Service Advisor Overload: Part 2 [THA 312]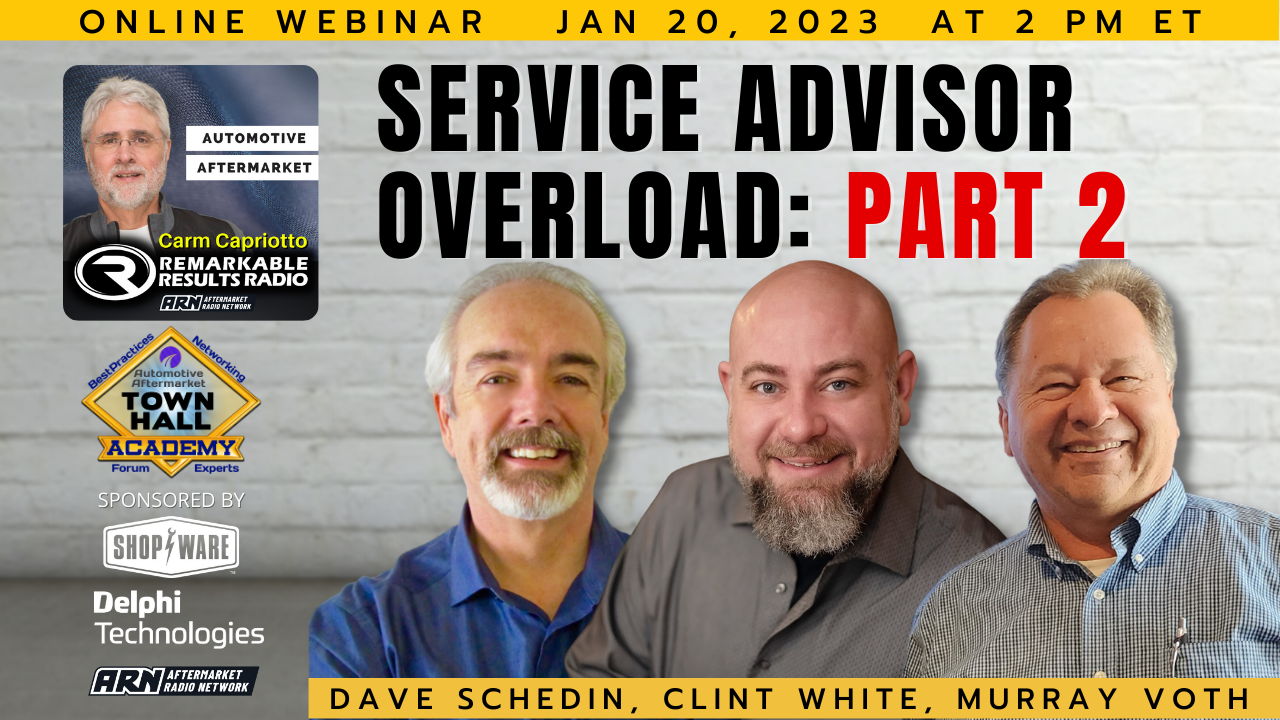 We are on Part 2 of our Service Advisor Overload discussion because we couldn't fit it all into 1 episode! How ironic! Did you know most shops are missing $300-500k in gross profit dollars because their service advisor doesn't have the time to tap into those dollars? You must build a wall of support around your service advisor.
Watch Episode HERE
Dave Schedin, CompuTrek Automotive Management Systems. Dave's previous episodes HERE
Clint White, Service Advisor Coach & Shop Consultant with CWI and currently holds multiple ASE certifications. Listen to Clint's previous episodes HERE
Murray Voth, RPM Training. Listen to Murray's previous episodes HERE
Show Notes:
Don't have your advisors do your job as a shop owner- create the environment for success

VOIP phone systems for a streamlined process

Don't have one email for the whole shop!

Are your advisors doing things manually when they could be automated?

"Appointment Request" for the website

Alert the customer of the progress (text capabilities)

Pre-booking- preventative maintenance, tire changeovers during downtime of the year

Are you "wing it" automotive?

What is your onboarding system for an advisor? What are their holes from a behavioral standpoint? 

Soft skills KPIs for service advisors? Measure, track, gauge and improve

Be professional- leave the drama at home

Accountability coach

Understand the probabilities of each department in your shop- don't mask it all together.

Slowly growing into an overload- it doesn't happen overnight.

Eliminate Diversity Overkill- stick with what you're good at!
Thanks to our Partners Shop-Ware and Delphi Technologies
Shop-Ware: More Time. More Profit. Shop-Ware Shop Management getshopware.com
Delphi Technologies: Keeping current on the latest vehicle systems and how to repair them is a must for today's technicians. DelphiAftermarket.com
Connect with the Podcast
Support our partners:

Shop-Ware: More Time. More Profit. Shop-Ware Shop Management getshopware.com

Delphi Technologies: Keeping current on the latest vehicle systems and how to repair them is a must for today's technicians. DelphiAftermarket.com