Being Married to a Shop Owner: Spouse Perspective [RR 818]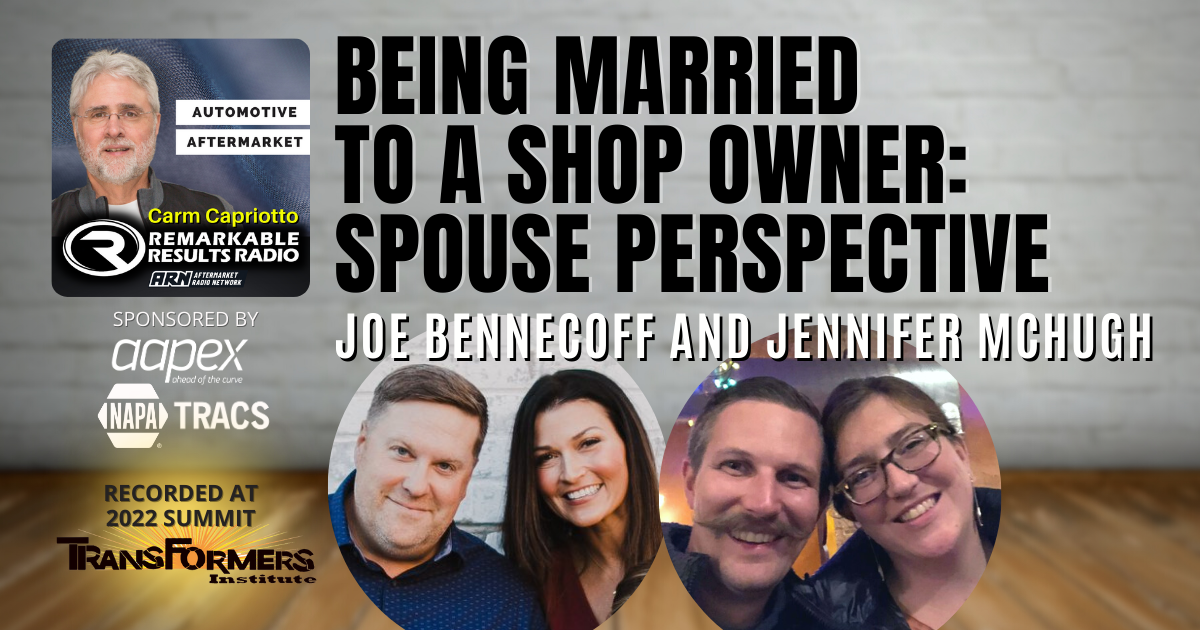 What is it like being married to a shop owner and having your own career outside of the automotive industry? Recorded Live at the Transformers Summit, we are with Joe Bennecoff, husband of shop owner Nichole Bennecoff, and Jennifer McHugh, wife of shop owner Patrick McHugh. It's time to hear from the spouse's perspective.
Joe Bennecoff, Husband of Nichole Bennecoff, Subie Guys, Traverse City, MI.
Jennifer McHugh, Wife of Patrick McHugh, Bimmer Rescue, Richmond, VA. Patrick's previous episodes HERE.
Show Notes
You must give a fair amount of time, respect, motivation, and advice to your spouse to be able to contribute to each other's success.
Give and take, work it out, and compromise.
Having a consistent conversation about what each day and how things have been during the day, sharing, enlightening each other
Knowing what your spouse is going through in their business and help them overcome difficult times is important.
As complicated and beautiful as relationships are, it's constant work when you're adding a layer of being supportive of their business. It does add challenges, but it also adds a lot of benefits and amazing parts of the relationship
Figuring out your role, knowing when to be quiet, knowing when to speak up, and giving them their space.
Connect with the Podcast:
Check out today's partners:

Set your sights on Las Vegas in 2023. Mark your calendar now … October 31 – Nov 2, 2023, AAPEX – Now more than ever. And don't miss the next free AAPEX webinar. Register now at AAPEXSHOW.COM

NAPA TRACS will move your shop into the SMS fast lane with onsite training and six days a week of support and local representation. Find NAPA TRACS on the Web at NAPATRACS.com