Core Values: Know Them, Live Them [THA 314]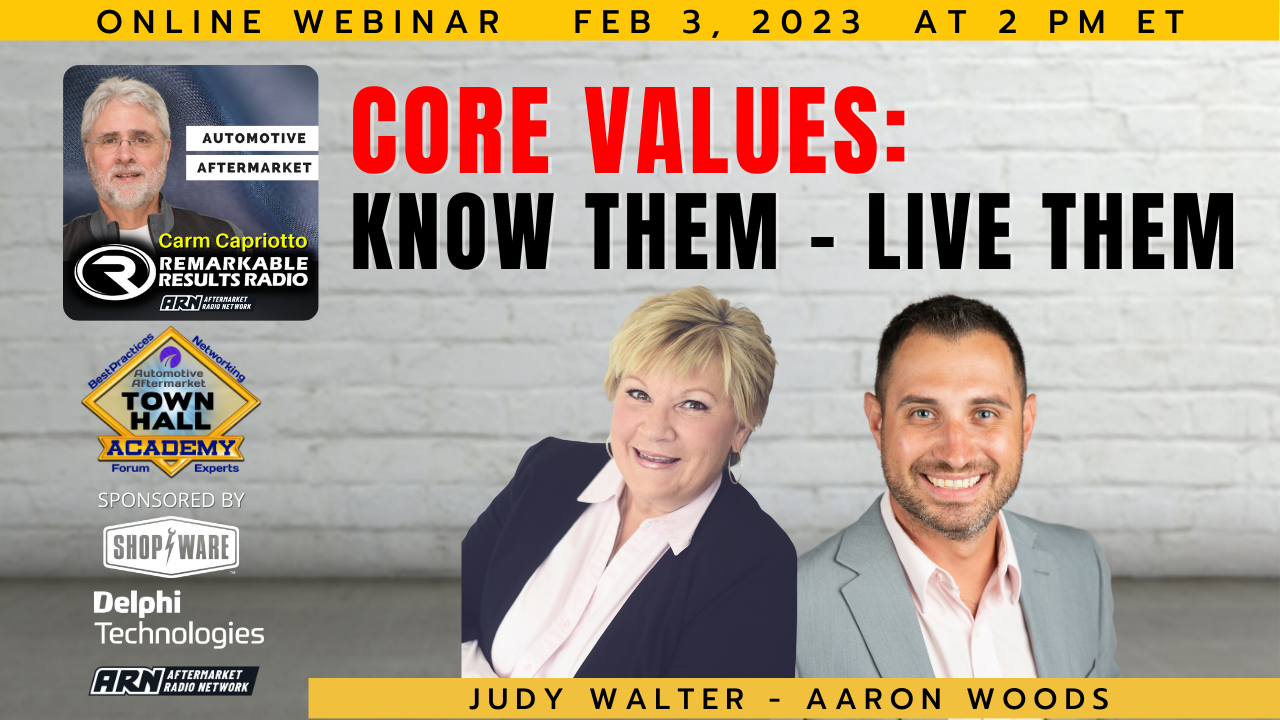 How do you stop having a job and start having a business? It all begins with the foundation of core values. Don't 'thesaurus' your way to writing them down once on a piece of paper. Your core values are the essence of who you are and what you stand for. And guess what? Your company's core values involve your entire team too.
Watch Episode HERE
Aaron Woods, X-tra Mile Auto Care, Stillwater, OK. Listen to Aaron's previous episodes HERE
Judy Zimmerman Walter, Zimmerman's Automotive, Mechanicsburg, PA. Listen to Judy's other episodes HERE.
Show Notes:
It is not what we do, it's who we are at our very inner core.

A core value provides that concrete foundation for us to be able to build people and build companies.

You do things better when you know where you start, stand, and where you're starting from.

Core values give that navigational beacon for everybody to be rowing in the same direction at the same speed.

How do we know how to measure accountability without knowing what to measure it against? And what better thing to measure accountability against than the very core principles by which your company is founded

How are you implementing core values?

Quarterly conversations with each of your staff members- grade each other on the core value alignment. 

Meetings away from the business- getting away from the workplace, being away from the day-to-day activities and the distractions. 

Post your core values everywhere- forward facing.

Empower your team. 
Thanks to our Partners Shop-Ware and Delphi Technologies
Shop-Ware: More Time. More Profit. Shop-Ware Shop Management getshopware.com
Delphi Technologies: Keeping current on the latest vehicle systems and how to repair them is a must for today's technicians. DelphiAftermarket.com
Connect with the Podcast
Support our partners: