Recruiting Great Talent with Ryan Clo and Virtual Tour of Dubwerx [AW 077]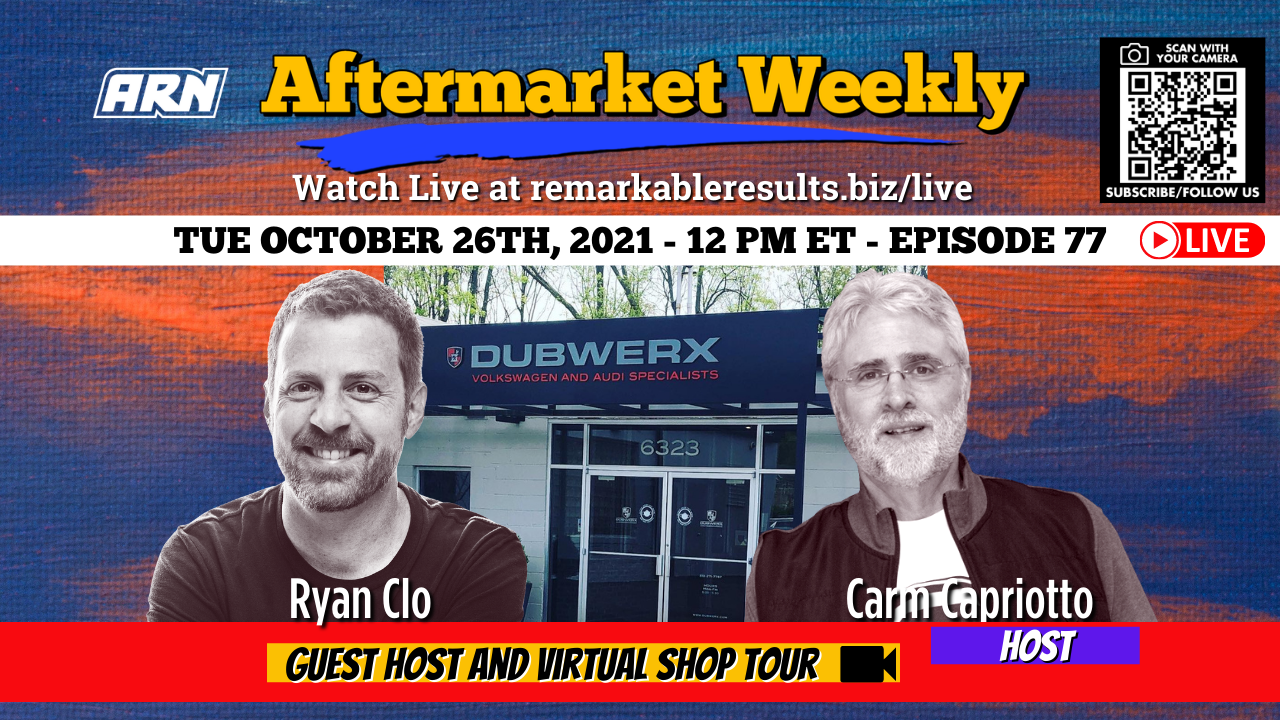 Guest host Ryan Clo, Dubwerx, Cincinnati OH and see this shop in Cincinatti, OH

We're going to talk about recruiting after covid. Recruiting is a topic I'm passionate about in general since our people are everything but also the landscape is changing post-covid

 I think a few critical pieces of the recruiting puzzle. I mean, first and foremost is the shop itself, you know, does your shop present well? Is it clean? Are the staff there? Good? Is the reputation good? If I was going to consider working for your shop, I would probably Google it. I might drive by, especially if this person has a family and you're going to support that family.

The ad that you place, the particular words that you use. It's marketing and sales. Uh, are those going to attract, you know, the people, when you have applicants? 

I think money's important and we always have to get to that. They might say something like, I just need to take care of my family, or I really want to work with good people.

I love cars. I want a place that I can advance. That's a really good point because some shops have room for advance and sometimes that's a challenge, but I really want to get an idea of all of those things. And is this position, cause you might want them, you might really want them and they might be qualified if they're not going to be happy at your.

Former employers are really countering hard. And they had given this guy 30 days, even after he left there, like 30 days, you change your mind, you won't lose. And the whole time he's there, you know, not making me be quite as many hours as he did. He didn't want to stick it out. And he went back to what was safe.
Connect with the show:
Check out today's partner:

Dorman gives people greater freedom to fix vehicles by constantly developing new repair solutions that put owners and technicians first. By always innovating, Dorman has led the way in growing the aftermarket. Here you will see a few examples of a Dorman OE Fix. An OE FIX is a Dorman repair solution you can't get from the original equipment manufacturer. It means they found a situation where they believe the OEM wasn't giving repair professionals what they wanted, so we fixed it. Everything Dorman does is centered around providing customer value, both in the quality of products, and the creativity of solutions. Our engineers and designers go out of their way to save repair technicians time and save vehicle owners money. Want to really go under the hood? Take the Dorman Virtual Tour at www.DormanProducts.com/Tour