Avocados and Automotive – Rena Rennebohm [AW 124]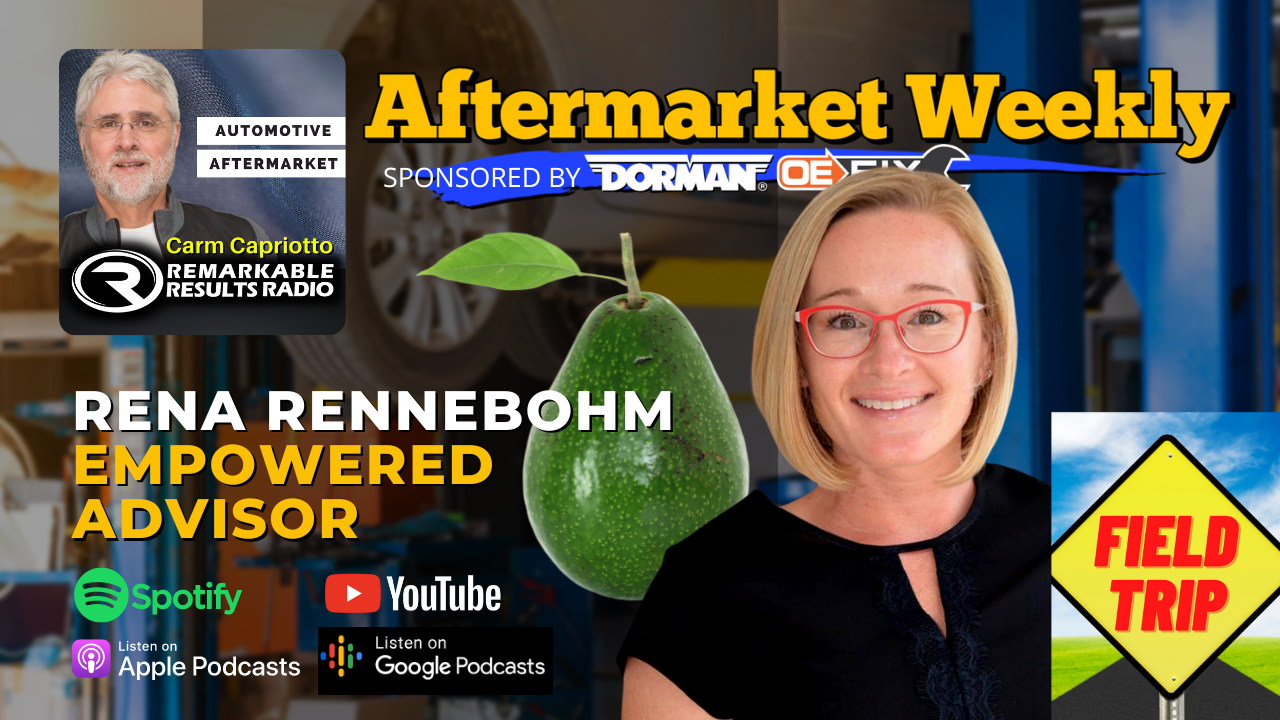 Guest Host and Avocado Farm Tour with Rena Rennebohm, Owner of Casa Cielo Farms and CEO of Empowered Advisor. Find out how avocados relate to our industry.
Watch on YouTube
Rena Rennebohm, CEO and Creator of Empowered Advisor. Listen to Rena's previous episodes HERE.
Key Talking Points 
Rena and Nate have 854 avocado trees- analyze soil and leaves every 6 months
Nurturing an avocado like you would a customer
Streamlining the processes and procedures and making sure everyone has the same process
Avocados don't ripen while they are on a tree- once the stem is cut they start ripening. Try to find an avocado with a stem or pit on when choosing at a grocery store.
Connect with the Podcast:
Check out today's partner:

Dorman gives people greater freedom to fix vehicles by constantly developing new repair solutions that put owners and technicians first. Take the Dorman Virtual Tour at www.DormanProducts.com/Tour