Localized Training Trend [RR 782]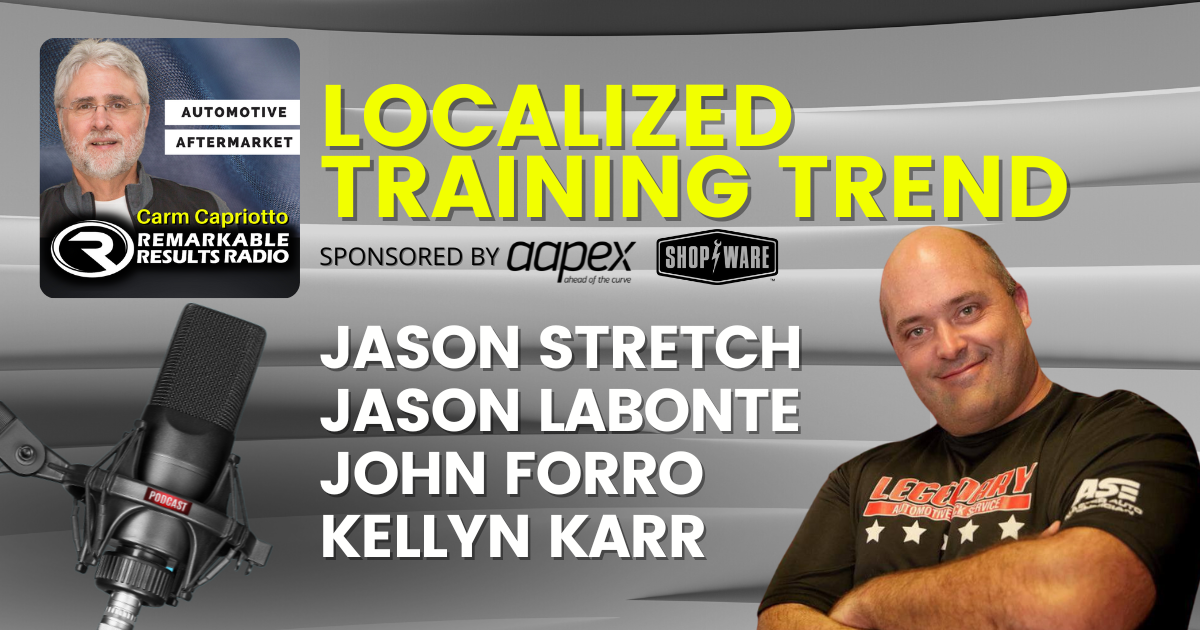 Imagine a group of shop owners that get together to have local training for their area. They aren't concerned with the competition between each other or the poaching of their technicians. Believe it or not, it is happening in Florida with FASTT (Florida Automotive Service Technician Training). Jason Stretch has a passion for training and created this group for technicians to acquire real-world information that can be applied immediately. Find out how FASTT is elevating our industry's training and gain insight on how you could apply it to your area.
Jason Stretch, Legendary Automotive & Truck Service, Fort Myers, FL, FASTT
Jason Labonte, Regional Production Manager, Legendary Automotive & Truck Service
John Forro, Electron John
Kellyn Karr, Karr Automotive
Key Talking Points
The Mission of FASTT is to produce automotive repair training courses and information for the automotive aftermarket, providing current and future shop owners and repair technicians with the highest level of technical training available. FASTT's goal for its course participants is to acquire the necessary skill set they seek and to apply those skills in a competent manner due to their training. FASTT produces automotive technician training through instructor-led courses, technical training manuals, and other media, with a commitment to continually update this training to stay in step with ever-changing automotive technology.

The vision is these events happening all over the state of Florida and all over the country where shop owners are caring enough to get industry, the most relevant current industry training delivered at their shop to their staff. and at the same time, opening it up to technicians from around the state and the country

The technicians get their first experience of in-depth training 

Why would your technicians leave? If they're getting the training, they're getting taken care of

There is training that is from parts vendors, tool, equipment, vendors and etc.

There are all these reasons not to train, and it's not just technicians that need training; we've got salespeople that need training. We have shop owners that also need training. 

You need to train your technicians, especially with the new and high tech equipment
Connect with the Podcast:
Check out today's partners:

Set your sights on Las Vegas in 2022. Mark your calendar now … November 1-3, 2022, AAPEX – Now more than ever. And don't miss the next free AAPEX webinar. Register now at AAPEXSHOW.COM/WEBINAR.

Shop-Ware: More Time. More Profit. Shop-Ware Shop Management getshopware.com