Personal Struggles in the Workplace: Lessons from Joe Marconi [AW 172]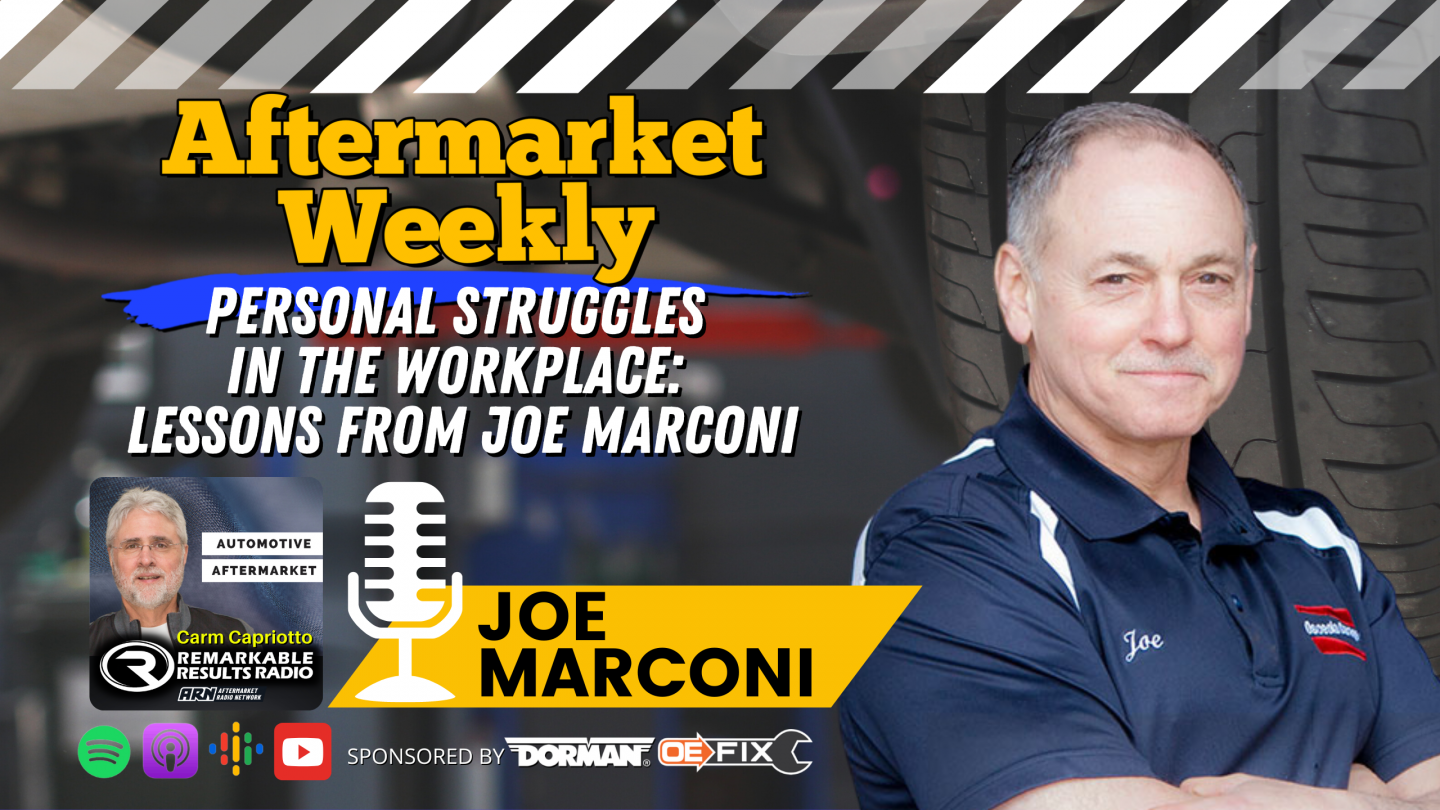 Ever wondered what makes a leader truly great? Joe Marconi discusses the value of being approachable, connecting with your employees on a personal level, asking about their life outside work, and genuinely caring – it all contributes to a positive work environment. Remember, leadership is a constant learning process. Let's nurture empathy, be open to self-reflection and keep the balance between old school values and new school flexibility.
Joe Marconi, Executive Council Member, Elite Worldwide. Auto Shop Owner. Joe's Episodes HERE.
Show Notes:
Don't Expect Your Employees to Leave Their Problems at Home (00:04:11) Discussion on the importance of understanding and empathizing with employees' personal problems and how it can affect their work performance.
Approachability and Building Relationships (00:08:38) Importance of getting to know employees on a personal level and being approachable as a leader.
Leadership and Empathy (00:09:30) Learning to have empathy and be a sounding board for employees, and the importance of self-reflection as a leader.
Blending Old School with New School (00:12:05) The need to blend old school values, such as punctuality and accountability, with new school flexibility.
Honesty and Integrity (00:16:09) Discussion on the importance of honesty, integrity, and ethics in leadership and business culture.
Leadership and Responsibility (00:17:05) Exploration of the role of leadership in setting an example and taking responsibility for oneself and the team.
Redefining A-Rated Technicians (00:18:49) Conversation about the need to redefine the qualifications and specializations for A-rated technicians in the modern automotive industry.
Retention and Career Path (00:24:18) Discussion on the importance of retention and providing a clear career path for employees.
Selling Your Business (00:28:11) Advice on preparing a business for sale and the importance of having everything in place.
Four Day Work Week (00:30:40) Discussion on the four day work week and its suitability for different businesses.
Considering the ability of employees to handle responsibilities in the owner's absence (00:33:09) Joe discusses the importance of having capable employees who can effectively manage the business when the owner is not present.
Thanks to our Partner, Dorman Products. Dorman gives people greater freedom to fix vehicles by constantly developing new repair solutions that put owners and technicians first. Take the Dorman Virtual Tour at www.DormanProducts.com/Tour
Connect with the Podcast:
-Join our Insider List: https://remarkableresults.biz/insider
-All books mentioned on our podcasts: https://remarkableresults.biz/books
-Our Classroom page for personal or team learning: https://remarkableresults.biz/classroom
-Buy Me a Coffee: https://www.buymeacoffee.com/carm
-The Aftermarket Radio Network: https://aftermarketradionetwork.com
-Special episode collections: https://remarkableresults.biz/collections