Making a Course Correction with Wesley Adams [AW 181]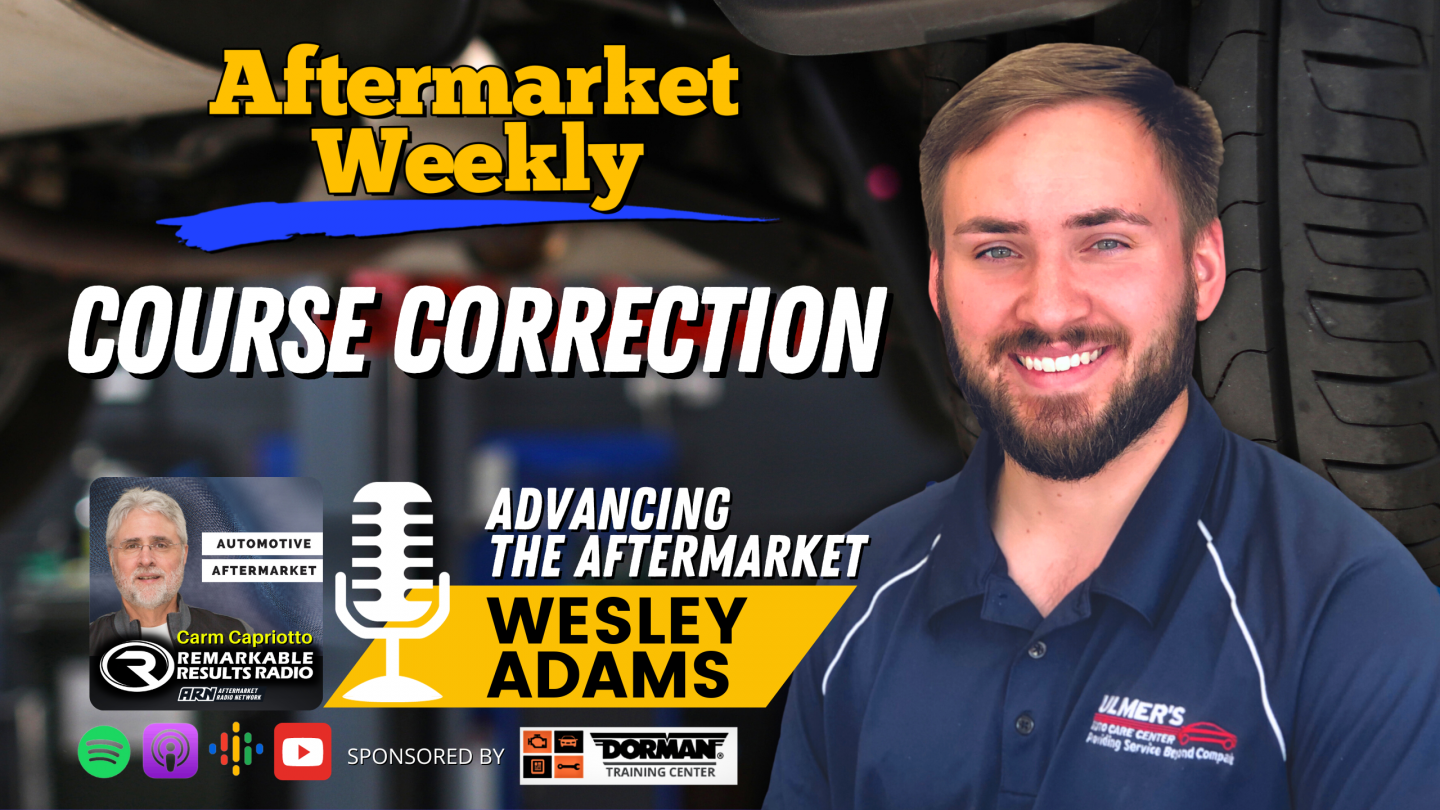 Wesley Adams, a shop manager and radio host from Cincinnati shares his experiences in leadership, the importance of course correction in business, and the value of continuous learning. He discusses his mentorship under his boss, Bryan Kauffeld, and the adjustments they made in their business during the COVID-19 pandemic. Wesley also talks about his recent shift to managing a transmission shop and the importance of intuition and situational awareness in his role.
Wesley Adams, Ulmer's Auto Care, Cincinnati, OH.
Show Notes:
Course Correction (00:01:03) The concept of course correction in various aspects of life and business.
Trusting Your Team (00:06:00) Wesley Adams talks about the importance of trusting your team and seeking honest feedback for making course corrections in business.
The mentorship conversation (00:08:58) Wesley talks about his boss, Bryan Kauffeld, being his mentor and teaching him about life, business, and leadership.
Course correction after COVID (00:10:12) Wesley discusses how the COVID pandemic forced them to make course corrections and look for new opportunities to improve and grow.
Learning to manage a transmission shop (00:10:37) Wesley talks about the challenges and learning experiences of managing a transmission shop, including different business processes and sales tactics.
The importance of understanding people and their attitudes (00:16:48) Wesley discusses the importance of knowing the attitudes and personal lives of team members in order to effectively manage a business.
The value of incremental improvements (00:18:05) Wesley emphasizes that small, intentional course corrections and marginal gains over time can lead to significant success.
Wesley's background and moral compass (00:18:41) Wesley shares his background and how his experiences shaped his moral compass, leading him to prioritize honesty and teaching in his approach to sales and leadership.
Thanks to our Partner, Dorman Trainings.
Dorman gives people greater freedom to fix vehicles by constantly developing new repair solutions that put owners and technicians first. Take the Dorman Virtual Tour at www.DormanProducts.com/Tour
Connect with the Podcast:
-Follow on Facebook: https://www.facebook.com/RemarkableResultsRadioPodcast/
-Follow on LinkedIn: https://www.linkedin.com/in/carmcapriotto/
-Follow on Instagram: https://www.instagram.com/remarkableresultsradiopodcast/
-Follow on Twitter: https://twitter.com/RResultsBiz
-Join our Insider List: https://remarkableresults.biz/insider
-All books mentioned on our podcasts: https://remarkableresults.biz/books
-Our Classroom page for personal or team learning: https://remarkableresults.biz/classroom
-Buy Me a Coffee: https://www.buymeacoffee.com/carm
-The Aftermarket Radio Network: https://aftermarketradionetwork.com
-Special episode collections: https://remarkableresults.biz/collections