Bonus: Advancing the Aftermarket – Charging What We Are Worth [Bonus 11]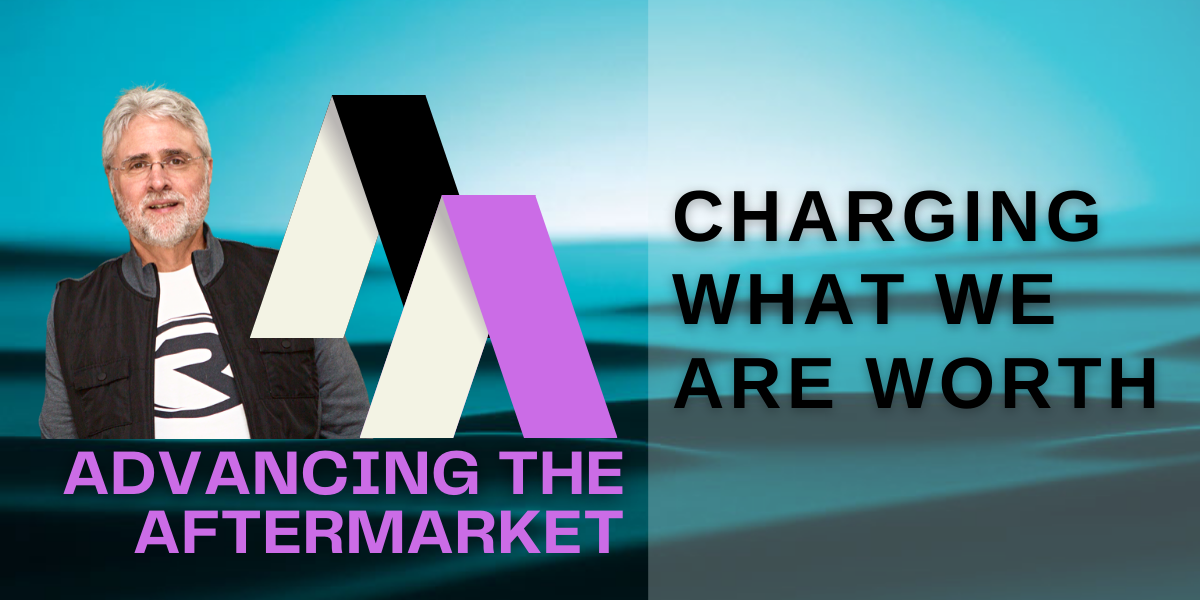 Advancing the Aftermarket.
Of late there has been a lot of dialogue around my circles about being paid for the value you give and bring to your customer. I recently saw a survey of shops whose sales averaged $750,000 yet their net operating profit was only 2%. That is only a $15,000 average net operating income before tax. This troubling stat begs the question: How do you continue to invest in the business and even provide a living wage for you and your team at that level of profit?
98.9% of shop owners that I asked about raising their labor rate told me that they were the one who was most affected by the change. (their hesitancy and the pressure is all unjust)
Be socially involved and in touch with the show:
Facebook   Twitter   Linked In   Email
Join the Ecosystem – Subscribe to the INSIDER NEWSLETTER HERE.