ASE Service Professionals Month – Trish Serratore [Bonus 09]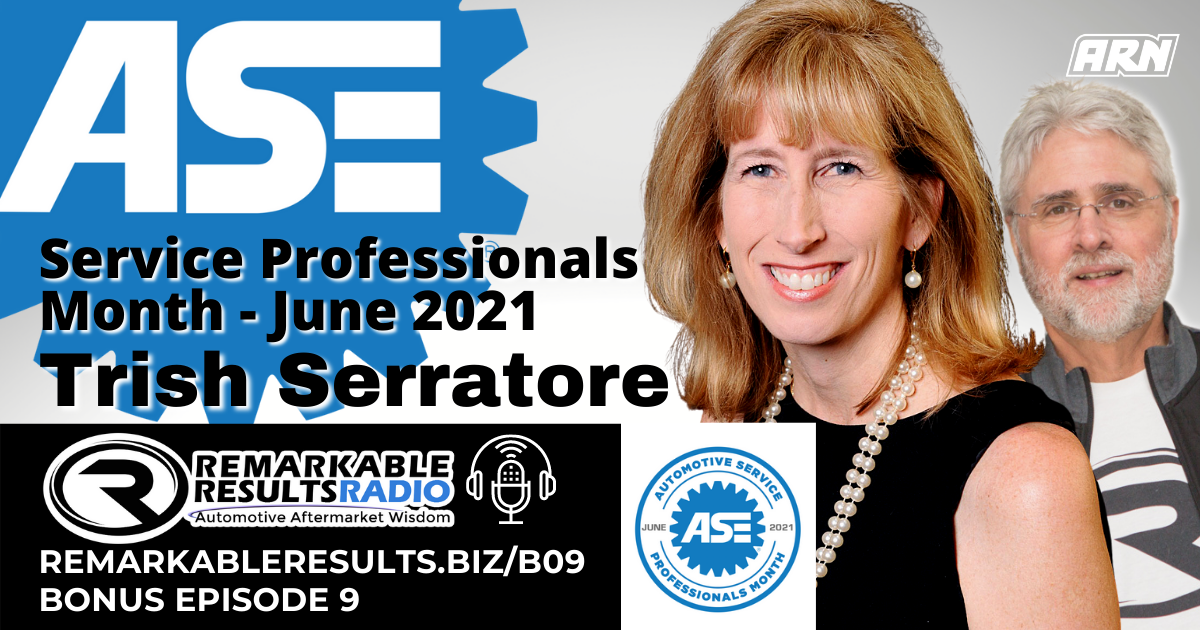 Trish Serratore
Senior VP Communications, ASE
Talking Points:
ASE Service Professionals Month June each year
Recognition of our true professionals
Essential workers
The automotive service professionals have kept our cars running during the pandemic
June is ASE's birthday month. 50 years old next year (2022)
Take a moment to thank your technicians, parts counterperson, service advisors
Tools to help you at: https://www.asetoolkit.com/toolkit/aspm
We discuss some why and how to jump on board with Service Professionals Month. This is a very short listen and we toss up some ideas on how to build momentum inside your community, but more important to thank your people who have invested in their ASE Certifications. There is still time to embrace and support ASE Service Professionals Month.