CarmCast Power Panel [CC 102]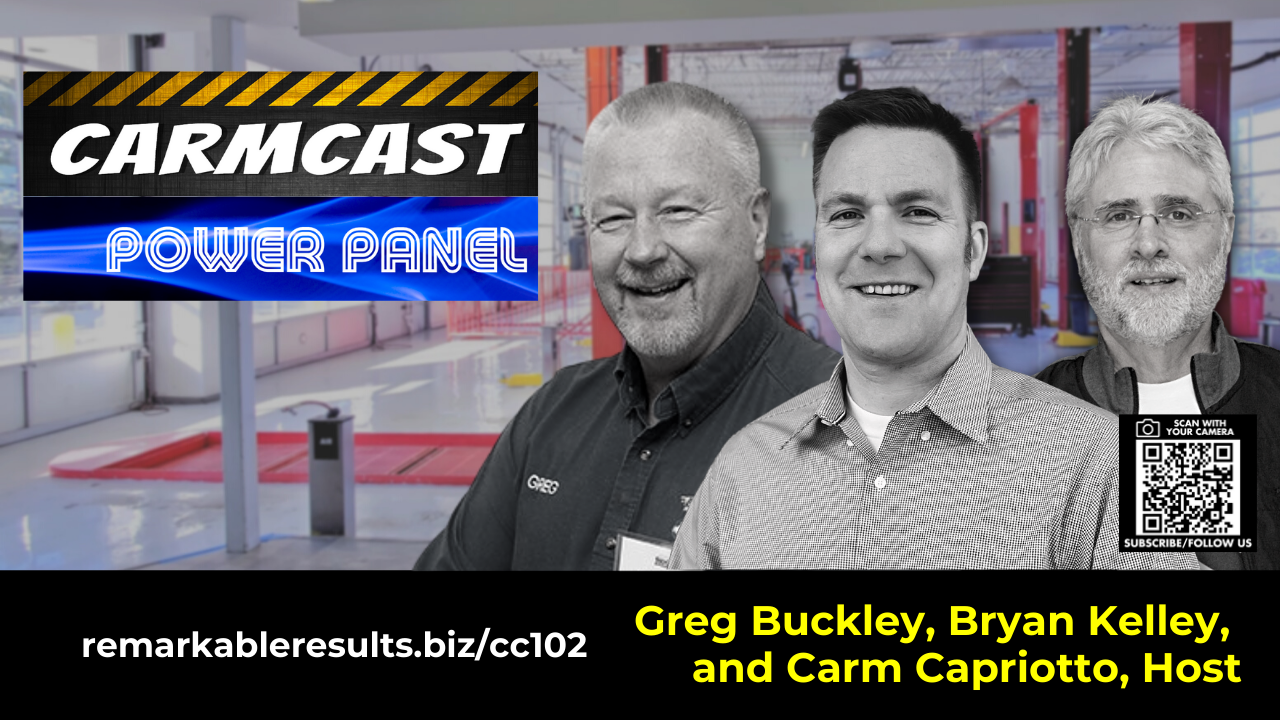 Key Talking Points
Perseverance through COVID 19  

Trends- becoming multi-shop owner when the time is right

Poor systems with great people, great systems will struggle with poor people

Trust is key- nothing happens without it

"No one can do it better than I can" 

Delegate- decisions, shop management 

Plan- overarching plan for employees and for the business

Communication- how will the plans be executed? You have to hear twice as much as you give out. Ask, Ask Ask, instead of Tell, Tell, Tell. 

Who is the face of your business?

EV- don't be afraid of EV, things will need to be repaired. Coastal cities have the oldest infrastructures, houses may need to be retrofitted. 

Work-life balance is "seasons" balancing means something is giving. No one can perfectly balance everything. Make sure your schedule both personal and professional things

Recharge- change of environment, travel, family time
Connect with the show:
The Panel
Greg Buckley is the CEO of the 50 + year young Buckley Personalized Auto Care in Wilmington, DE. He's a member of ASA, a member of the Delaware Automotive Service Professionals, past member of the NAPA advisory board council, is vice-president of NAPA business development groups, and is involved as an advisory board member of Kukui, along with AutoVitals. Hear Greg's previous episodes HERE.
Bryan Kelley, owner of Valley Automotive Electric, Covington, WA. The current chairman of NWACA, the North West Auto Care Alliance. Bryan's previous episodes HERE.