RR 007: Gene Morrill-Part 2 Certified Automotive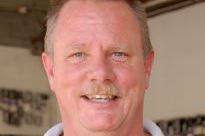 Opened in 1978, Gene Morrill, owner of Certified Automotive in Glendora, CA has accomplished something that has never been done before. He has won Motor Age's top shop 5 out of last 7 years. (2008, 2009, 2011, 2012, 2013) therefore prompting an in-depth interview that will be presented in two parts.
Listen to some great wisdom; from his passion for being an active owner, his Two Weeks and a Day RULE where you'll learn how he refocuses his team on what matters, to his special AHA moment when he kicked himself upside the head.  Gene also has a Perfect Customer Model and learn how he intends to move to a 2-3 day work week. There is a lot to learn from Gene because he is a giver and wants to share his remarkable results. Part 1 is Episode 6.