RR 015: Judy Walter from Zimmerman's Automotive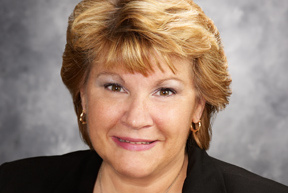 Besides growing up in the 57 years young family business, Judy Walter the CFO and co-owner of Zimmerman's Automotive, Mechanicsburg, PA with her uncles works with a family staff of 12 out of 29 team members. This is a true blue family enterprise.
At  they have a 20,000 sq foot facility, sporting a 12-bay shop with seven ASE trained and certified technicians, two service managers and one service writer. They also have a quick lube facility and a used car division that is responsible for ½ their revenue. We'll talk about both.
Judy shares some very special thoughts on the dynamics of the family business and gets into some good detail on their success journey.
Judy is involved in her local government and the industry. Among her involvement:  Women's Board of the Car Care Council, AASP-PA Alliance of Automotive Service Providers, Local Chapter President of PIADA – Pa Independent Automotive Dealers Assn., Auto Care Association, AOCA, NFIB, Mechanicsburg and West Shore  Chamber of Commerce. Also Member of the Upper Allen Planning Commission Upper Allen Woman's Club, Upper Allen Kiwanis Club, New Hope Ministries, Development and Board of Directors.