RR 025: Frank Butkus-Leutz from Desert Car Care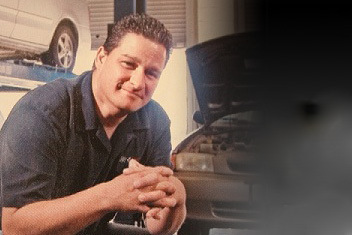 Frank Butkus-Leutz of Desert Car Care in Chandler, AZ, is clearly a vibrant, excitable and passionate shop owner. He is enthusiastic about unity in the industry and helping his fellow shop owner.
This outspoken jazz trombonist tells his story from growing up in Harlem to serving in the Persian Gulf as a signalman.  An interesting journey about dedication and the courage to fail, weaves throughout his story on selling Kirby vacuums and used cars to taking the risk to open his first shop.
There is so much packed into this podcast; buckle your seat belt, get out your pencil and paper and get ready for this no holds barred interview. Frank is very in-tune with social marketing and how to take care of his customer with strong internal processes that insure quality workmanship. Never discount your brand, is a strong theme inside the podcast. From technician training and a NO RUSH repair rule Frank covers a lot of ground including where the techs of the future are going to come from and he talks about the benefits he provides his team.
We cover marketing, comebacks, parts quality, and his big community event he is the post proud. He also discusses where he sees the industry heading. (Hint: Consolidation/MSO)
Frank, the chapter president of the Phoenix ASA, uses technology in a big way to connect with his community and customers to spread the love and the world of automotive repair. He reminds all shop owners that 'You are the authority on repairs in your community and be sure you are engaged and preaching that fact with social technology platforms'.
Frank's email:  frank@desertcarcare.com. Follow him on twitter @UrMechanic