RR 063: Value of a Business Coach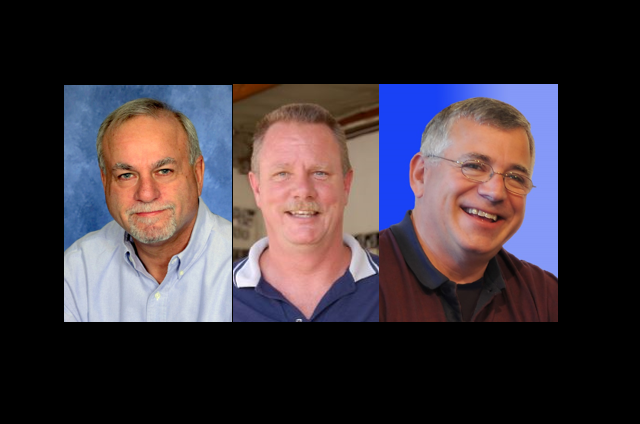 Business coaching is a hot subject and one that my guests know a lot about; they share their reasons for engaging a business coach and honestly and intimately tell how it has changed their lives and business. Two of my guests have done or are doing coaching for other shop owners.  An enormous amount of great take-a-ways await you too many to list here … you may have to listen or watch twice to get all the gems that glisten in this episode. Our esteemed line up:
Bill Hill owner of Mighty Auto Pro in Medina OH, (Listen to Bill's own epiode #21) He owns a 16 bay 10,000 sq ft shop for 17 years with 13 associates. He has worked with a business coach for the last eight years and he provides business coaching for other shop owners.
Gene Morrill is owner of Certified Automotive in Glendora, CA since 1978 and has accomplished something that has never been done before. He has won Motor Age's top shop 5 times in 7 years. (2008, 2009, 2011, 2012, 2013) And in 2012 Gene was awarded the TOP SHOP recognition. This 20 bay shop, bought by Gene and his wife Robin in 1985 has grown and expanded over the years and shuttles customer around in their 1957 Chevy 'Taxi'. He's worked with a business coach for 2 years and been with a private group for 7 years. Gene is my guest in episodes 6 & 7.
Greg Skolnik from Motor Works in Rockville, MD,  has owned his shop for 37 years. Greg has a 3,000 SQ FT facility with 6 bay/lifts plus an alignment bay. Greg's business is open 200 days per year, that's right a 4 day work week and specialized in the Honda & Toyota platforms. Greg is a certified Master Automobile Technician and holds the L-1 certification and also received the Accredited Automotive Management (AAM) degree from AMI. He's worked with a business coach for 12 years and does coaching for other service professional entrepreneurs.
If you have ever thought of considering a business coach or have one, this episode is perfect for you.