RR 079: Shari Pheasant – Former COO Institute for Automotive Business Excellence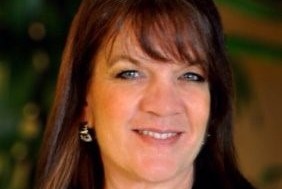 Shari Pheasant is owner with her husband of a professional repair shop in Sparks, NV and the COO of the Institute for Automotive Business Excellence, and also the founder of Horse Power Strategies.
You may recall Shari Pheasant with us in an earlier episode, #68 where we talked about her unique equine leadership training program called Horsepower Strategies. If you've not listened to episode 68 you owe yourself.
Shari is a very dynamic person and brings a strong perspective on shop ownership and leadership, not because she and her husband own a shop in Reno, NV but also what she sees in her role as COO of the Institute.
Why Listen?

Learn about how the relationship with her husband and partner works, as shop owners

Understand why she says, people, process and product are the most important areas to focus on and in that order.

Learn to allow yourself to be uncomfortable as a leader and see how ego and confidence can live in the same box.

Understand how you win every day and that it doesn't matter how great it gets, it doesn't stay there.

Quality of our personal lives matters and can affect our work environment.

Shop owners need to get paid what they deserve.

Get her view on the future of the professional shop and why it must become neighborhood centric.
Shari & Jeff Pheasant, founded A Master Mechanic in 2004 experienced its most successful year in 2014 and hit 1.6 million in gross sales double what it was three years prior.  We did this largely due to what we learned at the Worldpac Smart Group meetings and in between under the teachings of Cecil Bullard, CEO of the Institute for Automotive Business Excellence. Shari is now the COO of the Institute and is helping others succeed by using the same strategies.
Jeff is rebuilding the shop because of a landlord issue. After being at the same location for 11 years, their landlord did not follow through with her commitment to sell them the building. They knew moving was the only thing to do so Jeff found a building, purchased it and completed a $200K renovation in 4 months to save the business. A huge challenge for any established business. It builds character and turns people into stronger business leaders.
Shari Pheasant has a strong resume in philanthropic support in her community. She founded a nonprofit, Parent Patrol Inc in the late 90's that was instrumental in bringing bullying to the fore front nationally to what it is today.
Shari's national accomplishments have been acknowledged with several Congressional and Senatorial Recognitions, and the Service to Mankind Award. Recently, Shari received the Kukui Trade show Female Shop Owner of the Year, and was recognized as a Delegate by the International Woman's Leadership Association and as Woman of the Year by the National Association of Professional Women.
She has been an ambassador member for Miss Rodeo America for four years and continues to mentor western young women.
This last year their shop, A Master Mechanic, was heralded as the Small Business of the Year by the Northern Nevada Chamber of Commerce and previously as a finalist for Healthiest Place to Work. Shari maintains her local memberships with the Nevada Center for Entrepreneurism & Technology, as a Presidents Circle member. Fall of 2013 Shari became a TedX Youth Speaker in Franklin Tennessee with a Ted Talk entitled, Engage.
Shari is engaged in her community through volunteerism that supports the traditional Nevada lifestyle. She knows Nevada is one of the BEST places for entrepreneurs and feels blessed to call it home. She is dedicated to entrepreneurism, business, its commitment to the community and to building & growing our entrepreneur climate.
Institute for Automotive Business Excellence Web Site