RR 105: Big Event Technician Training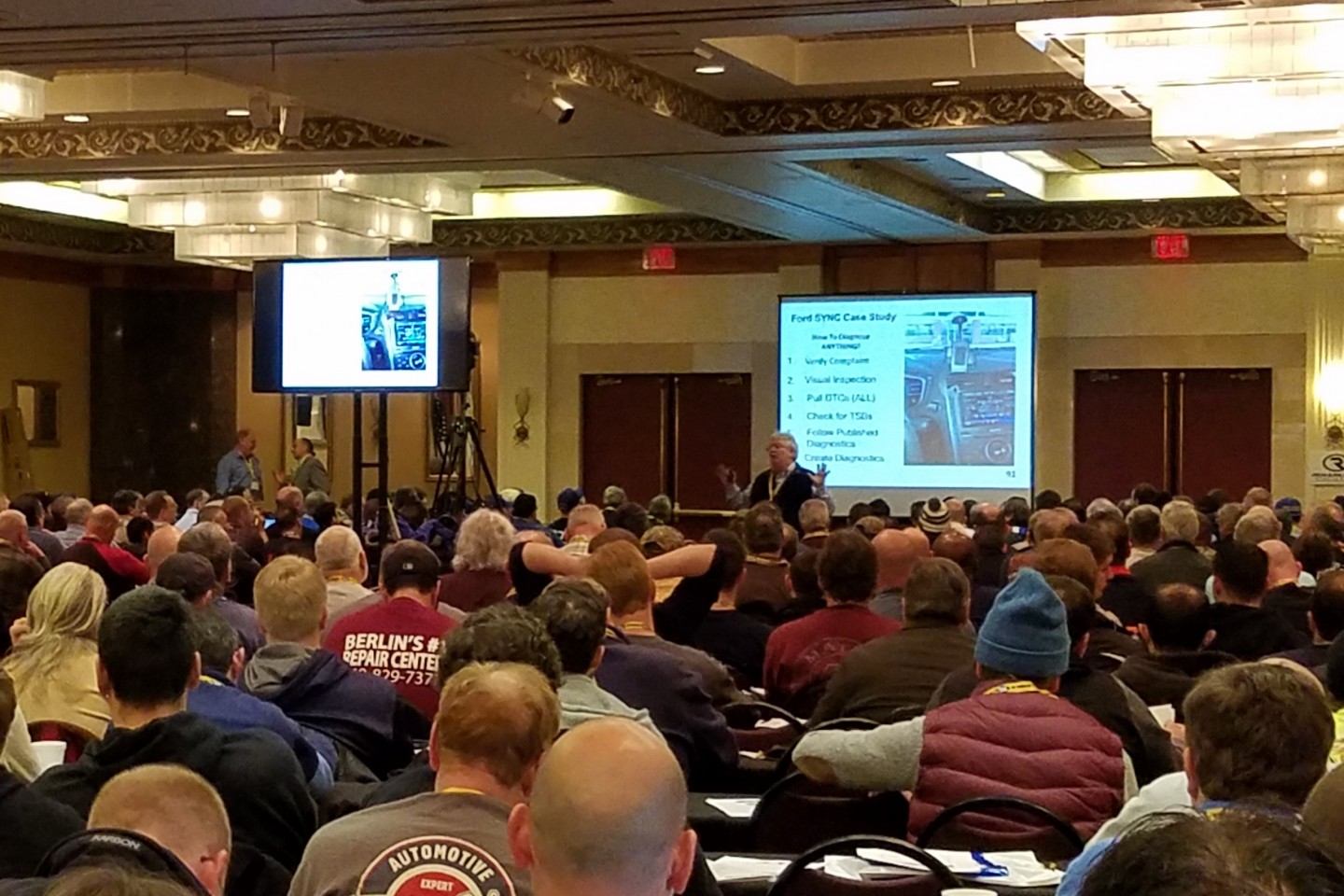 "You never grow old until you stop learning". Henry Ford
I took a 'Road Trip' and drove about 350 miles (one way) to attend the 13th Annual Big Event, an all-day technician training seminar hosted by TST, that brings its members nationally known instructors and state of the art training. I was sure impressed with the turn out and the quality of the instruction. There were technicians from 14 different states and two countries.
TST (Technicians Service Training) is a 501(c) (3) educational not-for-profit group of dedicated technicians, shop owners and instructors committed to the continuing education of our fellow technicians. TST brings their members nationally known instructors and state of the art training.

TST is an international organization with members in four continents, chapters in four different states, and holds webcast and leader-lead on-sight training for thousands of technicians every year. Web site information is at the end of the show notes.
Besides being impressed with the lineup of instructors and training provided, in Fishkill, New York, (in the Hudson valley) my mission was to learn about this event and interview a few of the attendees. The show includes interviews with four technicians and then a recap with TST president G Jerry Truglia. (You've heard G previously on Episode 70 & 90). Jerry's hospitality was top notch and he was an unbelievable host not only to me, but to every technician who attended.
Why Listen?

Get a feel for this event especially right from the career automotive technicians that were there to learn.

Listen to technicians tell their reason for attending.

Get a feel of the action and excitement of this live event and the value and importance technicians put on training.
My guests on this episode include:
Bill Fichthorn, Auto Clinic, Mahopac, NY
John Isztok, New Wave Automotive, Ringwood, NJ
Paul Spiliotis, Mobil Diagnostic & Repair Solutions, Salem, MA
David Wagner, Savage Automotive, Philadelphia, PA
G Jerry Truglia, President, TST and Keynote Speaker (A wrap-up)
And the trainers who did an outstanding job:
Dave Hobbs, Service Training & Course Development, Delphi
Course: Telematics and Advanced Body Electronics Diagnostics
Dave demonstrated why basic electric knowledge is so important and why continual training is necessary to fix today's problem cars.
Ed Hazzard, Southeast Mobile Tech
Course: RealWorld Tip's from a Mobile Tech
Ed had a strong message on great diagnostic disciplines and was adamant on never guessing without testing, never use wild ass guesses or the shotgun approach and never skip important test procedures.
Bernie Thompson,  Automotive Test Solutions
Course: Advanced Leak Detection
Bernie is an asset to the industry as he seeks to find the best solutions to the toughest problems.
John Anello, Auto Tech On Wheels
Special Case Study on a repair to a Radar System on a Jeep
TST Site Link here

---
This episode is brought to you by Federal-Mogul Motorparts

and Garage Gurus. With brands like Moog, Felpro, Wagner Brake, Champion, Sealed Power, FP Diesel and more, they're the parts techs trust.  For serious technical training and support – online, onsite and on-demand – Garage Gurus is everything you need to know. Find out more at fmmotorparts.com  and fmgaragegurus.com