RR 123: Pete Rudloff from Pete's Garage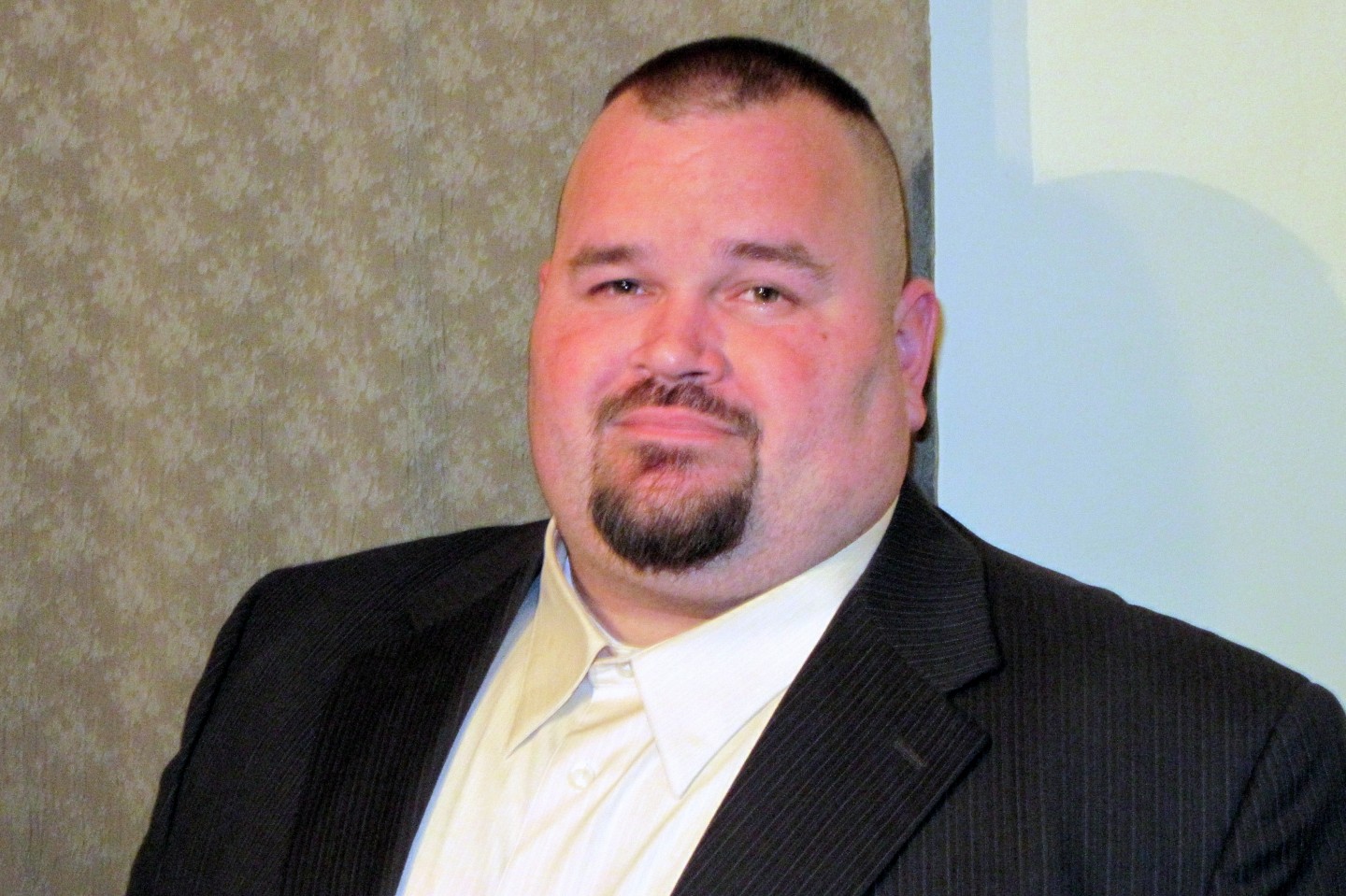 Pete Rudloff owner of Pete's Garage in Newark, DE. Pete started out in the automotive trade as a machine shop apprentice and after a year became dealer tech and grew into a Mopar Gold  CMAT, L1, DEEP certified tech of which have been both the assistant shop foreman and foreman of a few local dealerships and was the lead tech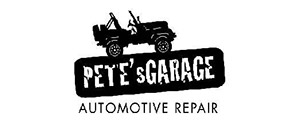 at all but one of the dealerships ever employed at.
The Beginning
In 1999 with a business partner opened a performance/custom shop called R&S Kustumz in Wilmington, DE as a side business to his tech job. In 2001 R&S Kustumz was dissolved in favor of Pete's Garage Inc. and a changed focus towards repair instead of custom work.
Focus On Training
In 2006 Pete started focusing on training to make himself a better technician; ultimately this resulted in the creation of a loose knit group called Delaware Training Group which is a group of technicians who desire to make themselves the best technician they can be. Rudloff is a strong advocate of proper tooling, proper training and will always push to raise the bar in the automotive trade as a whole. He is best described as a problem solver who fits well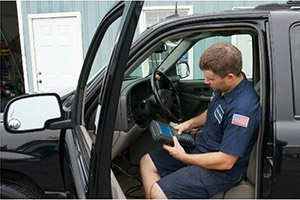 with difficult outside the box issues.
Working for Other Shop Owners
Pete prefers his shop to have a reputation as a 'fix it shop' and shy away from maintenance type work although he still does his share. He prefers dealing with problems of an electrical nature, and gets bored with general service work; in a perfect world, Pete would never do an oil change or transmission service again. Over 40 local shops take their diagnostic troubles to Pete to solve.
This episode is jammed with Pete's brand of wisdom that you will find valuable.  Among others:

How he started Delaware Training Group. [10:50]

Writing articles for AutoInc Magazine called 'Show Me The Fix'. [15:34]

How his OE Scan Tool Project grew into a very important industry tool. [10:04]

His work on creating mandatory minimum standards to create technician licensing in the state of Delaware and the reasons the aftermarket needs to be proactive with this inevitable regulation vs bureaucratic intervention. [18:59]

A very exciting technician apprentice program for any shop to implement.[29:42]
| | |
| --- | --- |
| Years in industry: | 22 |
| Years in business ownership: | 17 |
| Number of technicians: | 2 |
| Number of lifts: | 6 |
| Number of Bays: | 8 |
| Days Open: | Mon – Thur |
| A specialty: | We fix stuff that other shops cannot and we do it profitably |
| Industry involvement: | ASA – iATN |
| Special Accreditation's: | Master L1 ASE – also see below |
| Trainer/Coach: | Management Success! and Bill Haas |
| Manufacturer Advisory Council; | Cardone Industries Think Tank |
| Philanthropy: | March Of Dimes |
| Supplier: | Federated |
Specific Trade Accomplishments:
Training Coordinator for Delaware Training Group 2009-present
ASA National: Mechanical Operations Committee member 2011-present (one of 8 members nationally.)
ASA National Tool and Equipment Committee member 2011 – present
ASA Education National Committee member 2011 – present
Writer for Auto Inc. magazine; "Show Me The Fix" series of AutoInc magazine through 2015/2016
NASTF Scan tool subcommittee co-chair 2011-2014
Chrysler Master Gold Certified Technician 1997
Delaware Certified Emissions Repair Technician 2004
Training Coordinator for Delaware Automotive Service Providers (DASP) 2009-2012 (Board of Director position)
Co-Chair for ASA's oerepairinfo.com  committee
DNREC CERT State Level Task Force Emissions Program advisor 2011(one of 3 state wide advisors)
Red Clay School auto shop program advisory panel member 2010-2011
National Task Force Advisor in 2012 for Massachusetts R2R government inquiry (one of 4 national advisers)
ASA ASRW advisor for ASRW 2012 (one of roughly 12 advisors)
One of 8 shop owners nationally to spend day in Washington DC successfully lobbying for NHSTA motor vehicle safety study 2014
Taught

"Scan tools For Body Shops" class at CARS trade show in Detroit Michigan 2014
"Mastering the DVOM" class at CARS trade show in Detroit Michigan 2014
"Unraveling the Mysteries of Chrysler Diagnostics" at CARS trade show in Detroit Michigan, 2014. Class was sponsored by Chrysler Company
"Unraveling the Mysteries of Chrysler Diagnostics" at ASA-PA Super Saturday trade show 2014
"Unraveling the Mysteries of Chrysler Diagnostics" at Lindertech training conference Toronto, Canada in May 2015

ABRN Magazine: wrote many articles
Hodgson Votech School auto program advisory panel member. 2015-present
Scan tool BETA tester for Mahle Corporation 2016
Delaware Department of Corrections auto shop advisory group chairman 2016-present
Philanthropy
Founding Member of the nationally awarded "Dad's and Diapers" program with March of Dimes 2008-present.
Go to the bottom of the page for a narrative in Pete's own words on a project he funded for his daughters 3rd grade class.
Pete's Garage web site here.
One of Pete's articles mentioned by other podcast guests on 'Cost Of Vehicle Ownership' here.
---
This episode is brought to you by Federal-Mogul Motorparts and

Garage Gurus. With brands like Moog, Felpro, Wagner Brake, Champion, Sealed Power, FP Diesel and more, they're the parts techs trust.  For serious technical training and support – online, onsite and on-demand – Garage Gurus is everything you need to know. Find out more at fmmotorparts.com  and fmgaragegurus.com