RR 122: ASE Test 'Uncovered'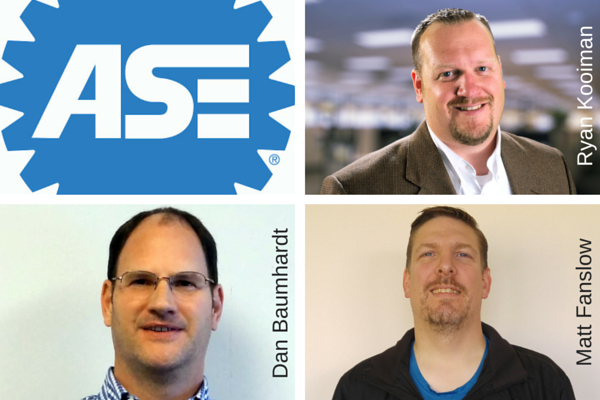 ASE Test Uncovered. Everything you ever wanted to know about the ASE Test …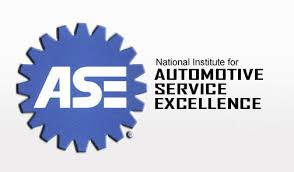 but were afraid to ask!
Joining me for this very open discussion is:
Dan Baumhardt, ASE Test Administrator
Matt Fanslow, Professional Technician and an ASE Subject Matter Expert
Ryan Kooiman,  Director of Training at Standard Motor Products
(See bios below)
ASE is testing real world experience.
ASE, the Blue Seal of Excellence, is an important certification in our great industry. The tests are all about diagnostics and repair scenarios and are a great tool for measuring a technician's competency.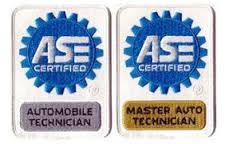 The tests questions mirror real-world experiences; not just theory. You need to be around cars to pass the test.
The Roundtable
This episode gives you access and insight from a working technician (subject matter expert), a Director of Training and an ASE Test Administrator. Whether you're ASE-certified or looking to start your certification testing, you'll learn a lot about every aspect of the tests. This is a very powerful look inside the ASE tests that will open your eyes as to what it takes to create the tests and administer them.
LISTEN and LEARN with this Extended Episode.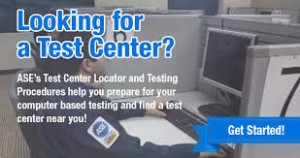 The podcast is full of excellent content from beginning to end. If you're an industry player at any level, you'll bulk up on your knowledge of ASE and come to appreciate all that goes into creating this industry standard bearer.
A big episode with HUGE take-a-ways and profound wisdom from our guests. Among the items you will learn:
• The role technicians (subject matter experts) have in test development.
• The quest for fairness, how the committees keep content generic.
• How test questions avoid myths.
• How questions are generated and reviewed.
• The four types of ASE questions.
• The power of the answer options.
• The make-up of the committees.
• Technical committees' work experience can be hundreds of years.
• The power of the incorrect answer options – distractors.
• What is an ASE test's task list.
• How a question makes it onto a test.
• The role of statistics in the tests.
• The use of simple language in the questions.
• How new questions are evaluated.
• Why questions are statistically analyzed prior to being used for score.
• And much more.
Meet my guests:
Matt Fanslow
Matt works for Riverside Automotive in Red Wing, MN. Matt is the diagnostic tech/shop manager. His primary responsibilities are to diagnose driveability and electrical/electronic issues, and perform most all programming, coding, initializing, adaptions, etc. Basically, if it needs to be figured out or has wires, it goes to Matt.He's been a tech since 1996.
Matt's grandfather owned a Massey-Ferguson and Sperry-New Holland farm implement dealership where he spent most of his time as a youth. If his grandad hadn't closed his doors in 1988, when there was a requirement for the dealers to buy into a computer network, he says he most likely would be sitting in a field with a laptop rather than in a shop.
Since 2007, Matt has participated on 18 ASE technical committees for the ASE Practice Test, A6, A7, A8, and L1 tests.
Dan Baumhardt
Dan is a test administrator for the ASE Auto Series and L1 exams as well as the project manager for The Official ASE Practice Tests.  A graduate of Alexandria Vocational Technical College's Automotive Diagnostic Technician Program, he has been an automotive technician and auto repair shop owner for 30 years.  He is past president of the Wisconsin Automotive Technicians' Association and is an ASE CMAT-L1.
Ryan Kooiman
Ryan is the Director of Training for Standard Motor Products. Ryan joined Standard Motor Products full time as a Technician Training Developer in 2010. Previously he was the lead tech/driveability specialist at a 20 bay independent shop in Michigan. He is the founder of West Michigan Auto Repair Society, chairman of the MI chapter of SAE.
Promoted to Director of Training in 2013, Ryan oversees operations at the SMP Corporate Training Center (Irving, TX) and the development and operations of the Pro Training group. He also collaborates with the Marketing and Product teams at SMP to ensure that products and promotions fit the needs of technicians.
Since 2008, Ryan has participated on 13 ASE technical committees for the ASE A6, A8, and L1 tests.  Listen to Ryan in his own podcast episode 98 here.
---
I hope this episode encourages you to become ASE certified.
---
This episode is brought to you by Federal-Mogul Motorparts and

Garage Gurus. With brands like Moog, Felpro, Wagner Brake, Champion, Sealed Power, FP Diesel and more, they're the parts techs trust.  For serious technical training and support – online, onsite and on-demand – Garage Gurus is everything you need to know. Find out more at fmmotorparts.com  and fmgaragegurus.com