RR 132: Auto Care – Industry Job Board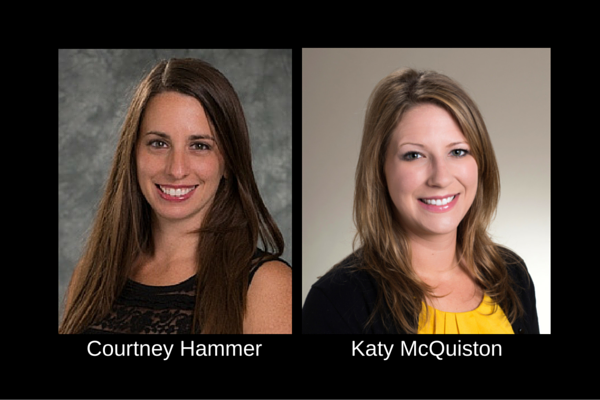 The auto care profession is a constantly changing, fast-paced field that offers fulfilling careers, competitive salaries and a commitment to protecting the choice, safety and mobility of every driver on the road.
Job Seekers
As the world evolves, so too does our workforce. Employees who have been in the industry for decades are in the process of retiring, and companies are finding it increasingly difficult to attract and retain top talent. With a changing landscape of job seekers,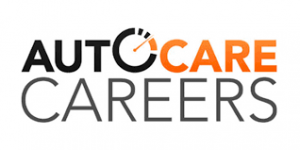 it can be challenging to reach potential new applicants, especially those in the tech-savvy millennial generation.
Recruit Millennials
Contrary to popular belief, millennials are still seeking jobs that offer growth and stability – characteristics that are in line with previous generations. But getting them into the workplace and convincing them to stay requires a nuanced approach that's different from what was needed to bring in previous generations.
More than just a job
To help address this issue, the Auto Care Association's new Job and Career Development P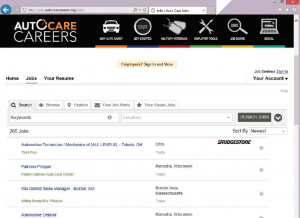 rogram is releasing several innovative tools to aid members in recruiting the best and brightest of new talent. These tools include sample messaging, social recruiting tactics, an industry-wide job board and a recruitment guide containing best practices – all of which will live on the newly-revamped Auto Care Careers website (see link below) available industry wide and not just to association members.
Your Job Board Experts
Courtney Hammer began her career with the Auto Care Association in 2006 and is currently the director of the new job and career development program.  Courtney is acting staff liaison for both the Young Auto Care Network Group (YANG) and the Auto Electric Association (AEA).  Previously, she has been liaison to the Engine Repowers Council and assistant liaison to the Car Care Professionals Network (CCPN). In 2013, Courtney Hammer achieved the designation of Certified Association Executive (CAE) from American Society of Association Executives.  She completed the University of the Aftermarket's Leadership 2.0 Program in 2012.
In 2005, Hammer received with honors her Bachelors of Science in Arts Administration and Dance from Butler University in Indianapolis, Indiana.
Katy McQuiston began her career with the Auto Care Association in 2014 and currently serves as the coordinator of the job and career development program.Kay serves as the staff liaison to the Women's Board and assistant liaison to the Young Auto Care Network Group (YANG).  Katy McQuiston received her Master of Arts in higher education administration from George Mason University and her Bachelor of Arts in communication from University of Missouri- Columbia.
Courtney and Katy share insight on the value that the Job Board bring to every member of the aftermarket. Internet resume and job postings is the trend and the future. Auto Care has laid the ground work to build the biggest recruitment effort the industry has ever seen or been part of.
Why Listen?
Courtney Hammer and Katy McQuiston provide a great narrative on the value the job board. This is just not a 'job board', but an entire career resource center for the aftermarket.

Courtney and Katy discuss millennials, recruitment and retention, social media, and setting up job alerts. They speak on the job board being a repository for all industry scholarship opportunities, and a career accelerator guide.

You will also learn about the newest recruitment video's to use on your own sites (see below video).

Learn how you can support industry recruitment with a best practice guide when going to recruit at a school, how to develop grass roots initiatives, facts sheets, and power points. They've thought of it all!
Partners
Industry network includes partnerships with SEMA, CAWA, ASA, AAAS and HDA Truck Pride, Babcox Media, and NIADA (National Independent Automobile Dealers Association).
Links
Link to the Industry Job Board here.
Link to Auto Care Careers website here.
Auto Care Careers Recruitment Guide as mentioned in the podcast, here.
Full Length: Best Career for Your FUTURE  (5:47)

About the Auto Care Association
Based in Bethesda, Md., the Auto Care Association has more than 3,000 member companies that represent some 150,000 independent automotive businesses that manufacture, distribute and sell motor vehicle parts, accessories, tools, equipment, materials and supplies, and perform vehicle service and repair. Visit www.autocare.org.
Time Stamp Highlights

Size of industry and the opportunity [3:19]

Overview of the job board [4:04]

How it works for job seekers [4:57]

How it works for employer [5:24]

Different than mainstream big box job boards [5:41]

Social media statistic [9:42]

Changing tide in how recruitment is changing [11:47]

Reluctance to change methods of recruitment [13:04]

Special tools on the web site including scholarship opportunities and career accelerator [16:24]

Career recruitment guide [20:25]

How to look for a job in the auto care industry [21:39]

Overview/Summary [22:54]

Millennial recruitment [23:57]

Biggest recruitment effort the industry has ever seen or been part of [25:39]
---
This episode is brought to you by Federal-Mogul Motorparts and

Garage Gurus. With brands like Moog, Felpro, Wagner Brake, Champion, Sealed Power, FP Diesel and more, they're the parts techs trust.  For serious technical training and support – online, onsite and on-demand – Garage Gurus is everything you need to know. Find out more at fmmotorparts.com  and fmgaragegurus.com