RR 140: Maylan Newton – Catastrophic Failure of Me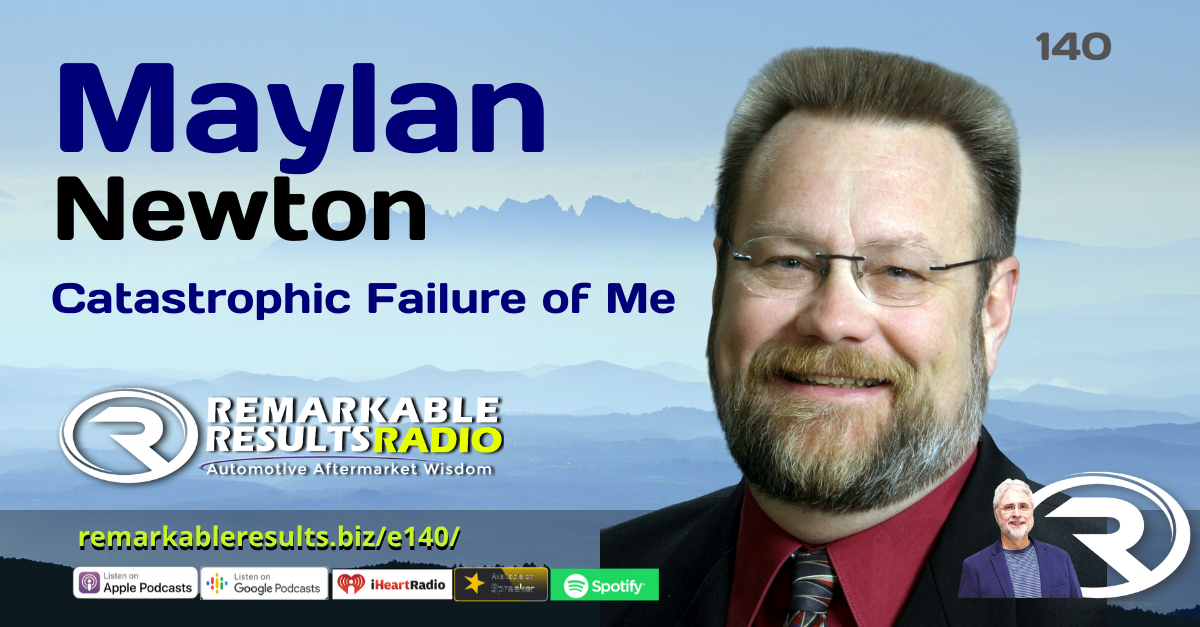 Maylan Newton from ESI – Educational Seminars Institute is making his second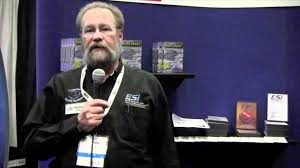 visit to the podcast. Maylan is a business coach, trainer and industry speaker.
Catastrophic Failure of Me.
Maylan experienced a life-changing event on December 30, 2014. He pulled through it and he has been on a crusade speaking about the lessons he learned. Maylan has been giving this specific talk to aftermarket professionals. He shares, with you, the thesis of the message. He outlines the impact his message is having on people that have listened.
What Happens Now.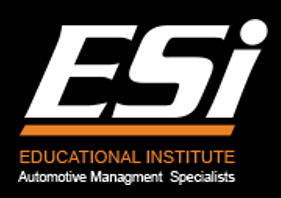 Ever thought about leaving your business for 6 months. Completely out. Nothing to do with it. No preparation. No warning. That is what happened to aftermarket business coach and trainer Maylan Newton. He had a catastrophic accident that kept him away from his business for six months.
Survival.
He credits his wife and family and the exceptional team members for keeping the business running. His message is not IF, but WHEN a life-changing event will happen to most people. It may not be you, but a loved one or key associate. These 'big events' are never planned and require commitment, character, trust, and love from everyone in your world to survive them. Maylan talks about creating a business that survives without you and subsequently becomes more valuable.
Purpose.
Maylan's purpose is to educate leaders to be a better owner or service writer. You've heard Maylon Newton from Educational Seminars Institute before in episode 108. He shared his life-changing incident then, but now he tells you the result of that catastrophic event and the rest of the story.
Mission.
As a result of this 'accident' Maylan has taken a strong and powerful message out to his clients and seminar guests. He calls his seminar: 'It Happens … but will your business survive it?"
Become more valuable. Build a perpetual business.
This is a very powerful story that is a must-listen for everyone. Maylan shares some very powerful moments and hopes to influence people to change the way they look at their value to their business. After listening to Maylan, you may have a new blueprint for your life going forward.
Book mentioned: Extreme Ownership: How U.S. Navy SEALs Lead and Win by Jocko Willink and Leif Babin
ESI web site here.
Maylan's previous episode 108 here.

Connect with the podcast
Facebook Twitter Linked In Phone 716-320-1567 Email
This episode is brought to you by Federal-Mogul Motorparts and Gar

age Gurus. With brands like Moog, Felpro, Wagner Brake, Champion, Sealed Power, FP Diesel and more, they're the parts techs trust. For serious technical training and support – online, onsite and on-demand – Garage Gurus is everything you need to know. Find out more at fmmotorparts.com and fmgaragegurus.com