RR 150: Murray Voth – Freedom Consulting & Training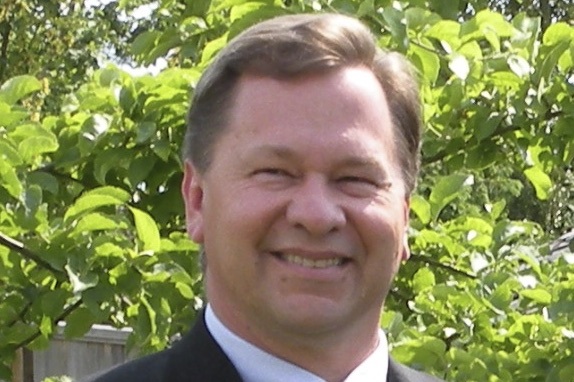 During high school and college Murray Voth, owner of Freedom Consulting and Training, learned to service and repair both motorcycles and airplanes while he finished his commercial pilot's license. After college, Murray's research skills were honed while doing a community research project; as a result, he was hired by a firm doing research and development in the service station industry. That led him to own and operate service stations for the next 20 years.
Learned the repair business.
The majority of his service stations had automotive repair bays and that was where his steep learning curve began.  Murray attributes any success he has had to taking training from several major automotive shop management training companies in both Canada and the United States. Murray is grateful to the many mentors that influenced his life, both from inside and outside of the industry.
After receiving extensive training from a major oil company in Canada, Murray worked in service station dealer development training. His experience in training and development led to an interest in how people function. He began to think about what holds them back from learning and implementing new practices in their businesses. What causes people to change?
Learning break-through's.
Murray has done extensive research into human potential and has the ability to synthesize this material and make it practical to apply.  His favorite moment is when a client says, "I get it!" or "I did it!"  He is known as an implementation coach. For the last 10 years he has been the senior trainer, coach and facilitator for a major automotive training company in Canada, and worked part time in the USA as his schedule allows.  Murray has worked with hundreds of shops and shop owners helping them to be more profitable and reduce their stress levels.
Helping people.
Murray considers it a privilege, and fulfillment of a lifelong dream, to bring training to families and small businesses. His greatest focus is on independent automotive maintenance and repair shops to help reduce stress and improve their economic circumstances.
A few strong concepts are coming your way:

Why do we refer our friends to businesses we've done 'business' with?

If car repairs were a regular bill to pay, it's no longer a grudge purchase.

Who are the four stake holders for change in your business?

How do you SOAR?

Also get Murray's 8 commandments of automotive service.

Social websites are the General Store of the modern era.
Murray's Operating Principles
Universal Law of Free Will – Take Responsibility
The Right to Choose One's Own Path – Create a Vision for the Future
 Power Of Intuition and Thought – Use All of Your Mind
 Freedom of Choice – Make Decisions
 Services
Consulting, Training, Coaching, and Strategic Planning Services for Small Business
Specializing in the Automotive Service Industry
Authorized and Certified GLRI Coach
Freedom Consulting and Trianing website here.
---
Feedback, socially involved and in touch with the show:
Facebook   Twitter   Linked In   Phone 716-320-1567   Email

This episode is brought to you by Federal-Mogul Motorp



arts and Garage Gurus. With brands like Moog, Felpro, Wagner Brake, Champion, Sealed Power, FP Diesel and more, they're the parts techs trust.  For serious technical training and support – online, onsite and on-demand – Garage Gurus is everything you need to know. Find out more at fmmotorparts.com  and fmgaragegurus.com