RR 172: Giuliano Zuccato, Clay Sculptor – 1964 Mustang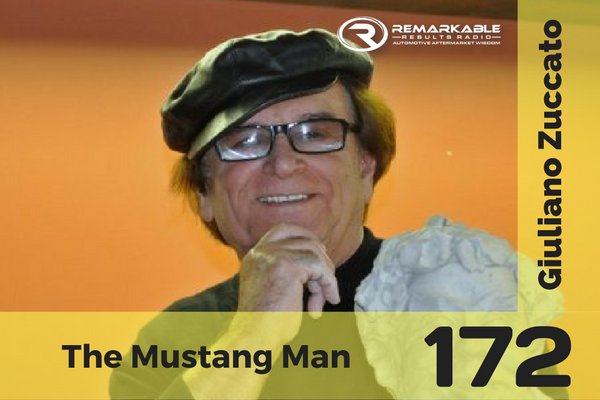 For Giuliano Zuccato, a native of Italy, it was a serendipitous path from a river-powered sawmill near Venice where he cut raw timber for the locals, to the pristine design studio of the Ford Motor Company in Dearborn, Michigan.
Fate.
Shortly after leaving his country to seek a better future, he contracted a rare form of tuberculosis that put him in a full body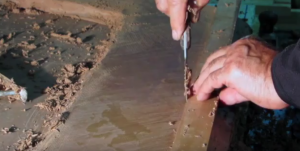 cast for 18 months. As he lay imprisoned by his cast, able to only move his arms and almost bored to the point of insanity, he began to carve the shape of a human face on a bar of soap.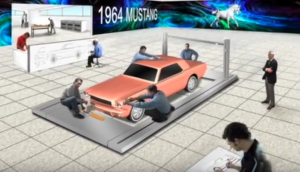 His Craft.
He then further developed his new-found talent by using clay as his medium. His work was brought to the attention of a local newspaper and, as a result, a patron/reader suggested that he look at car design as a way to make a living.
The Story.
Giuliano had the opportunity to work in the Ford Design Studio at the time the seeds of the iconic 1964 Mustang was to be born. Giuliano brought his gift as a clay sculptor to help shape the look of the original 'pony car'. Giuliano brings you inside the design studio, his memories of Henry Ford II, Lee Iacocca, and other project leaders, designers and sketch artists. It was a team effort and you will get a sense of how it all came together.
The Process.
Listen to Giuliano speak to the talent of the sculptors as they took the engineering drawings and design sketches, created in two dimensions, and turned them into a three-dimensional model.
He references:
The code name of the project.
Joe Oros: Chief Designer.
Gale Halderman (Theme Designer)
The car platform Ford used as the base for the 1964 Mustang.
How he got his job at the Ford Design Center.
The use of hot clay in the process.
The GT40.
That he is a very musical person, enjoying opera in his own music room.
His idea of materializing concept vehicles by the use of computer data and liquid polymer and ultraviolet light, he named the idea 'Liquid to Solid'.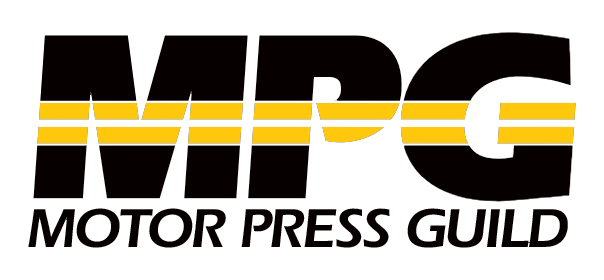 Motor Press Guild Best Audio 2017
'Where the spirit is young there is no calendar' Giuliano Zuccato
Sculpting & Music.
Zuccato retired from the Ford Motor Co. in 1988 as a master sculptor after 31 years of service. In the following years, he owned and operated a successful automotive development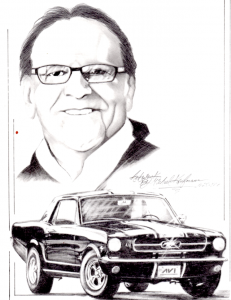 business. He now devotes a great deal of time to sculpting portraiture and his love for Opera.
Future Plans.
Giuliano also discusses his current plans to create a road rally on Route 66 and stopping at VA hospitals along the way sharing his story of 'Overcoming Obstacles'. He also has a dream to recreate a clay model of the Mustang in a movie on his life.
There is no slowing down this 84-year young automotive hero. Enjoy the story about one of America's most iconic automobiles and one of the sculptors who helped it take shape.
The above sketch was given to Giuliano at a recent speech he made.
Listen to the episode on the Chrysler Crossfire and the Horse of Destiny Foundation

Be socially involved and in touch with the show:
Facebook  Twitter  Linked In  Phone 716-320-1567  Email
This episode is brought to you by Federal-Mogul Motorparts

and Garage Gurus. With brands like Moog, Felpro, Wagner Brake, Champion, Sealed Power, FP Diesel and more, they're the parts techs trust. For serious technical training and support – online, onsite and on-demand – Garage Gurus is everything you need to know. Find out more at fmmotorparts.com and fmgaragegurus.com