RR 178: The Digital Sales Process with Jeremy O'Neal and Chris Cloutier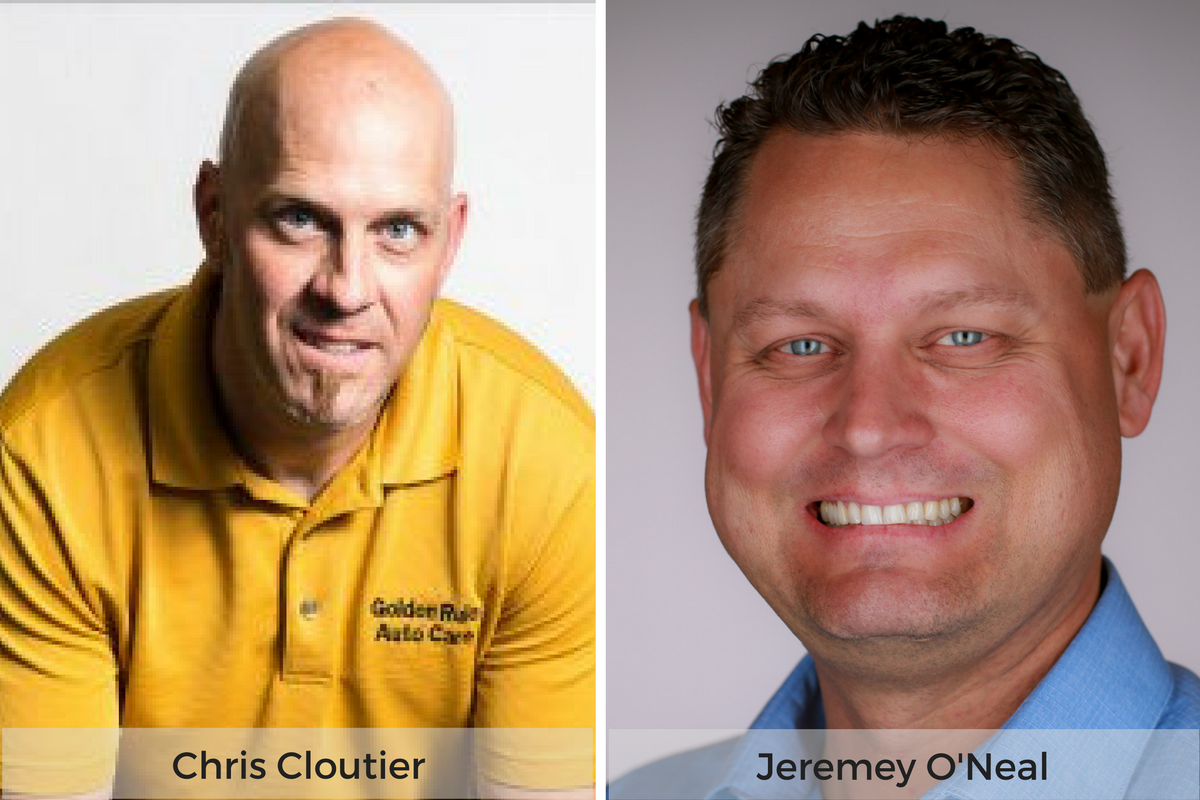 Why listen to this episode?
First – Independent Automotive Repair Shops need to understand that right now is the time to capitalize on the golden age of our industry. Meaning, it's too easy now for customers to neglect maintenance and repairs. By using a digital sales process, shops will be able to properly educate their customer without the customer feeling like they are being sold.
Second – Help shops owners & managers cut through the clutter of a fragmented market right now and identify the tools they need to create a digital sales process that is engaging, easy to use and one that generates massive results for the shop.
I've pulled together two authorities to speak to the digital sales process.
Chris Cloutier is an expert at software development and understands what customers want in a digital sales process. Chris is co-owner of Golden Rule Auto Care in Dallas, Texas for the last 5 years. He came from the software

industry developing solutions for companies like Southwest Airlines, and Wyndham Intl. He's worked for companies that understand the marriage of service and software and have applied it in an effective way.
After opening his shop he created autotext.me, a workflow and communication solution, specifically to give his shop a competitive advantage. As he talked to more shop owners he realized there was a need for better technology and has since worked toward helping the industry embrace and move forward with it.
Business Manager/Owner at Golden Rule Auto Care
Architect/President at autotext.me
Former Software Engineer at Southwest Airlines
Former President (title) at Lone Star Auto Repair
Studied Computer Science at University of North Texas
Jeremy O'Neal is  President and lead sales trainer for Advisorfix. He began his career as a Service Advisor and quickly moved into Service Management at the dealership level for VW, Audi, and Porsche. His strong customer satisfaction scores and ability to increase sales consistently placed him in the top 3% of Service Advisors across the nation.

Jeremy has been there and done that as a shop owner.  With a passion for helping others Jeremy started coaching Service Advisors in 2007. Since that time Jeremy has logged more than 13,000 hours of high performance coaching sessions with his clients.
In 2010 Jeremy founded Advisorfix with the mission of helping shop owners and Service Advisors revolutionize their sales and customer service experience. He has been instructing and creating curriculum for the automotive repair industry since 2007.
Jeremy lives in Wrightwood CA and when he is not coaching clients he enjoys time with family, riding mountain bikes, and figuring out how to help others create greatness in their lives.
Talking Points:
98 of Texts are opened vs. 20% of Emails are opened.
Shop owners are not using all the tech that is available to them.
Shop owners must move with changes in the market/industry.
Consider the movement of UBER. It disrupted the cab industry.
You've got to learn to adapt to your cusotmers preferred method and style of communication.
Besides efficiency and productively, another advantage of a digital sales process is an improved customer experience.
Most powerful ROI justification is the improvements to ARO.
Permission is necessary to communicate with texts or email with your customer.
There is a certain text etiquette that you must follow.
Technology doesn't take the place of listening with your eyes.
Download Jeremy O'Neal Book: Shift … Selling To A New Generation of Tech Savvy Consumers

Be socially involved and in touch with the show:
Facebook   Twitter   Linked In   Email
---
This episode is brought to you by Federal-Mogul Motorparts


and Garage Gurus. With brands like Moog, Felpro, Wagner Brake, Champion, Sealed Power, FP Diesel and more, they're the parts techs trust.  For serious technical training and support – online, onsite and on-demand – Garage Gurus is everything you need to know. Find out more at fmmotorparts.com  and fmgaragegurus.com