RR 187: Parker Davis – BMW Specialist – Owner Broad Stroke Associates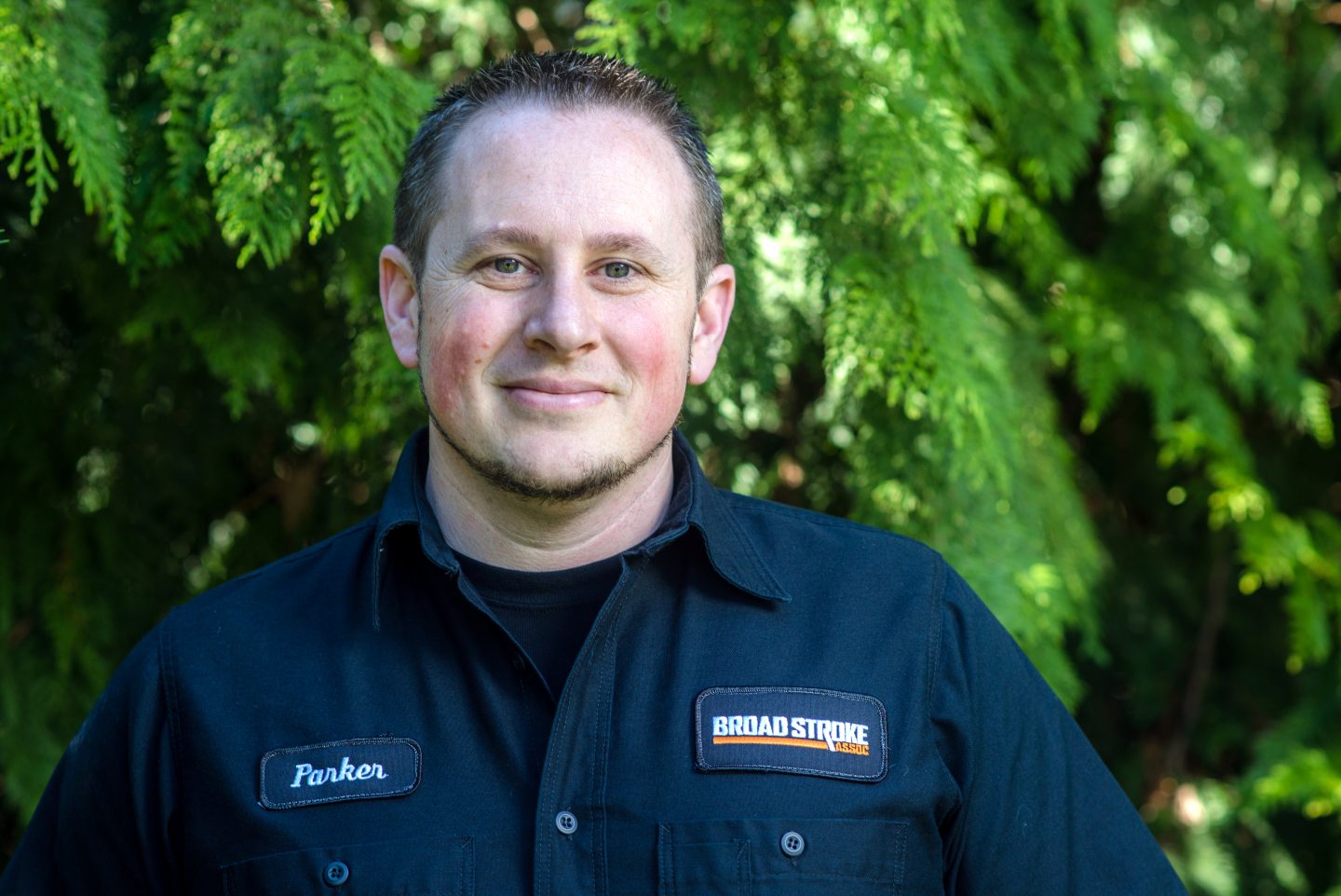 Parker Davis is President of Broad Stroke Associates from Snohomish, WA.

Humble Beginnings.
Parker was drawn to anything mechanical as a child. His favorite thing to do was take things apart and rebuild them. This naturally progressed from toys, to bicycles, to motorcycles, and finally into cars. In high school he participated in the auto shop program. He pioneered the Automotive Youth Education System program for his school district. The AYES program allowed him to work for a local Ford dealer and get school credit. While working for the Ford dealer, he knew he would be attending a technical school far from home so he started car shopping for a more reliable vehicle. After much searching he stumbled across a BMW that he ended up buying. This was the start of his BMW obsession.
Post Secondary.
After graduating high school he attended Universal Technical Institute in Phoenix, AZ with the intention of getting into the BMW STEP program. He graduated UTI at the top of his class with multiple 'student of the phase' awards and a perfect attendance award.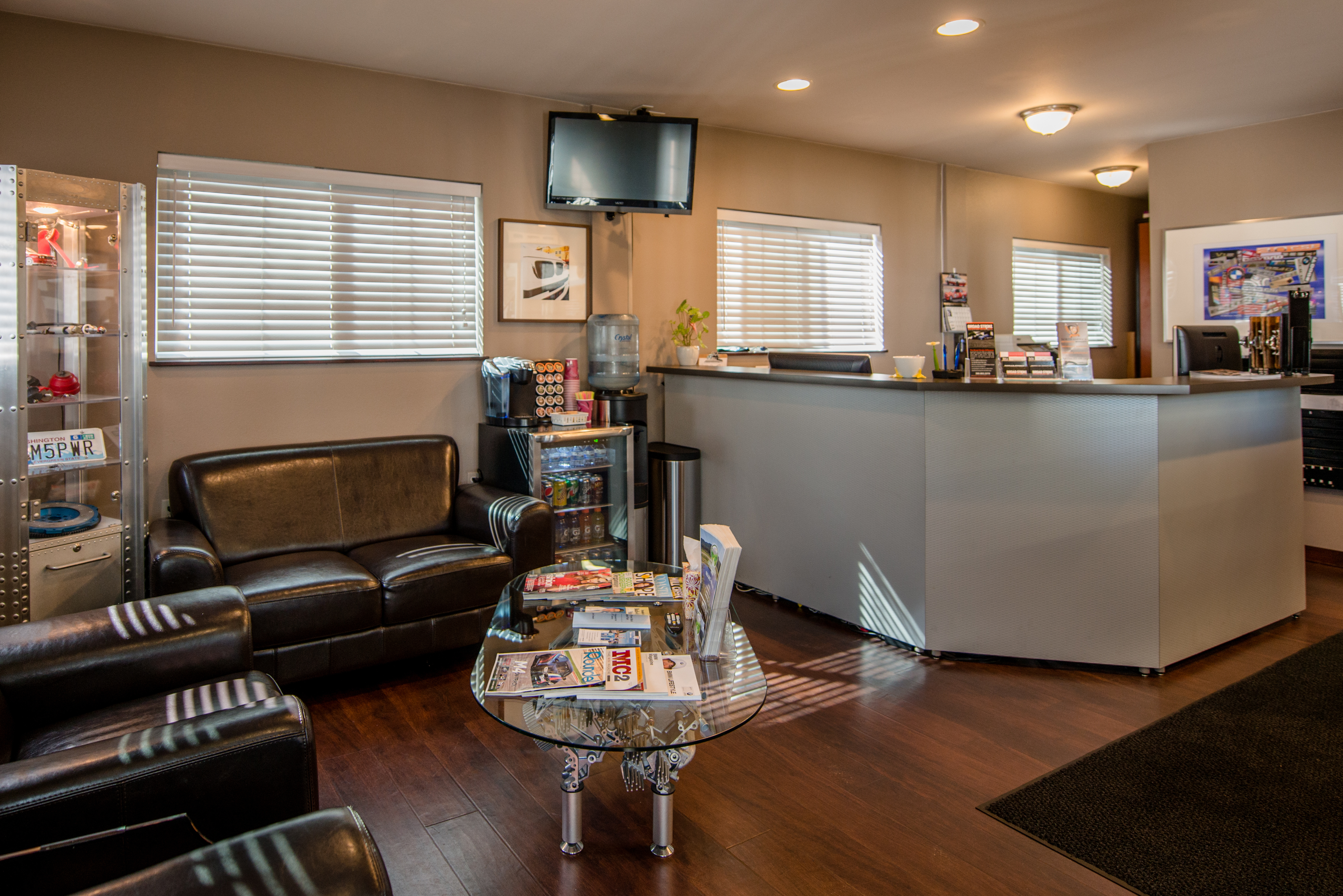 BMW STEP.
After UTI, Parker was accepted in the BMW STEP program which he graduated in 2003. Shortly after graduation he took a job with BMW Northwest in Fife, WA. He worked there for only 7 months before he changed dealerships and started working for BMW Seattle where he worked until 2008. BMW Seattle ran a 13 hour shift for 3 days a week which allowed him to start Broad Stroke Associates and get it off the ground.
Growing.
It has been almost 10 years now and Broad Stroke Associates has grown from a one man part time business to a full time 7 employee 4 bay 2,000 sq ft facility. Parker will be breaking ground on Broad Stroke's new 10k sq ft facility this spring.
In Parker's Own Words:
"I started Broad Stroke Associates because I wanted to create a team of BMW specialists who would treat the customer properly, thoroughly explain their recommendations, and build trusting relationships with our clients. Lastly, I needed to be assured that all of our BMWs & MINIs were safe and under the care of the best BMW service hands available."
Episode Highlights:
Digital Vehicle Inspections have contributed to a growth in ARO to the high $800's
Parker field four brand new BMW loaner cars for his customers.
A fixer by nature but understand he must work on his business instead of in it.
There is a lot of training out there to make you a better leader and Parker attends his share each year.
At Broad Stroke they do not do oil changes. Instead they sell 'Engine Oil Service' with a plan to have their customers cars last up to 300K miles. The strategy is an immense amount of servicing with as little breakdowns as possible.
He is an avid listener to podcasts including Remarkable Results Radio.
Parker explains his 'days open' strategy, Tuesday – Saturday. It works for his clients.
He sees more specialization in the industry with shops working on specific platforms.
Wise words 'Choose Your Hard', Parker explains.
Web Site for Broad Stroke Associates.
Guest Profile
| | |
| --- | --- |
| Years in industry: | 18 |
| Years in business ownership: | 10 |
| Number of technicians: | 3 |
| Number of Lifts and Bays: | 4 |
| Other team members: | Service Writer – Shop Helper |
| Annual estimated volume: | $1.3M |
| Days Open: | Tuesday – Saturday |
| Average Annual Training Hours Per Tech: | 24 |
| Specialization: | BMW |
| Aftermarket memberships: | BIMRS – CRP Innovation Council |
| Personal Certifications: | BMW Master Technician |
| Primary Supplier Marketing Program: | Bosch Service Center |
| Business Coach: | Cecil Bullard |

Be socially involved and in touch with the show:
Facebook   Twitter   Linked In   Email
---
This episode is brought to you by Federal-Mogul Motorparts and


Garage Gurus. With brands like Moog, Felpro, Wagner Brake, Champion, Sealed Power, FP Diesel and more, they're the parts techs trust.  For serious technical training and support – online, onsite and on-demand – Garage Gurus is everything you need to know. Find out more at fmmotorparts.com  and fmgaragegurus.com