RR 186: Chris Cloutier on Shop Technology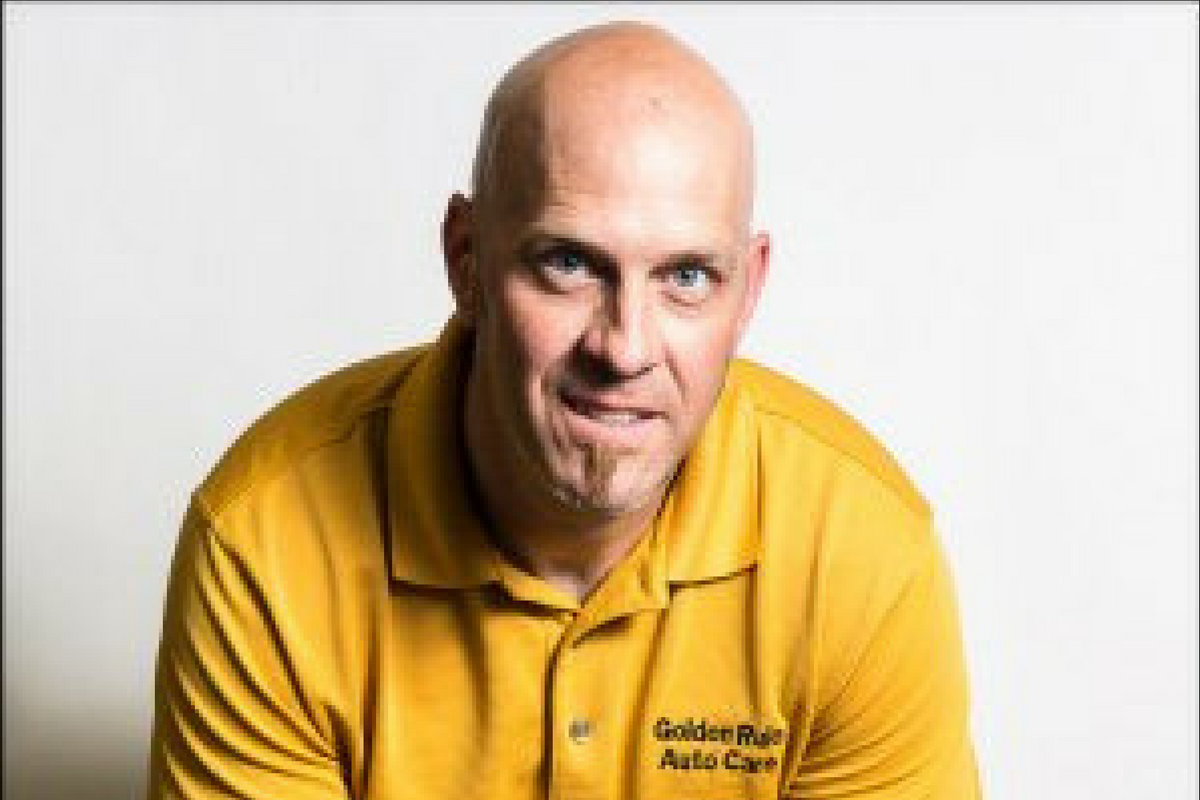 SEE INFO GRAPHIC DISCUSSED IN THE INTERVIEW BELOW.
Chris Cloutier, is co-owner of Golden Rule Auto Care in Dallas Texas.  He has experience in the software industry developing solutions for companies like Southwest Airlines and Wyndham Intl. Chris worked for companies that understand the marriage of service and software and have applied it in an effective way.
After opening his shop, he created autotext.me, a workflow and communication solution specifically to give his shop a competitive advantage. As he talked to more shop owners he realized there was a need for technology and has since tried to be involved in helping the industry move forward with technology.
Chris also developed shoptechnologytimeline.com. This was in reponse to a need he felt to position technology strategies on a mind map and create an implementation flow. As Chris says in the interview this is his first iteration of this chart and it will change as technology changes and improves, but it allows the service professional to determine where he/she is and look to the opportunities to make technology improvements to their business.
Chris mentions that the 'majority level' contains about 80% of shop owners. There is a lot of room for companies to grow their technology footprint and this 'map' shows the options and progression.
A few key discussion points:
What steps are necessary to integrate technology platforms and strategies in your business.
Importance of a current website.
Technology is ever changing. iPhone is 10 years old. Look at the power of the smartphone today.
You are working on a $60,000 computer on wheels and you need to interact with your customer on that level.
SMS move to Cloud base big discussion.
Data is King.
Electronic invoices, electronic pay.
Shop Technology Time Line Web Site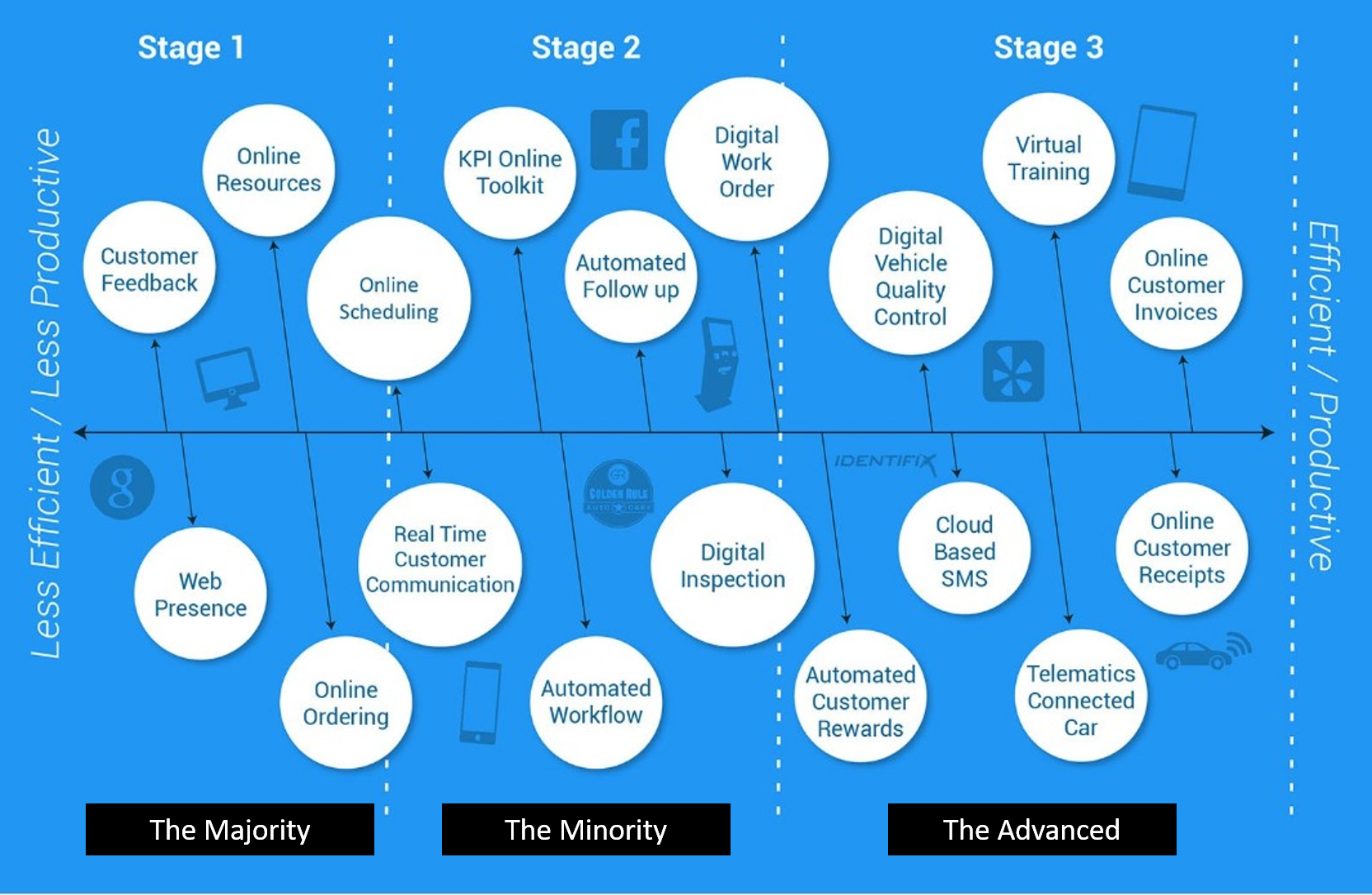 Be socially involved and in touch with the show:
Facebook   Twitter   Linked In   Email
---
This episode is brought to you by Federal-Mogul Motorparts


and Garage Gurus. With brands like Moog, Felpro, Wagner Brake, Champion, Sealed Power, FP Diesel and more, they're the parts techs trust.  For serious technical training and support – online, onsite and on-demand – Garage Gurus is everything you need to know. Find out more at fmmotorparts.com  and fmgaragegurus.com