RR 213: Wayne Colonna from ATSG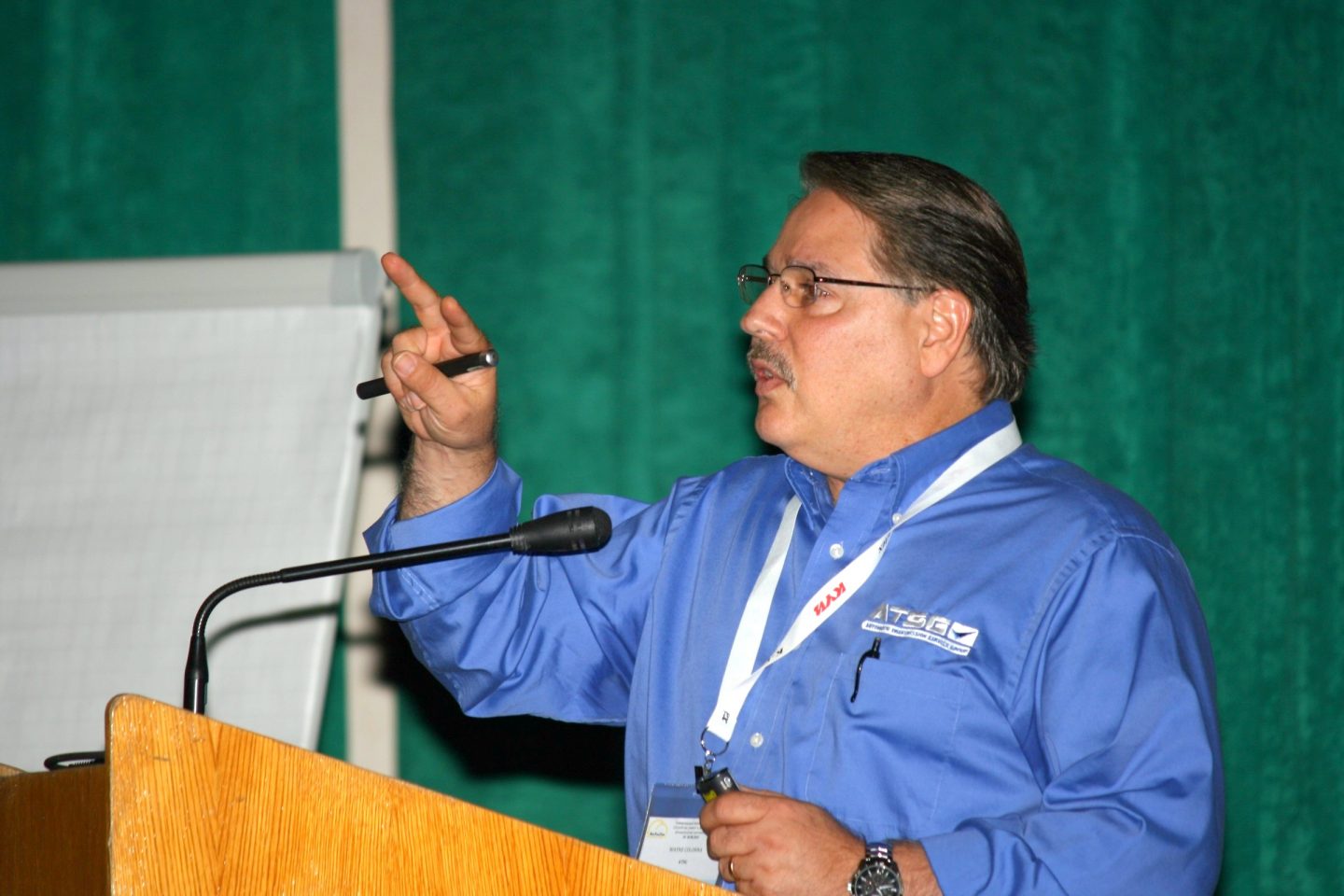 Wayne Colonna worked for his dad and learned body repair BUT, when the transmission in his first car went down and he could not afford to fix it, he learned on his own to repair it (He tells the story in the interview).  That was the beginning of Wayne's transmission career. He went to Lincoln Institute of Technology  to learn "transmission" theory of operation to sharpen his diagnostic skills.
After 16 years of working as a re-builder and diagnostician in transmission specialty shops, his career with ATSG (Automatic Transmission Service Group) began in January in 1991. By 1992 he began conducting seminars across the United States and Canada.
In 2002 he became the Technical Editor for Transmission Digest and was appointed to the

position of President for ATSG when the company became employee owned.
Since then Wayne has published many articles and manuals. Besides his heavy travel schedule in the US, he has traveled to over 10 different countries to conduct specialized seminars.  Wayne attributes the success of ATSG to the hard-working team of men and women at ATSG . The team is grateful for the many technicians they have the privilege to work with.
Episode Talking points:
Transmission repairs have been the red-headed step child for traditional automotive repair shops.
Transmission shops are moving to more repair.
Regular shops are considering more transmission work.
ATSG helps shops diagnose transmission problems.
Wayne will travel, this year, to speak and teach in Bristol, England, The Netherlands, Australia, Russia and Poland.
He started with his dad as a young kid in a body shop.
First car a 1964 Ford with C4 transmission that broke in three months. He fixed the transmission himself; you must hear the story. That was the start of his legacy.
Went to the Lincoln Institute of Technology.
He also has his associates degree in theology and supported missions while working in the transmission industry.
Programming problems are the biggest issues today in the transmission world.
ATSG fields about 300 calls a day.
He sees a shortage of young people entering the industry.
Wayne is a minister and he turned his passion into South Florida Bible Fellowship.
Loves to fish.
ATSG seminars are done on Saturdays in cities all over the US.

Be socially involved and in touch with the show:
Facebook   Twitter   Linked In   Email
---
This episode is brought to you by Federal-Mogul


Motorparts and Garage Gurus. With brands like Moog, Felpro, Wagner Brake, Champion, Sealed Power, FP Diesel and more, they're the parts techs trust.  For serious technical training and support – online, onsite and on-demand – Garage Gurus is everything you need to know. Find out more at fmmotorparts.com  and fmgaragegurus.com