RR 265: Kevin Hurley from Mission Viejo Transmissions & Auto Repair & Girls In The Garage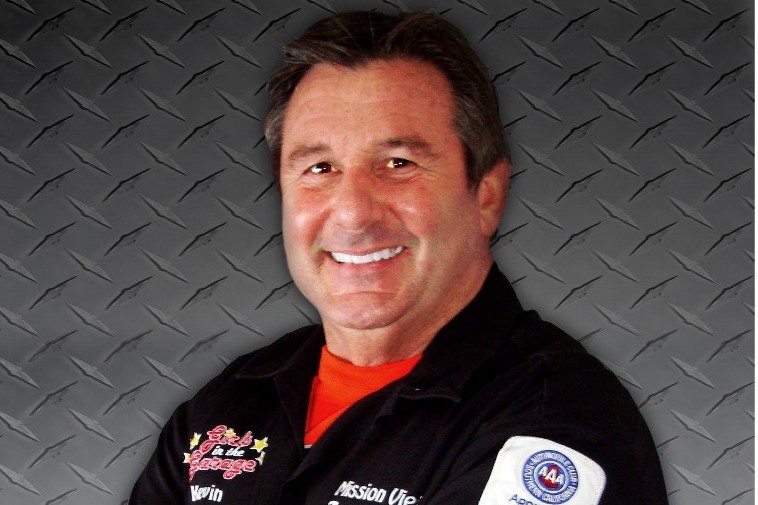 Kevin Hurley moved from Detroit to

California when he was one year old. He grew up in Anaheim, CA. and attended California State University Fullerton. He married his wife Carol in 1983. They have three children.
Kevin worked in restaurants as

a waiter and worked real estate sales thru college. He started working at an AAMCO Transmission shop in Capistrano Beach, CA form 1981-1997. He opened eight different shops and sold them to partners but kept the best one.
Now twenty-eight years later he has a s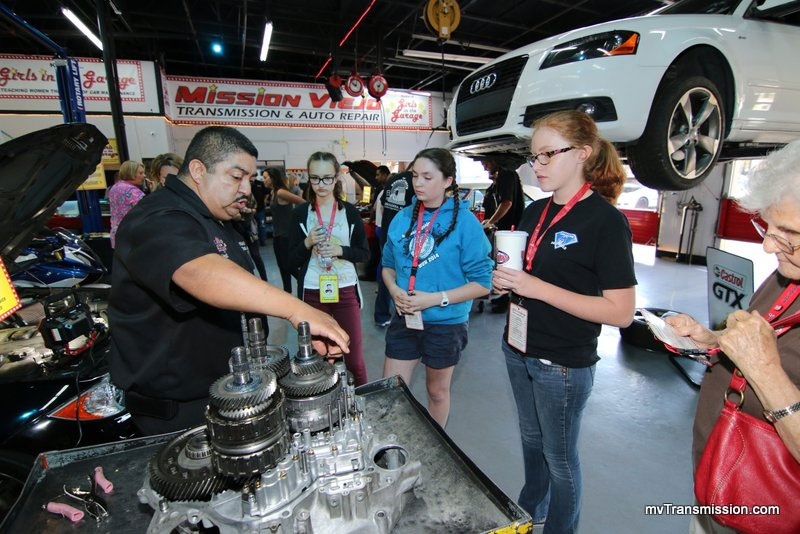 uccessful business, Mission Viejo Transmissions and Auto Repair in Mission Viejo, CA. His work creating "Girls In The Garage" is legendary having been picked up by media outlets and news channels locally and nationally.
Interview Talking Points:
No automotive background.
Was recruited to work for a transmission shop.
In three years he took his Ammco shop to #1 in the country out of 900 and it stayed that way for the seventeen years he was there.
He owned every transmission shop in an eight-mile area. There were six shops under his partnership. Ammco came in and said no to his other shops. He left and he sold to his partners.
His son works in the business.
For 25 years they were a 2-bay shop with 2100 sq ft with 4 lifts.
They did more business than the Firestone next door with 10 bays.
Had a chance to buy a shop with 16 lifts and quadrupled the business and he attributes it all to Girls In The Garage.
He has more compassion than he knows what to do with.
The shop has a women-only bathroom with high-end perfume. He buys the best toilet paper he can get and reviews bathroom cleanliness every half hour.
The customer wait room has no point of sale items. It is like being in your living room.
He believes that women think that automotive repair shops will take advantage of them. It is important, to Kevin, to insure that never happens at Mission Viejo Transmissions
Works with girl scouts, MADD, police departments, Make A Wish, and American Cancer among others.
Participants get safety glasses and lanyards in the fully catered event.
Girls In The Garage is a Non-Profit organization.
The event is held the first Wednesday of Every Month 5 PM to 8 PM.
The 25,000-pound lift becomes the band stage and a dance floor.
There is a lighting system with full color and lasers.
Women ask the greatest questions.
Girl Scouts are a big factor to their success and participation.
They make it a point that everyone there gets involved.
The girls can get their hands on anything automotive. He provides gloves everywhere.
Every event is videotaped and all shown on the website.
He is working on making the event live on his website.
There is an actual station to change a water pump.
Mission Viejo Girls In the Garage Site
YouTube Video from a Girls In The Garage Event
Shop Profile Number of locations: 1 Years in industry: 36 Years business ownership: 28 Number of technicians: 9 Number of service advisers: 3 Number of lifts: 16 Number of bays: 11 Days open: Mon – Sun Annual estimated volume: $4 MM Percent Repair vs Maintenance vs Other: 60/20/20 Aftermarket affiliation: AAA Business coach: Management Success SMS: Complete Invoice Solutions
Be socially involved and in touch with the show:
Facebook Twitter Linked In Email
This episode is brought to you by

Federal-Mogul Motorparts and Garage Gurus. With brands like Moog, Felpro, Wagner Brake, Champion, Sealed Power, FP Diesel and more, they're the parts techs trust. For serious technical training and support – online, onsite and on-demand – Garage Gurus is everything you need to know. Find out more at fmmotorparts.com and fmgaragegurus.com