RR 266: Patrick McHugh from Bimmer Rescue, Richmond, VA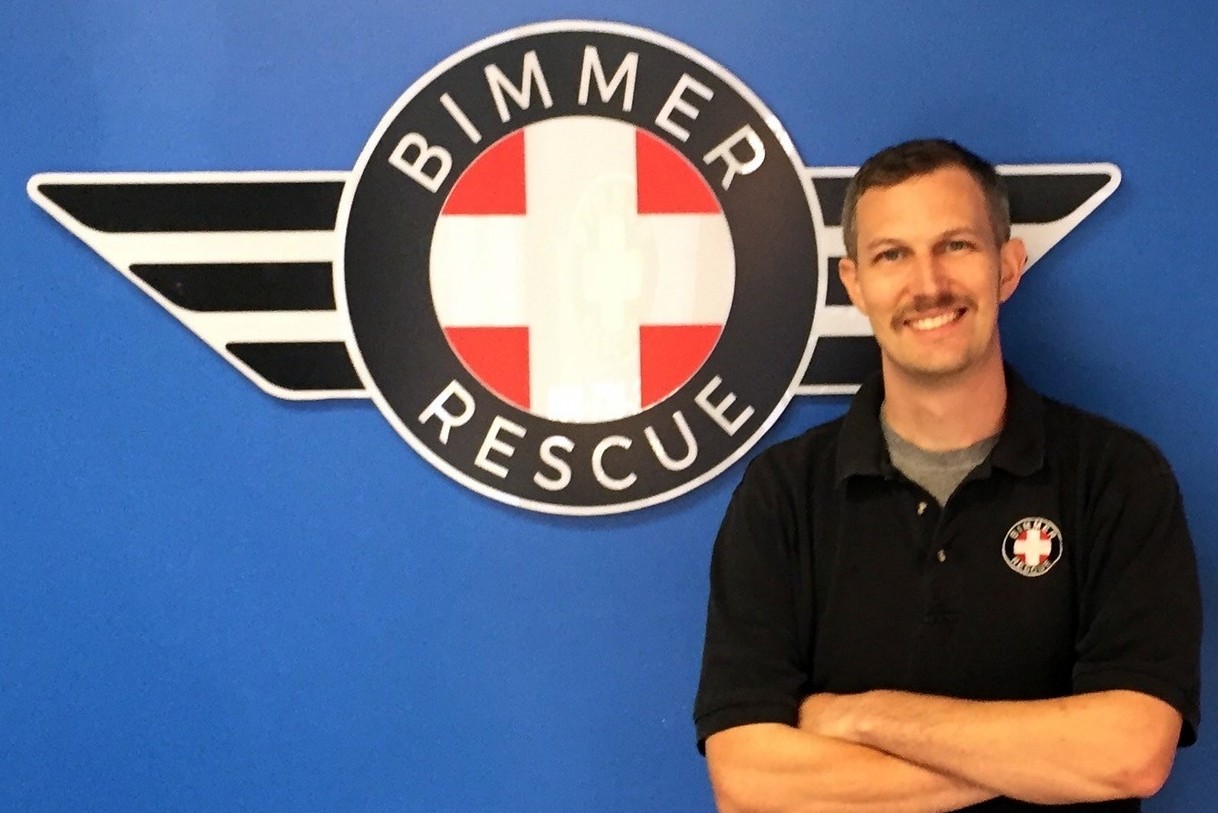 Patrick McHugh always tinkered with 'stuff'. His dad bought an '85 BMW. They learned all about that car together. A friend, Eric, had a lift and was a BMW person who helped Patrick and his dad learn everything about the CAR.
At 15 years old he started working in an airport, doing odd jobs, to earn credits to learn to be a pilot. He soloed at 16 years old. The day before college he got his pilot's license
Patrick attended Purdue University where he studied aeronautical technology. He kept flying and earned his instrument license and became an instructor. He loves to teach.
As fate would have it, he became a pilot upon college graduation from Trans State Airlines a regional carrier for United. He was based in Richmond Virginia. With normal pilot downtime, he continued to tinker with BMW's.
He discovered that being a pilot was not for him, so he went into avionics and shade tree work at home. There were too many cars in the driveway, so he had to decide to stop or go into business.
Bimmer Rescue was created in 2008 in Richmond Virginia and generates a big portion of its business through referrals. They earn their business through their professional service and attention given to each customer.
Patrick's goal is to develop a relationship with BMW, Mini, Audi, and Volkswagen owners that allows them to get the maximum amount of value from their vehicle rather than buying a new one.
Talking Points:
Patrick realized that he had no business training, he winged it all the way through. Via the World Pack Training Institute Expo in 2016 he discovered business coach, Cecil Bullard.
He created an AVATAR to best know and understand his IDEAL customer.

Know them when they walk in.
Helps to target the demographic for marketing.

Income, neighborhood, home value among others.

He had to fire some customers.
His people and culture mesh with what his AVATAR wants in a quality repair shop.

He learned a lot about the dealer when his own car had an air bag recall. He had never been to a dealership before.
His shop is calming.

Art on the wall, jazz playing, a candle burning.
A feeling that everything is going to be OK.

He holds Art shows and learned it from Bogi Lateiner. (Listen to Bogi HERE)

He displays art all the time in his lobby, but goes all out for an art show for artists that still have a day job. This is an example of community outreach.
His goal is to get 50 – 60 people that have never been to the shop before.

Many kids do want to work with their hands. So he created an in-shop program for students.

He is doing STEM classes at his shop as it relates to the automotive.
(Science, Technology, Engineering, Math)
He holds classes on automotive training in the vain of STEM.
His target age group is 12 years to 16 years old.
He finds a customer who helps him recruit the students and run point on the class.

Women's car care clinic is also a community outreach program.
He is a barcode nerd.

He uses barcodes for all nuts, bolts and parts to be sure nothing is missed on a work order. Expensive parts become a stronger profit center. The bolt bin has a terminal with the SMS system and a barcode scanner.

It is easy for the techs to do it.

He uses a drop card in his marketing program as a part of his marketing efforts.

He only targets vehicles that they work on.
Shop Profile
Number of locations:
1
Years in industry:
9
Years business ownership:
9
Number of technicians:
3
Number of service advisers:
1
Number of lifts:
5
Number of bays:
5
Days open:
Mon – Fri
Annual estimated volume:
$1 M
Percent Repair vs Maintenance:
50/50
Technician training hours per year:
60
Service adviser training hours per year:
30
Specialty:
Heavy focus on community outreach
showing customers and others in the industry that auto repair can be done better than the industry 'standard'.
SMS:
RO Writer
Business coach:
Cecil Bullard
Paperless:
Will be soon
DVI:
Bolt-On
Primary supplier:
Worldpac
Performing hybrid repairs:
No
Certificatoins:
CFI-I Flight Instructor, Boy Scout Merit Badge Councelor
Entrepreneur hack:
Bar code on parts
Philanthropy:
Brakes For Breasts
Be socially involved and in touch with the show:
Facebook   Twitter   Linked In   Email
---
This episode is brought to you by 


Federal-Mogul Motorparts and Garage Gurus. With brands like Moog, Felpro, Wagner Brake, Champion, Sealed Power, FP Diesel and more, they're the parts techs trust.  For serious technical training and support – online, onsite and on-demand – Garage Gurus is everything you need to know. Find out more at fmmotorparts.com  and fmgaragegurus.com