RR 279: Wheat Ridge High School STEM Program – Auto Shop on Steroids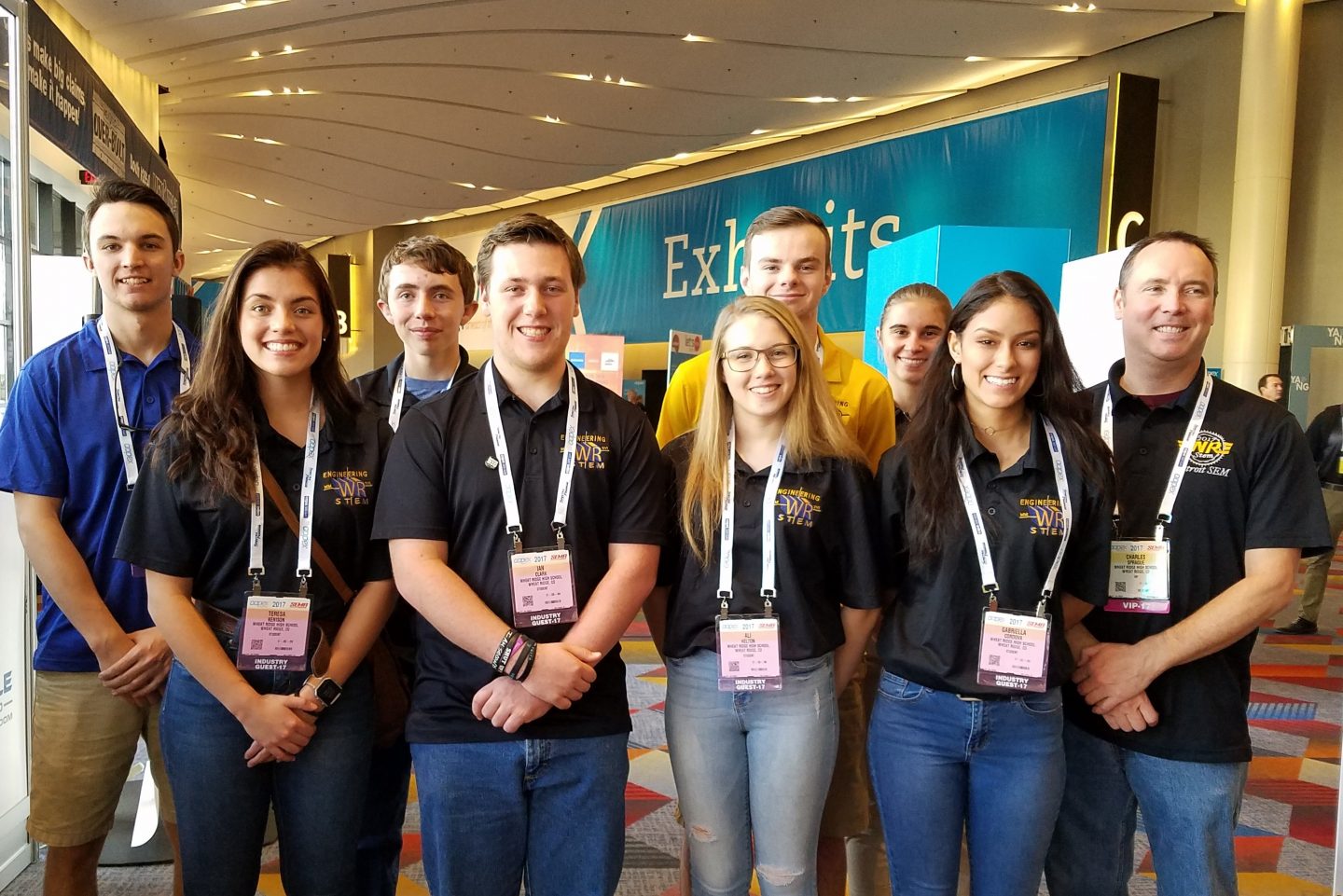 In the photo left to Right. Kevin McCoy, Teresa Kenison, TJ Arbuckle, Ian Clark, Ali Helton, Casey Kramer, Jacqueline Pedlow, Gabriella Cordova, and advisor Chuck Sprague.
I want to thank Donny Seyfer, Executive Officer of NASTF and Charles Sprague for their support in making this interview possible.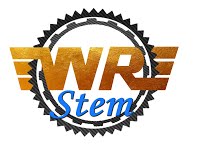 Where did the high school auto shop class go? Into the STEM program at Wheat Ridge High School.
An exciting and refreshing look at how just one high school STEM program is making a difference that could one day engage students to join the automotive industry.
The Wheat Ridge High School STEM program along with their University of Colorado Denver partner will be building two hydrogen fuel cell cars for the 2017-18 school year. One will once again be a Prototype vehicle along with an urban concept vehicle. They will both be powered by a hydrogen fuel cell.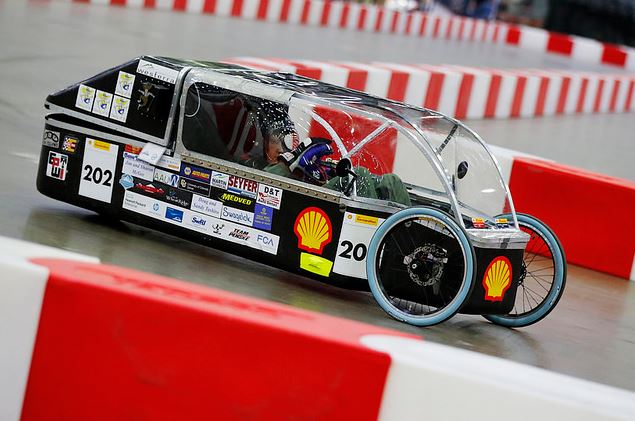 The competition, held annually in the Americas, Asia and Europe, provides a real-world environment for students to test vehicles they design and build themselves; with the goal of going the farthest distance using the least amount of energy. The Shell Eco-Marathon inspires young scientists and engineers to think about energy efficiency and offers them a platform to work on energy solutions in a practical manner.
Wheat Ridge High School STEM is once again working towards having a Rover ready to compete in the NASA Human Exploration Rover Challenge in 2018! The competition will be held in Huntsville, Alabama on April 13th and 14th.
They have submitted a model of a NASA Human Powered Rover that folds into a 5' x 5' x 5' space. Drivers must prepare for the physical demands of the race. Peddle Power.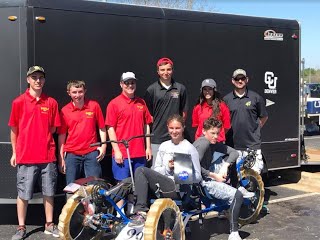 They took second place in the NASA high school competition in 2017.
Talking points:
Wheat Ridge High was contacted by the University of Colorado-Denver to build a joint program.

The challenge was to see if a college level senior design class would work at the high school if they had help from an instructor and support from the college. Permission was granted from the school Principal to put STEM on steroids.
STEM: Science | Technology | Engineering | Math

They started with 16 students and currently there are 80 students in the program.
Eight students were at AAPEX for their presentation at ASA-CARS.
They compete in the Shell Eco-Marathon against other colleges. Keep in mind this is high school STEM.

Competition is for fuel efficiency.
In 25 minutes you need to complete a 6-mile course.

The team has won twice in the last three years.
Carbon fiber is used for the body.
They have many divisions and special work teams that work on the project.

Design
Driver
Machining and metal working
Body, Gear, Electrical and Steering
Marketing to learn the business side

They get funds to make the project viable. $30K to $50K a year

Arduino
Media Department

All public facing on YouTube and Facebook

2017-2018 the vehicle is an urban concept car

You must go through phases to qualify for the Shell Eco Challenge
You get specs from Shell.
This must be a street legal car.

After school and Saturdays are needed to get the project completed.
Wheat Ridge High School Website
Be socially involved and in touch with the show:
Facebook   Twitter   Linked In   Email
---
This episode is brought to you by Federal-Mogul


Motorparts and Garage Gurus. With brands like Moog, Felpro, Wagner Brake, Champion, Sealed Power, FP Diesel and more, they're the parts techs trust.  For serious technical training and support – online, onsite and on-demand – Garage Gurus is everything you need to know. Find out more at fmmotorparts.com  and fmgaragegurus.com