RR 278: Emerging Technology – How Will the Aftermarket Prepare – Service EDU @ AAPEX17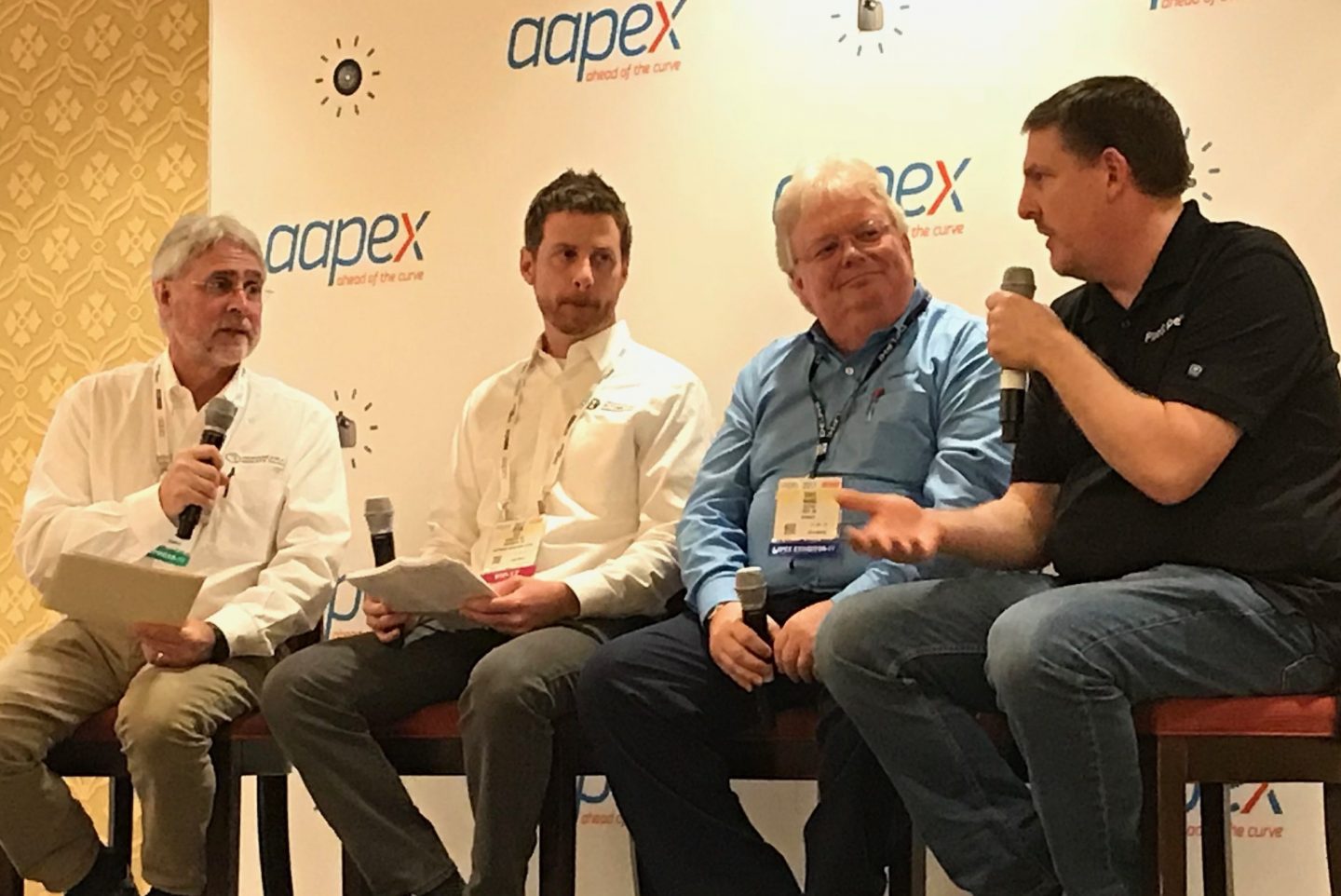 Pictured above Carm Capriotto, Ryan Clo, Dave Hobbs and Matt Fanslow.
Service EDU panel
Ryan Clo is a nineteen-year veteran of the Automotive Service industry. He currently owns two specialized Automotive Service businesses located in Cincinnati, OH. Both businesses have systems and processes in place so that his presence is not required on a daily basis. Ryan's first business, Dubwerx, has a 99% customer satisfaction rate while maintaining profitability and growth.
Ryan currently consults for the Institute of Automotive Business Excellence providing guidance to automotive businesses including on-site evaluations, off-site coaching, business plan development, and one-on-one coaching with owners and staff. He is known as the "Systems and Processes guy." Ryan teaches several business management classes for the Automotive industry.
Ryan is also involved in the growing startup community in Cincinnati, OH meeting with other entrepreneurs regularly to discuss best practices and the future of business. Ryan volunteers his time serving on the editorial board for an industry magazine and two community non-profits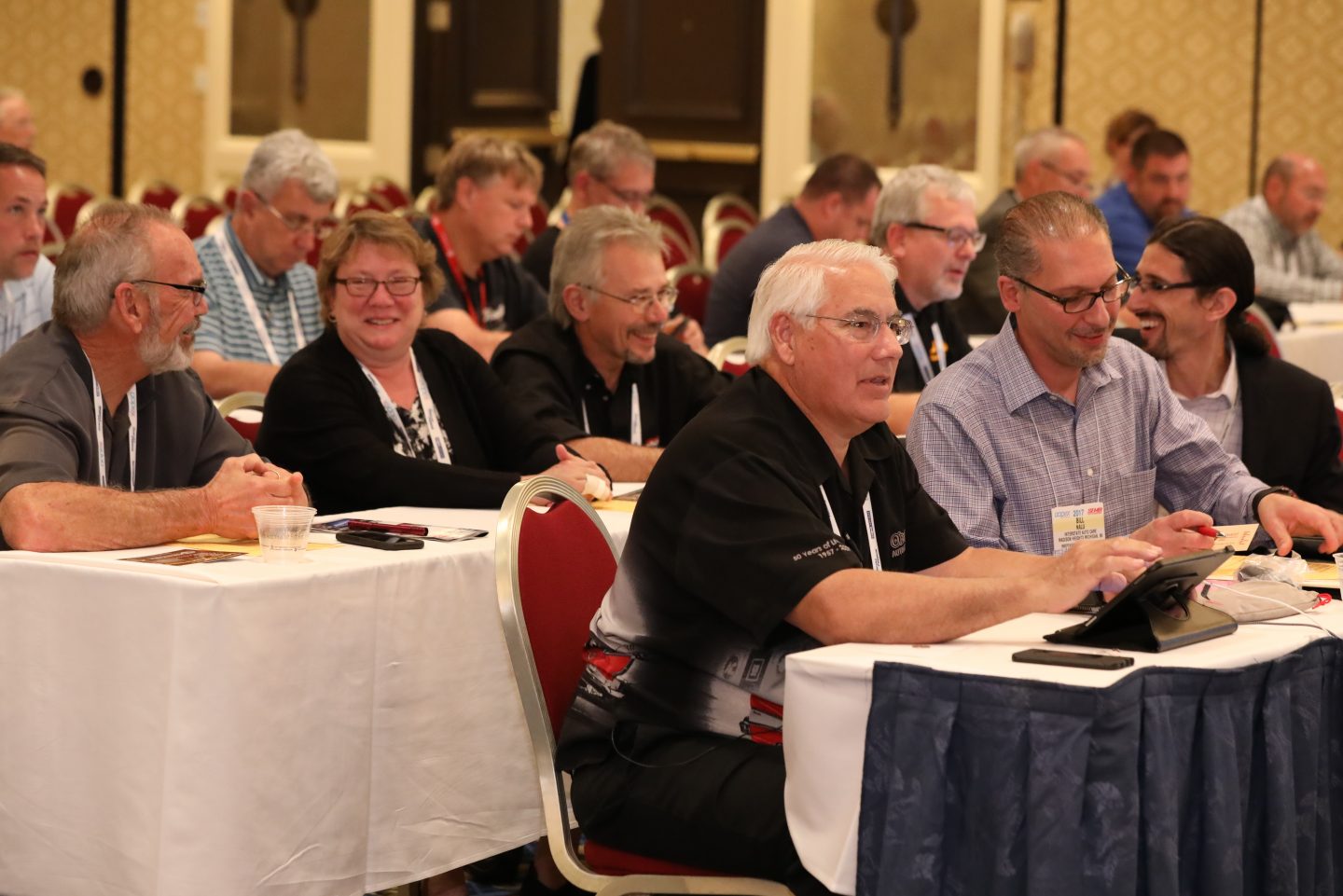 in Cincinnati, OH.
Dave Hobbs – Automotive Training Instructor & Technical Writer
Dave Hobbs' automotive service experience spans 40 plus years in the industry, starting out as a technician and then as a service manager working in his family's repair shop (Hobbs Auto Electric) in Kokomo, Indiana.  After leaving Hobbs Auto Electric, Dave began working as a hotline advisor and field engineer at GM's Delco Electronics.  Those roles eventually led to becoming an electronics systems instructor for thousands of Delco Electronics / Delphi engineers throughout North American and Asia.
Dave Hobbs is currently the lead technical trainer and course developer for Delphi Product and Service Solutions.  In addition, he serves part-time as a contributor to Motor Age Magazine and as a field correspondent for MACS Worldwide (Mobile AC Society).
Matt Fanslow is the diagnostic tech/shop manager for Riverside Automotive in Red Wing, MN. His primary responsibilities are to diagnose driveability and electrical/electronic issues, and perform most all programming, coding, initializing, adaptions, etc. Basically, if it needs to be figured out or has wires, it goes to Matt. He's been a tech since 1996. Matt is also a subject matter expert for ASE and a trainer.
Matt has participated on 18 ASE technical committees for the ASE Practice Test, A6, A7, A8, and L1 tests. He's also done case studies for Standard Motor Products.  Matt teaches for PICO.
You would have found Matt here at AAPEX in the Pico Technology booth as well as presenting at the AAPEX/AVI Mobility Park for Pico on using the relative compression test with a Pico Scope.
Matt also does instructor lead training for Pico Technology, AES wave and ASA Midwest (Vision).  The Pico Technology gigs have him over the country, Canada, and Puerto Rico.
Talking Points:
How the work we do will change in the next 10 years.
Is AC Just an Abbreviation for Air Conditioning?
Will shops will need, perhaps, a dedicated technician, specialty tools, calibration equipment to properly compete and repair our future cars?
What is the role of the owner as business models transform and becoming the CEO of your business is the buzz in management circles?

You need to be an analyst in your business.

Success in diagnostics often moves beyond the trouble code flowcharts by knowing how something works and why it failed. Why is this important?
Other industries are after our people, looking for their skillsets and often offering more in terms of salary and benefits. What can we do to slow that trend?

We must value ourselves.
Job satisfaction must be addressed.

How will the independent aftermarket shop, leverage emerging technology to add more value and compete against dealers and big-box stores?
Burn Out from owners and technicians is a fact of life. Any ideas on how to prevent it?
Will emerging technology thin the number of shops or will there be ways to keep just competent enough to squeak by?
Where is our training going to come from? Will training methods change? Will be going to OEM training?
Will Specialization be a big wave of the next decade?
How do we seed our industry with the special talent we will need to further the aftermarket and service the needs of our customers well into the future?
Be socially involved and in touch with the show:
Facebook   Twitter   Linked In   Email
---
This episode is brought to you by Federal-Mogul


Motorparts and Garage Gurus. With brands like Moog, Felpro, Wagner Brake, Champion, Sealed Power, FP Diesel and more, they're the parts techs trust.  For serious technical training and support – online, onsite and on-demand – Garage Gurus is everything you need to know. Find out more at fmmotorparts.com  and fmgaragegurus.com