RR 285: Ryan Blair – Blair Automotive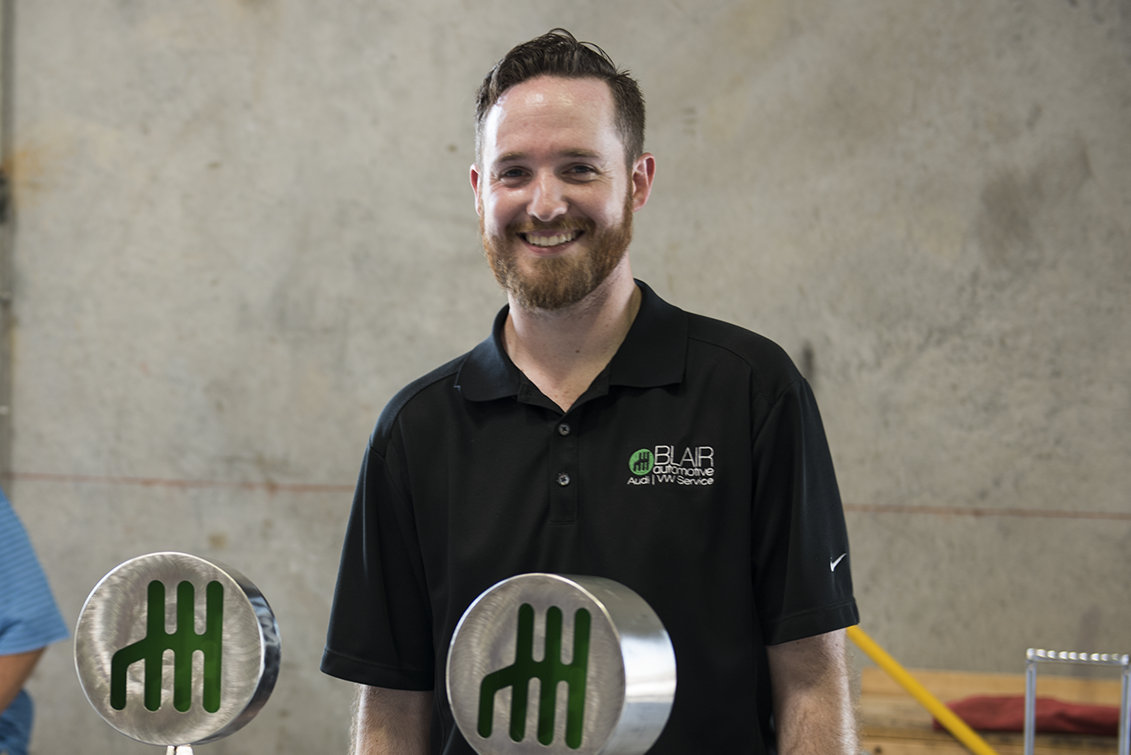 Ryan Blair is the owner of Blair Automotive and a partner in BMP Tuning in Dallas Texas. Blair Automotive is a 20,000 square foot, state of the art, Audi and VW service and performance facility.
BMP Tuning is a leading nationwide European aftermarket parts distribution business and E-commerce platform.
Ryan has 8 years of dealership experience as a Master Guild Audi Technician. He won the Audi Twin Cup National Technician challenge.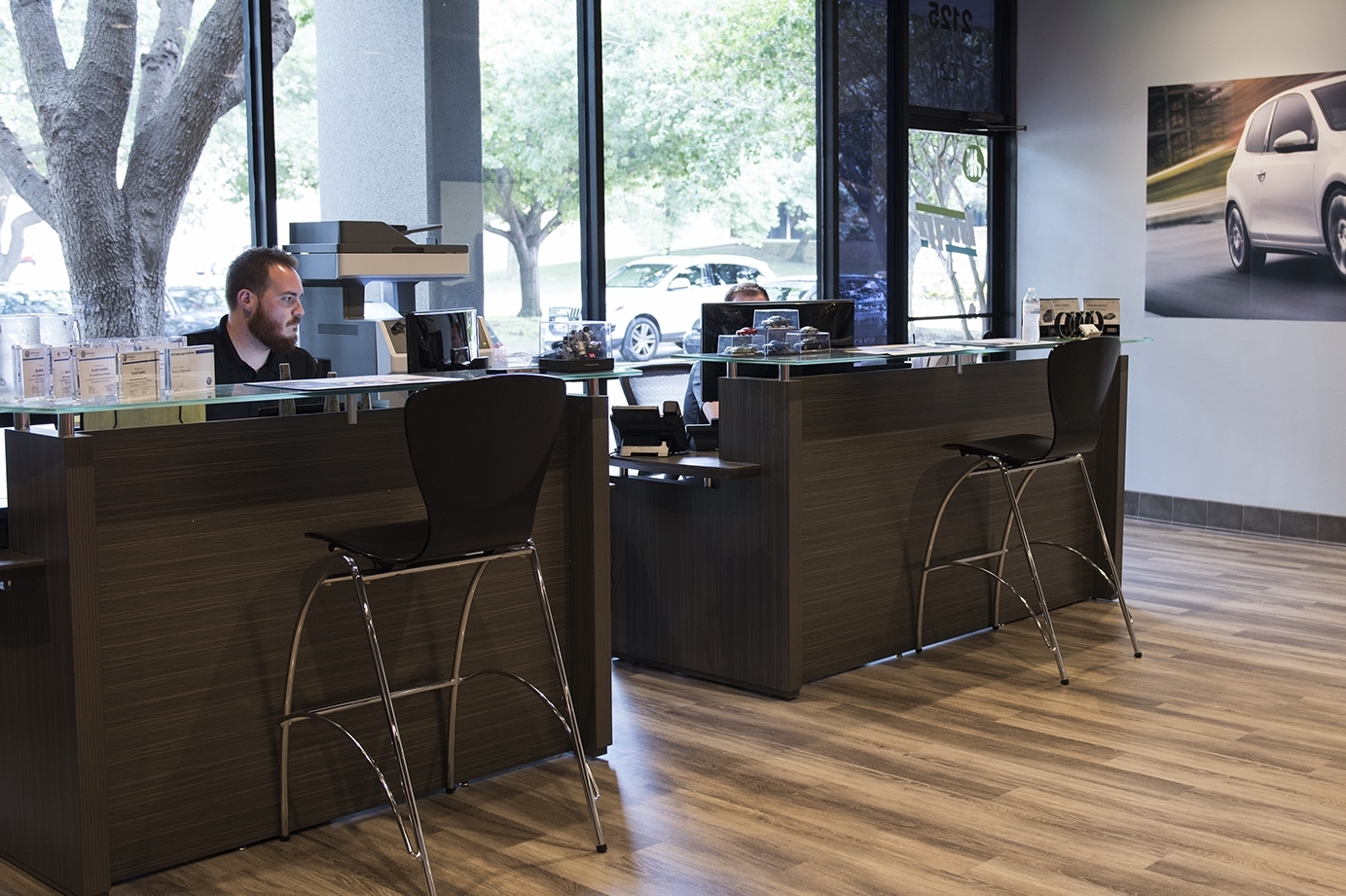 Ryan has taken the amenities, employees, and equipment from the dealership and made them available in an independent environment.
Ryan attended the Universal Technical Institute in Houston, Texas where he would graduate as one of the most decorated students the school had ever seen. With perfect attendance, Student of the Course, and the coveted Valedictorian award being among the many recognitions.
Audi took an interest in Ryan and offered him a full scholarship to train at their hot weather testing facilities in Avondale Arizona. Ryan continued to impress as he graduated at the top of his Audi Academy class and began his career as a technician at Boardwalk Audi in Plano in 2007.
Ryan became one of the youngest Master technicians in the industry by 2010 and was a top 20 finalist in the 2011 nationwide Audi Twin Cup technician challenge. Ryan developed efficiency techniques that allowed him to be the first technician to flag over 450 hours a month for an entire year, making him one of the most productive technicians in the Industry. Production is only a part of the equation and quality was what set Ryan apart as he maintained an almost perfect Customer Satisfaction Rating of 99%.
In 2012 Ryan returned to the Twin Cup Challenge Finals and this time became national champion. Ryan was the number one ranked technician in the entire Southern Region and top five in the nation. Also in 2012, Ryan achieved the highest possible rank as he received his Master Guild certification under the new grueling Diagnostic Technician class guidelines.
Combining his production techniques and world-class knowledge of Audi vehicles, Ryan set off in 2014 to provide an uncompromising, singular Audi service for the Dallas area with Blair Automotive. What started as a one bay, one-man operation in 2014 is now a 15 employee, 10 bay operation in their new state of the art facility in Addison Texas.
Talking Points:
He likes to work with impossible goals.
Building a strong business culture starts with 'Why'.
Current customer growth rate 40% in new facility since July 2017. They've created a dream shop.

Referral is #1 reason for growth.
The location has helped and is more convenient for his customers.

There are 50,000 potential customers within a 10 miles radius of this facility.

Reputation, quality of work and great reviews.
He is putting a lot of energy in online presence and social media.

He has stretched his costs beyond the current volume because he is investing in his growth and ability to handle the work.
Complimentary car washes, loaner cars are customer perks with a quality showroom with Netflix and expresso. Waiters grew when the facility was improved.
BMP Tuning is an in-house parts distribution business specializing in BMW, VW, and Audi performance parts. Brian owns a 50% stake in this business.
He's put everything he owns into the business. He is totally leveraged.
He must update his business plan to even consider finding investors.
A business coach was a big move for his business.
He was running on autopilot and need to build policies and procedures on the business and created ownership among his team.
He is learning from his mistakes; a few big ones each year.
All episodes Ryan is featured, HERE.
Shop Profile

| | |
| --- | --- |
| Number of locations: | 1 |
| Years in industry: | 12 |
| Years business ownership: | 4 |
| Number of technicians: | 5 |
| Number of service advisers: | 2 |
| Number of bays: | 12 |
| Number of lifts: | 10 |
| Days open: | Mon – Sat |
| Annual estimated volume: | $2M |
| Labor Rate: | $130 |
| Effective Labor Rate: | $110 |
| ARO: | $850 |
| Average Car Count: | 65/week |
| Gross Profit Margin: | 45% |
| Percent Repair vs Maintenance vs Other: | 33% – 33% – 34% |
| Technician training hours per year: | 20 |
| Service adviser training hours per year: | 40 |
| Specialty: | Performance and aftermarket parts sales – BMP Tuning |
| Specialization: | Audi and VW |
| Other Certifications: | Master Guild Audi Technician |
| SMS: | Shopboss Pro |
| Paperless: | No |
| DVI: | Working on it |
| Website provider: | Kukui |
| Primary supplier: | World Pac |
| Performing hybrid repairs: | Yes |
| Business Coach: | Elite Worldwide |
| Biggest challenges: | Marketing |

Be socially involved and in touch with the show:
Facebook   Twitter   Linked In   Email    Events    Speaking
This episode is brought to you by Federal-Mogul

Motorparts and Garage Gurus. With brands like Moog, Felpro, Wagner Brake, Champion, Sealed Power, FP Diesel and more, they're the parts techs trust.  For serious technical training and support – online, onsite and on-demand – Garage Gurus is everything you need to know. Find out more at fmmotorparts.com  and fmgaragegurus.com
---