RR 290: Al Haberstroh and Robert Cannon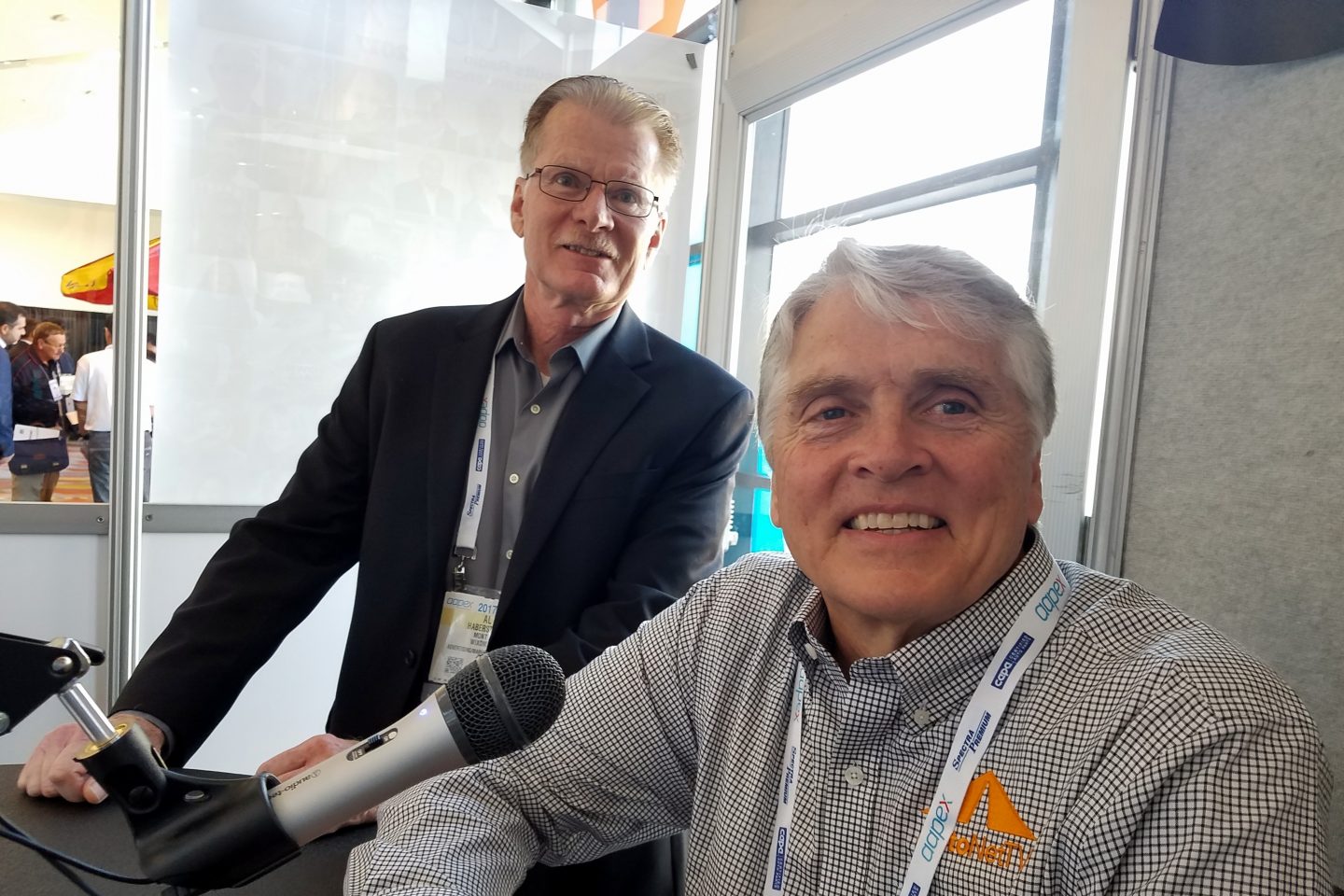 Marketing to the ultimate customer. The power of video and the zero moment of truth.
Al Haberstroh (above left), a partner and Chief Strategy Officer at MontAd Media, a data marketing company serving the auto aftermarket and Robert Cannon, Chairman and CEO of AutoNetTV, discuss building confidence and awareness in your cusotmers relationship.
These two companies have formed a strategic partnership to provide innovative content and marketing services to the aftermarket. They believe, "Macro trends like price transparency and more educated consumers are compelling smart manufacturers to connect with repair shops and consumers in creative ways.
This conversation is going to light you up if you are into branding, marketing and the buying moment of truth. Al and Robert have a handle on the 'e' buying experience and look to work with the aftermarket to nurture a knowledgeable and brand conscious customer to the service professional.
Al Haberstroh Bio:
Al Haberstroh is a partner and Chief Strategy Officer at MontAd Media, a data marketing company serving the auto aftermarket. He has over 25 years experience driving business for companies in the retail, manufacturing, and service industries.
In his career, Al has developed numerous innovative, revenue-driving solutions for marketers of all sizes.  He was an early adopter of content and database marketing and was instrumental in the development of two new proprietary marketing tools for the aftermarket; Shop Reach 360 and Audience ID.
MontAd Media is the agency for the successful Know Your Parts Campaign developed for the AASA.  Al and his team developed and manage the Know Your Parts website, http://www.knowyourparts.com/ which gets around 150,000 visits a month from repair professionals and high-value DIY consumers.
Al is a frequent speaker and presenter at marketing and aftermarket events and is a former President of The Automotive Communications Council.   MontAD Website.
Robert Cannon is Chairman / CEO of AutoNet TV
Robert truly enjoys the relationships he's built with employees and customers of AutoNetTV. He knows that AutoNetTV can make a difference in the lives of his customers through their unforgettable and easy-to-use products. He and his wife have eight children and eleven grandchildren. When they are around, he likes to watch and listen to the wonderful and funny things they say and do. Being with his family is the best of life.   AutoNet TV Website.
Talking Points:
Connect video's that sell to people who buy.
A basic tenant of marketing: Find people who care about what you sell and communicate to them.

Data marketing tools help you find these people that have a brand preference.

An ebook from Google: The Zero Moment of Truth.

The point at which someone makes a decision to buy.

Millennials are the largest consumer and workgroup in the country.

They grew up with a computer.

Video content is increasing 100% per year.

Video search grows exponentially.

Aftermarket marketing has changed.
With the empowered consumer, it isn't about the product it is about the brand.
Not all customers are alike. Haberstroh believes that consumers do care about the brand.
When a millennial comes in they have more information about product and brand than any other generation.
The manufacturer needs to create value for their brand to the final consumer and to the shop owner.
There are 5,000 pieces or data points that describe you.
Let the video show the benefits and value of the brand.
The consumer cares only when there is something wrong with their vehicle.
You need to send a video out to consumers based on the necessary work that is pending or coming up.

Helps people prepare and/or budget.

The consumer is the ultimate customer. Am I buying something good?
The company (brand) that reaches out to the consumer will be a winner in market share. Good marketing is about growing share. Marketing is also education.
Marketing 101: Find the people who care.
The shop needs the content from their supplier brands.
First call relationships will dictate brand, BUT don't let a consumer preference lose the sale. Buy the requested brand from the source that sells it.
You must have a way to explain and show (video) the type of work that will be done to your customer's
As consumers research more and more you must be there and be part of the conversation.
Be socially involved and in touch with the show:
Facebook   Twitter   Linked In   Email    Events    Speaking
This episode is brought to you by Federal-Mogul

Motorparts and Garage Gurus. With brands like Moog, Felpro, Wagner Brake, Champion, Sealed Power, FP Diesel and more, they're the parts techs trust.  For serious technical training and support – online, onsite and on-demand – Garage Gurus is everything you need to know. Find out more at fmmotorparts.com  and fmgaragegurus.com
---
Download the Remarkable Results Radio listening APP for your smart device: