RR 291: Bambi Crozier from Car Clinic and ASOG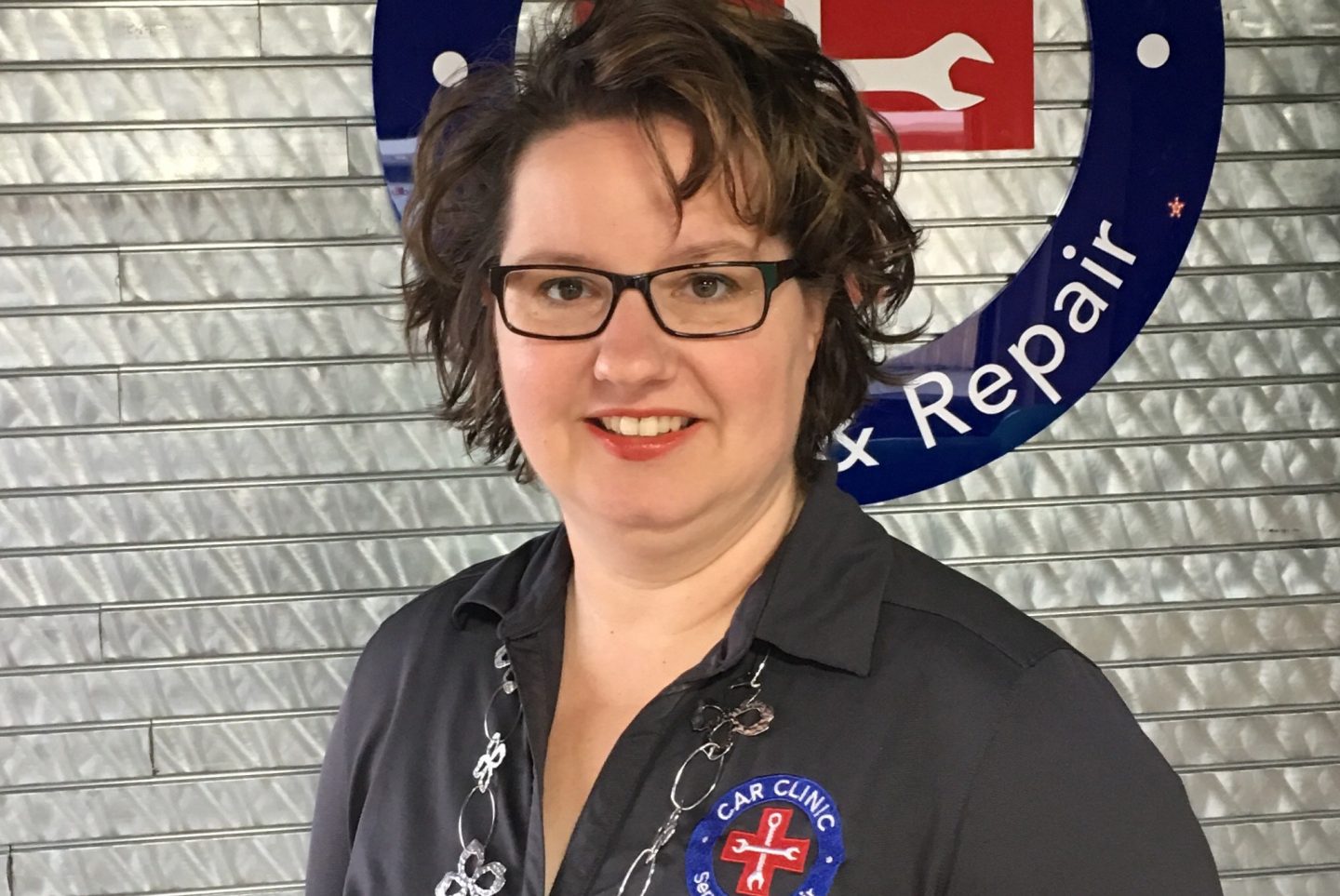 Bambi Crozier, wife and co-owner with Neil Crozier, of Car Clinic in Lowell, AR (Northwest Arkansas), has a passion for the hardworking shop owner. Her vision to Change the Face of Automotive Care motivates and inspires every aspect of her daily operation. She entered the industry in 2012 as an entrepreneur shortly after moving back to Arkansas. She spent more than 11 years at AT&T in client relation roles and has a talent for looking at her business and the auto industry through the lens of a client. She moderates an online Facebook group called "Auto Shop Owners Group" and envisions a unified independent aftermarket auto shop owners association that focuses on three things:
Improving the customer's overall perception of the automotive industry.
Providing peer-based support for shop owners.
Protecting independent shop owners in the marketplace.
She would welcome you to join the Auto Shop Owners Group (ASOG) and lend a helping hand to those you can mentor while accepting a helping hand from those that can mentor you!
Talking Points:
Her Vision is to Change the Face of Automotive.

Walking into an auto repair shop was overwhelming to Bambi — for lack of knowledge, lack of understanding — you just have to TRUST what they are telling you and she didn't know them… or like them…. or trust them! So when she and Neil set out to open their own shop she wanted to change that perception.
She believes that the god given talent of mechanics and technicians are not appreciated by the public. They are humble and would give you the shirt off their back; always willing to help and are kind and generous.
The media has created a negative connotation of the 'mechanic' or the automotive service business. Rip-off artists. We've gotten a bad rap.

She understands what she needs to do to change the perception of the industry.

It started with asking questions of the customer to really discover their vehicle needs.

Technicians are car doctors.
Her customers love the down and dirty truth about their vehicle needs.
The value in every client is in the lifetime relationship.
Work-Life Balance with four children is a challenge, that they have learned to deal with.

They have learned to leave work at the door.

Shop owners must deliver value to their customer which in turn drives loyalty and profits.

Never discount your value, no matter your education level in school. Techs and owners do have an important education in the day to day learning and discovery. Get paid for what you know, your skills, your school of wisdom and hard knocks.

Change is happening, but slowly.

We can be stubborn. Don't get in the way of change.
We don't know what we don't know. (We need help seeing around the next corner)
Fearful of competition. False. (It is always internal)
Scarcity mindset. False. (Enough for everyone)

You must understand your P & L and learn what you do and how it affects the numbers.
She is working on staffing and in 2018 improving their culture. They want balance and fun in their work environment.
The Crozier's would have hired a coach when they started the business.
Bambi's passion is to give back to the aftermarket. She wants to leave the industry in a better place at the end of each day. She has a passion to help people.
She is a detailed person who needs to know the why behind everything she does.
Shop Profile

| | |
| --- | --- |
| Number of locations: | 1 |
| Total square feet of all facilities: | 8,800 |
| Years in industry: | 6 |
| Years business ownership: | 6 |
| Number of technicians: | 3 |
| Number of service advisers: | 1 |
| Number of lifts: | 8 |
| Number of bays: | 9 |
| Days open: | Mon – Fri |
| Annual estimated volume: | $1M |
| Labor rate: | 104.95 – 129.67 |
| Mission Statement: | To Change the Face of Automotive |
Be socially involved and in touch with the show:
Facebook   Twitter   Linked In   Email    Events    Speaking
This episode is brought to you by Federal-Mogul

Motorparts and Garage Gurus. With brands like Moog, Felpro, Wagner Brake, Champion, Sealed Power, FP Diesel and more, they're the parts techs trust.  For serious technical training and support – online, onsite and on-demand – Garage Gurus is everything you need to know. Find out more at fmmotorparts.com  and fmgaragegurus.com
---
Download the Remarkable Results Radio listening APP for your smart device: