RR 305: Derek Kaufman – Joran Thompson – Living in a APP World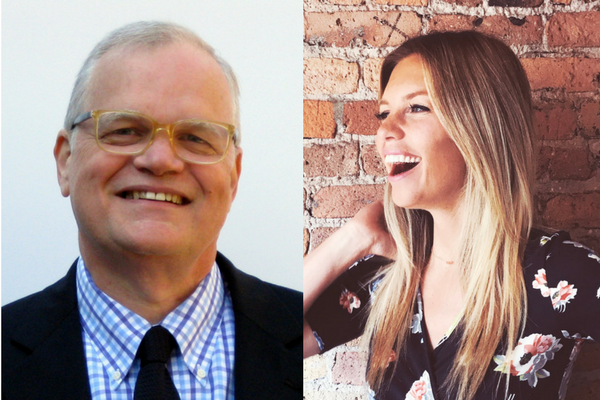 Chicago. No Car. No Problem.
Joran Thompson lives in Chicago and hasn't owned a car for years. She does fine commuting to work, buying fresh groceries and dry goods. Her dry cleaning gets done, perfectly and on-time, and her latest IKEA purchase gets constructed. When she needs medicine, pizza or to wait in a line for a restaurant on a Saturday Night she just uses her smartphone. There's an APP for all of her needs.
The story for aftermarket professionals is that all the miles Joran is not driving are being done by the services she contracts. Transportation as a Service will rack up the miles to support all the Joran Thompson's who don't own vehicles. Someone will need to maintain and repair those vehicles. It's time to make those connections.
My Guests:
Joran Thompson is the Director of Business Development at Digital Kitchen. She is responsible for growing client partnerships and marketing the creative experience company, whose clients include HBO, Amazon and Mercedes-Benz Stadium. Prior to this role, Joran served as Director of Marketing and Sales Enablement at CDM Media. She has worked in both corporate and startup environments alongside clients including Nike, Bloomingdales, MillerCoors, Uber and IBM, as well as numerous hospitality groups local to Chicago. A Pennsylvania native, she has a Master of Science in Integrated Marketing Communications and a B.A in Communications from Augustana College. Joran serves on the Make-a-Wish Illinois Associate Board and is a member of She Runs It (formerly Advertising Women of New York).
For 40 years, Derek Kaufman has worked in the Transportation Industry with positions ranging from VP Marketing and Product Planning for Freightliner Trucks, SR VP of Sales, Marketing and Customer Support for Hino Trucks, 

President of Diesel Technology Co, a subsidiary of Penske Corporation, VP of Fixed Operations for Smart USA and CEO of Mission Motors Company.
Derek is also an entrepreneur. He founded C3 Network, LLC in 1997 to help clients launch new products in the transportation industry.
Today, Derek is a Managing Partner at Schwartz Advisors, LLC doing Mergers & Acquisition support and company growth work in the auto and heavy-duty aftermarket. He continues his role as President of C3 Network.
Derek serves on the boards of several companies and is a regular conference speaker at auto aftermarket and trucking conferences.
Talking Points:
Challenges for parking in the city of Chicago.
Lots of tickets. Expensive to park.
Uber was her form of transportation.
She will walk to work in the summer and take the buss.
Wintertime she'll take an Uber. You can split the fare with co-workers.
Her husband has a work car but she could not ride in it at the beginning because she wasn't on his insurance.
Joran keeps a delivery folder on her smart phone full of APPs:

Her favorite. Grocery store delivered.

Instacart will deliver groceries within two hours.

For drugstore needs. They'll almost deliver anything.
Task Rabbit. They'll put up IKEA furniture. They'll stand in line at a restaurant for you. They'll go buy a gift for you.
Amazon Fresh. They are still getting their footing.
Amazon Prime is their primary.
Dry cleaning. DRYV. A game changer. They show up when you want and will deliver when ever you want.
Grubhub is good for food.
Peapod is also good for food.

The neighborhood is full of shops and you don't have to go far to find all you need.
Be socially involved and in touch with the show:
Facebook   Twitter   Linked In   Email    Events    Speaking
This episode is brought to you by Federal-Mogul

Motorparts and Garage Gurus. With brands like Moog, Felpro, Wagner Brake, Champion, Sealed Power, FP Diesel and more, they're the parts techs trust.  For serious technical training and support – online, onsite and on-demand – Garage Gurus is everything you need to know. Find out more at fmmotorparts.com  and fmgaragegurus.com
---
Download the Remarkable Results Radio listening APP for your smart device: