RR 397: Acquisition Integration – A Look Inside a New Location Transition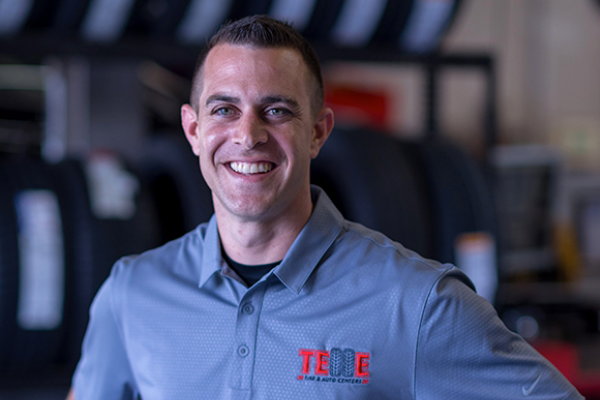 Mike Allen has been with Telle Tire since 2017. He got his start in 1999, cleaning floors and pumping gas at 15 years old, eventually working up to replacing tires, changing oil and operating a shuttle van. Now, as a manager, he absolutely loves customer interaction and providing excellent service. At home he enjoys working around the house, riding his bike or spending time outdoors with his wife, Angie and two daughters Kaylee and Courtney.
Key Talking Points:
Industry veteran now GM of two locations of Telle Tire and has been involved in a recent acquisition.

Telle Tire continues to grow.

Growth presents issues:

Finding good help

Integrating new staff if acquisition vs a brownfield.

There is always a transition time.

Every transition is different.

Customer interaction is important but he also has to help integrate vendors and team members.

How Mike helps his team with change:

Make feel as comfortable as possible. A new team will be uneasy.

Be honest.

Don't immediately make huge changes.

They try to find locations that fit their growth strategy.

Some locations will not be successful, according to the company, right away.

They will meet with the acquiring team 3 or 4 days previous to the deal.

Some sellers do not do a good job of passing the torch.

Pay and benefits are covered right up front. They want to make this the least of their concerns.

401K, Health, Dental, Trips, Good Vacation Time, great commission plans, Free Flights after 7 years.

They want to have a compensation plan that makes it attractive to work there.

You learn with each acquisition

Sometimes there are tough decisions that have to be made especially if the location was under financial stress. Things will change.

Challenges of re-branding

Many acquisitions have been in business for many years and it can be a struggle to re-brand or the best thing to do. Especially if the former owner was a pivotal lead in the business.

Some stores get a make-over right-away and some will wait depending on the acceptance of the customer.

As a consolidator in the industry, it happens either looking for locations more than people are calling them to be considered for acquisition.

Looking for locations with a good reputation and good reviews.

They do a great job reaching out to customers in the market about what they are doing immediately with the acquisition.

Having patience whether buying or selling is very important.

What makes Telle tire unique,

Sharp sales lobby

Loaner cars

Shuttle service

A kiosk centers to look at the company website.

Cold water

Fresh fruit
Resources:
Thanks to Mike Allen for his contribution to the aftermarket's premier podcast.
Link to the 'BOOKS' page highlighting all books discussed in the podcast library HERE. Leaders are readers.
Leave me an honest review on iTunes. Your ratings and reviews really help and I read each one of them.


Be socially involved and in touch with the show:
Facebook   Twitter   Linked In   Email    Events    Speaking
---
The auto care industry is revving up.  New technologies are changing cars and the way people use them. To stay in the driver's seat of all these advancements, you need to take charge of your learning, your business and your legacy. That's where the 2020 NAPA 

EXPO comes in. With help from industry experts and the best suppliers and manufacturers, the 2020 NAPA EXPO will provide the innovations and answers you need to charge forward into the future.
This is your chance to: network with experts in the industry, discover the latest innovations that will help you stay market competitive, and learn more about the new products, services and equipment you'll soon be using every day.
Join us in Las Vegas, April 6-9, 2020!  Contact your NAPA AUTO PARTS store today to reserve your package for this can't miss event. Enrollment is going on now.
To learn more about NAPA AutoCare and the benefits of being part of the NAPA family, visit www.NAPAAutoCare.com.
---
Subscribe to a mobile listening app HERE.