RR 416: Preparing Your Shop For Tomorrows Technicians – How To Attract and Retain Your Team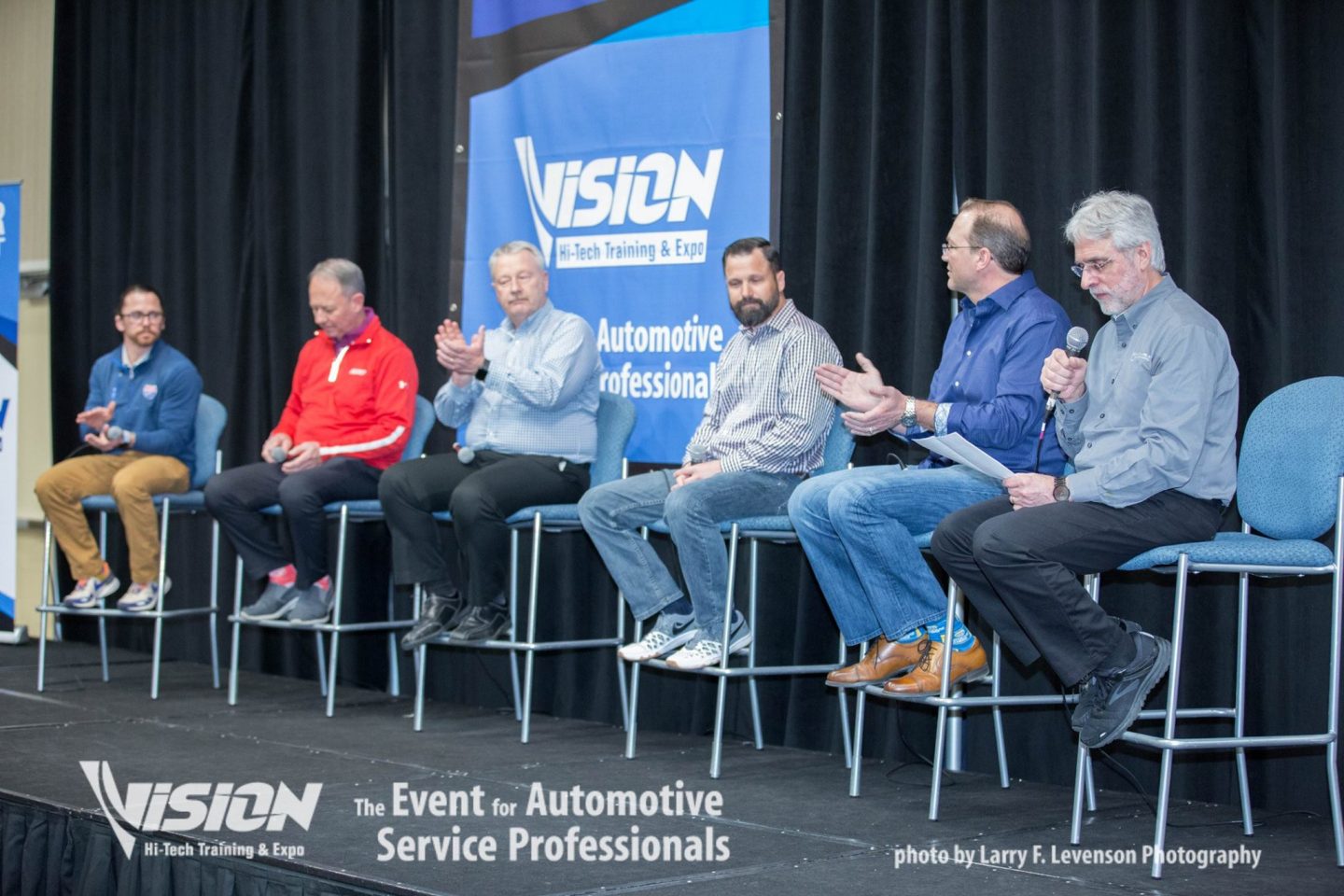 In the photo above left to right: Tyler Hubbard, Chris Chesney, Greg Buckley, Aaron Stokes, Brian Bates, Carm Capriotto
THE PANEL:
Aaron Stokes
Aaron Stokes is the owner of Auto Fix & Euro Fix, a 6 store chain in the Nashville Tennessee area. He is also the founder of Shop Fix Academy. He has a passion for helping shop owners succeed & his goal is to stop the average small businesses in America from destroying the hard-working small families in America.
The industry needs to stop eating our young. We need to provide grace to our people when they make a mistake. We all did it and survived. It is a cost of doing business. Accept it.
Be willing to go through an expensive period.
Use a foreman model to compensate for diagnostics & reward older techs.
Stop labeling millennials. They will look up to you and copy you. Careful.
They do not want to be labeled.
When you hang out with them compliment then on their vibrancy, youth and energy.
A technician must treat their body right. What they eat, the exercise they get and if they smoke. They need to take better care of themselves.Grow in your ability to think. Become a shop foreman. Teach the young techs.
Stop making the trade sound bad by saying 'You don't want to be a technician.'
Give honor to the job of a technician.
Tyler Hubbard
Tyler began working for I-70 Auto Service in August of 2009 where he found his passion for the automotive industry. He is an ASE certified service adviser and an AAM accredited automotive manager. Currently, as a third-generation owner, Tyler is focused on ways to continue to improve and challenge our industry. During Tyler's collegiate career, I was a 2 time all-American and national champion in wrestling. During my Senior season, I lead our team to a team national championship.
Mentor Young TechniciansTyler wants to see his people succeed in life.
He knows what each of his people's life goals are and is working to help them meet them.
Career Path for employees.
Unique Retention Methods.
Make out companies exciting to work for.
We must provide benefits like a boot allowance, retirement, health care, dental options and more. Work these programs into your budget. Most of the times you can afford these programs.
Greg Buckley
Greg Buckley is the CEO of Buckley's Personalized Auto Care in Wilmington, DE. He's a member of ASA, a member of the Delaware Automotive Service Professionals, past member of the NAPA advisory board council, is vice-president of NAPA business development group.
Not the only trade or profession that is having an issue with training.
No board members on our associations from education
We need a new religion.Look at other industries and find out what we can do to support them.
Learn what other industries are doing that will work for you.
Chris Cheney
Sr. Director, Customer Training at the Carquest Technical Institute
Orientation is not Onboarding!
Planning for growth/expansion includes your team
A structured career pathway for all positions
A well defined and promoted advancement process
ALL tools and equipment provided by the shop
Establish a mentorship program for life.
Our negative attitude over our jobs and careers is killing the industry.We are an important part of the economy in supporting safe and reliable transportation for the motoring public and beyond.
Brian Bates
Brian Bates, AAM is the owner of three Eagle Automotive in the Southwest Denver area and began his career in 1996 working as a technician in a dealership. Brian is an ASE L1 Master Technician. Brian earned BA Degree in Business Management in 2000, and bought his 1st shop in 2004.
Last year, Eagle Automotive earned Napa's national Autocare of the Year award as well as one of the top 10 AAA shops in Colorado.
Company purpose, vision, values, and operating principles are critical for retention and attraction
Understanding basic human motivation is important. Maslow and Herzberg assert fundamental principles in this space.
Career pathing, professional development investment, and a focus on growth is a huge factor for attraction and retention.
A quality culture inside your company is talked about in the technician network.
Know your team members goals and help them reach their goals both business and personal. It is a very noble purpose. Your people need to know that they are working hard to reach their goals and make the company stronger.
This panel agrees that buying tools for your technicians, especially your entry level, is a must.
Working with your tool supplier when you buy cash will get you a big value.
Techs can no longer deduct their tool purchases on their taxes. This is a change in the 2019 tax law change.
Resources:
Thanks to Tyler Hubbard, Chris Chesney, Greg Buckley, Aaron Stokes and Brian Bates for their contribution to the aftermarket's premier podcast.
Link to the 'BOOKS' page highlighting all books discussed in the podcast library HERE. Leaders are readers.
Leave me an honest review on iTunes. Your ratings and reviews really help and I read each one of them.


Be socially involved and in touch with the show:
Facebook Twitter Linked In Email Events Speaking
Subscribe to a mobile listening app HERE.

This episode is brought to you by AAPEX, the Automotive Aftermarket Products Expo. AAPEX represents the $740 billion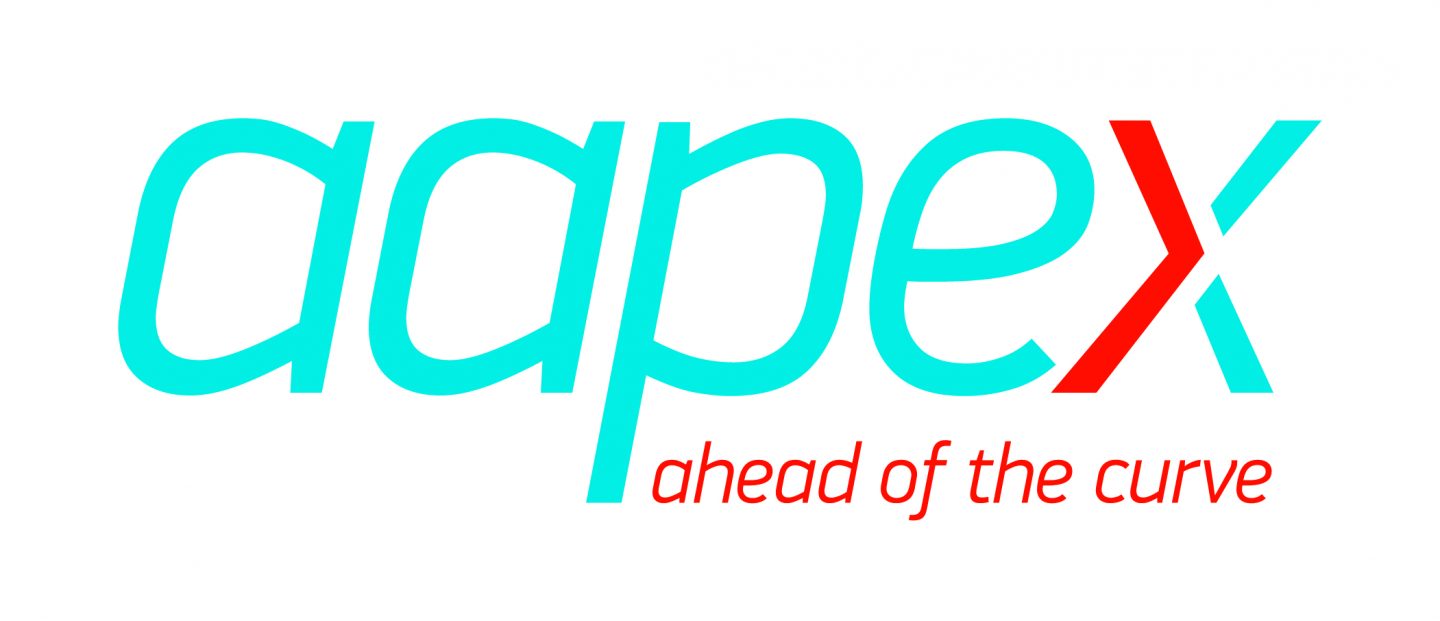 global automotive aftermarket industry and has everything you need to stay ahead of the curve. With 2,500 exhibiting companies, you'll see the latest products, parts, and technologies for your business. The event also offers advanced training for shop owners, technicians, warehouse distributors (WDs) and auto parts retailers, as well as networking opportunities to grow your business. AAPEX 2019 will take place Tuesday, Nov. 5 through Thursday, Nov. 7, at the Sands Expo in Las Vegas. More than 48,000 targeted buyers are expected to attend, and approximately 162,000 automotive aftermarket professionals from 135 countries are projected to be in Las Vegas during AAPEX 2019. For information, visit aapexshow.com
To learn more about NAPA AutoCare and the benefits of being part of the NAPA family, visit www.NAPAAutoCare.com.