ASE ADAS Certification and Other Important News [RR 707]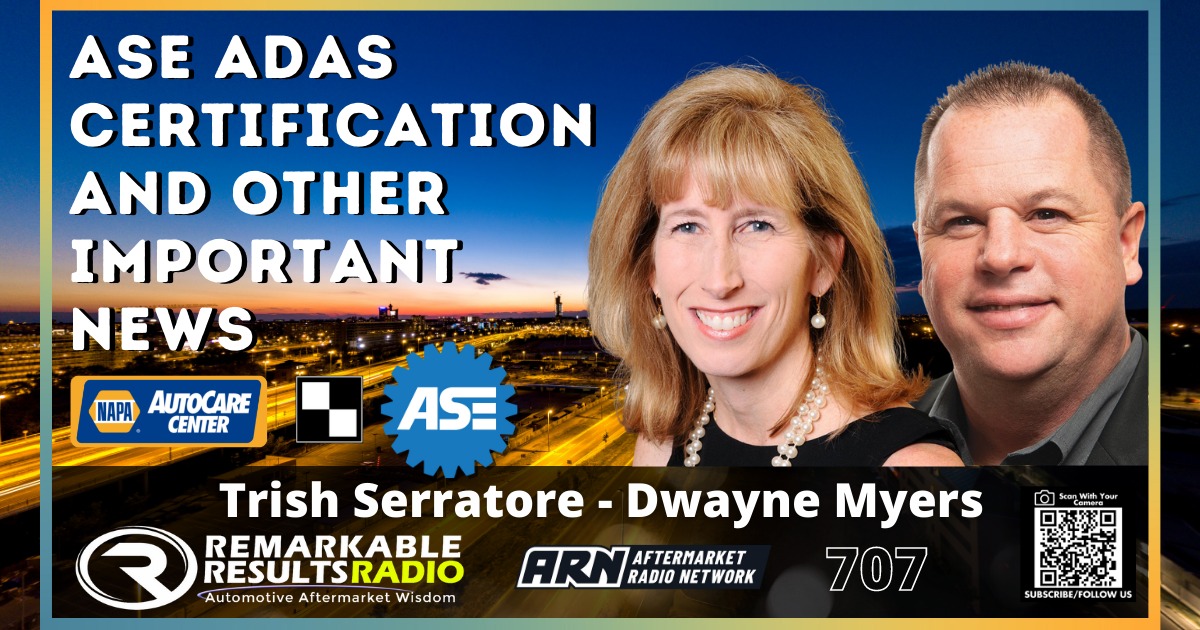 Key Talking Points
ADAS Certification- started 18 months ago. Created calibration test and has a calibration composite vehicle. Launch 2022.

Other tests in the works- electric vehicles

Adopt a School Program- High school is the target students. There are over 1,800 ASE accredited programs around the country. Get the parents on board. 

Field manager network- 15-19 individuals with multiple state territories, introduce businesses to schools and schools to businesses. Former techs/educators full-time employees. ASEeducationfoundation.org at top of the screen look for the find a rep button 

Continue to map out career paths post apprenticeship program- 42% of technicians 2 years later, leave due to lack of the career path

Don't wait until a technician is ready to retire

Myth- it will be too much of a time commitment- most advisory committees meet twice a year
Connect with the show:
Check out today's partner:

Since 1989 TRACS has been the industry's leading shop management system. And in the last 30 years, it's gotten better and better. Today TRACS Enterprise offers even more of the features AutoCare Center owners want—things like a powerful interactive scheduling calendar, faster and streamlined workflow, plus streamlined parts ordering and purchasing options. And there's more—Punch-out to Mitchell ProDemand, mobile VIN capture, and multi-shop capabilities. That means you can count on TRACS Enterprise to help drive your success today and well into the future. Learn more about TRACS Enterprise and the hundreds of other benefits the NAPA family has to offer. Talk with your servicing NAPA store or visit www.NAPAAutoCare.com.
Trish Serratore
 is the Senior Vice President of Communication at ASE. She works closely with all of the organizations within the ASE Industry/Education initiative, which also includes ASE and the Automotive Training Managers Council (ATMC), to help provide the qualified automotive professionals the industry needs today and tomorrow. Links to Trish's episodes 
HERE
Dwayne Myers 
is a partner in Dynamic Automotive in the greater Maryland area. Dwayne invests time in the industry with the Auto Care Association and serves on the education committee with CCPN (Car Care Professional Network). Dwayne was recently honored as one of only 17 outstanding individuals that qualified for the prestigious 2017 World Class Technician Award presented by The Auto Care Association and ASE. He is very passionate about hiring and sustaining a strong and engaged team. Listen to Dwayne's previous episodes 
HERE
.