Creating Powerful Moments [AW 086]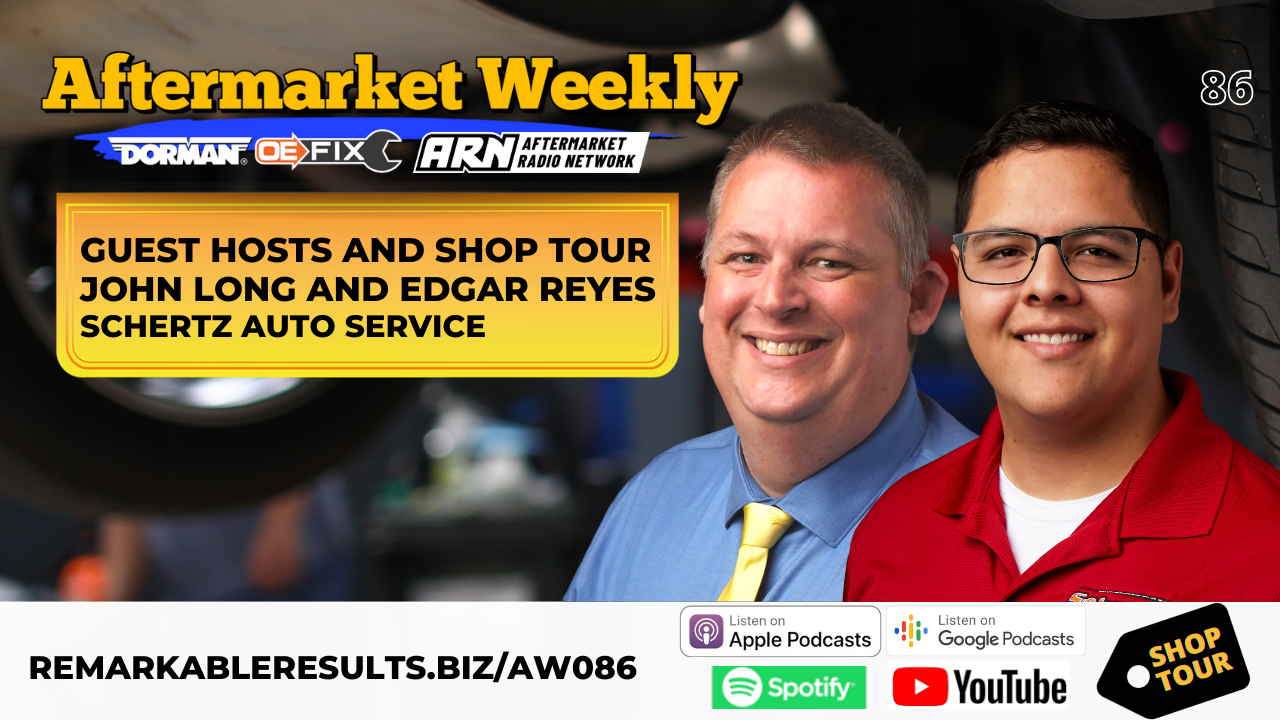 Key Talking Points
"Power of Moments" book – white glove popsicle service at the hotel pool, powerful experience with minimal resources

Creating moments together- birthdays, people remember special moments you create for them

Snacks- hand out snacks for technicians working nonstop

Genuine gestures
Connect with the show:
Check out today's partner:

Dorman gives people greater freedom to fix vehicles by constantly developing new repair solutions that put owners and technicians first. By always innovating, Dorman has led the way in growing the aftermarket. Here you will see a few examples of a Dorman OE Fix. An OE FIX is a Dorman repair solution you can't get from the original equipment manufacturer. It means they found a situation where they believe the OEM wasn't giving repair professionals what they wanted, so we fixed it. Everything Dorman does is centered around providing customer value, both in the quality of products, and the creativity of solutions. Our engineers and designers go out of their way to save repair technicians time and save vehicle owners money. Want to really go under the hood? Take the Dorman Virtual Tour at www.DormanProducts.com/Tour
John Long started to gain more interest in vehicles and just after his 21stbirthday he accepted a position working at National Tire & Battery as a service advisor. He knew nothing about tires or vehicle systems and how they worked, but he learned as much as he could.
In 2005, John and his wife decided it was time for a move. He arrived in San Antonio late on a Friday night after driving 24 hours straight and interviewed with Mark Roberts on Saturday morning. Mark hired John, and for the next several years he helped grow the new mechanical repair shop business. Listen to John's previous episodes HERE.
Edgar Reyes, Service Director, Schertz Auto Service, Schertz, TX.  Listen to Edgar's Previous Episodes HERE