Search results for: "John Long"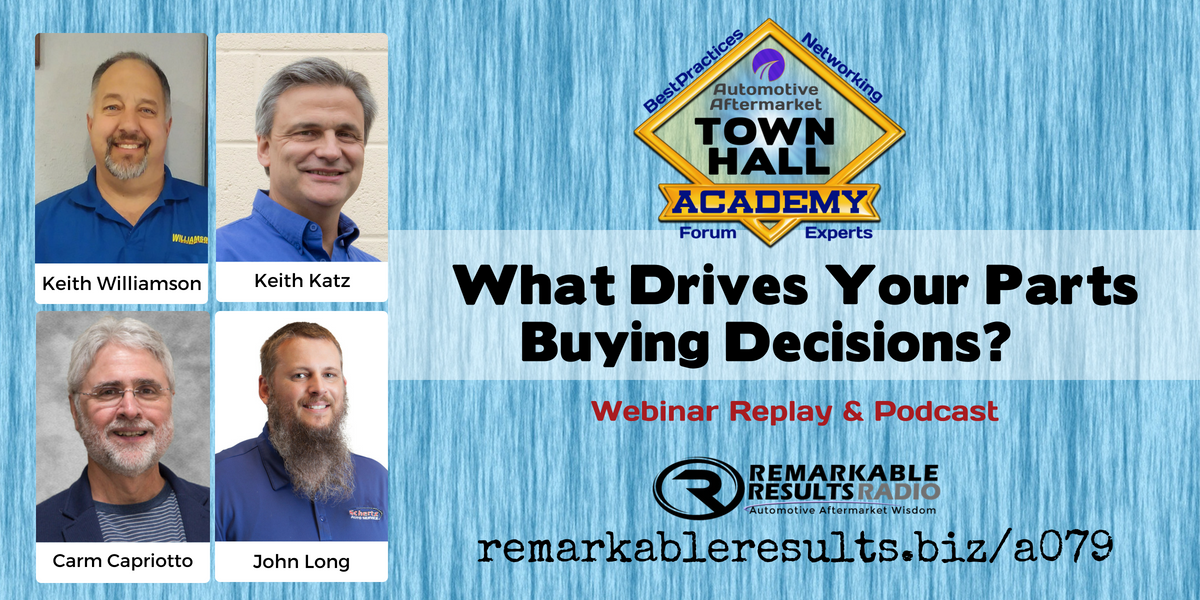 What Drives Your Parts Buying Decision?
This Town Hall Academy summit features Keith Williamson, owner of Williamson's Repair and Tire in Bondurant, IA, John Long partner in Schertz Auto Service in Schertz, TX, and Keith Katz, owner of Quality Service Center in York, PA.
The panel covers part quality, service, availability, training, price, and warranty. We also get into credits and returns, their salesperson, volume rebates, e-commerce, and labor claims. There is a consensus on the value their supplier brings to their business.
Compare your supplier needs and relationship to what this panel has to say about their parts buying decisions.
Listen and view episode notes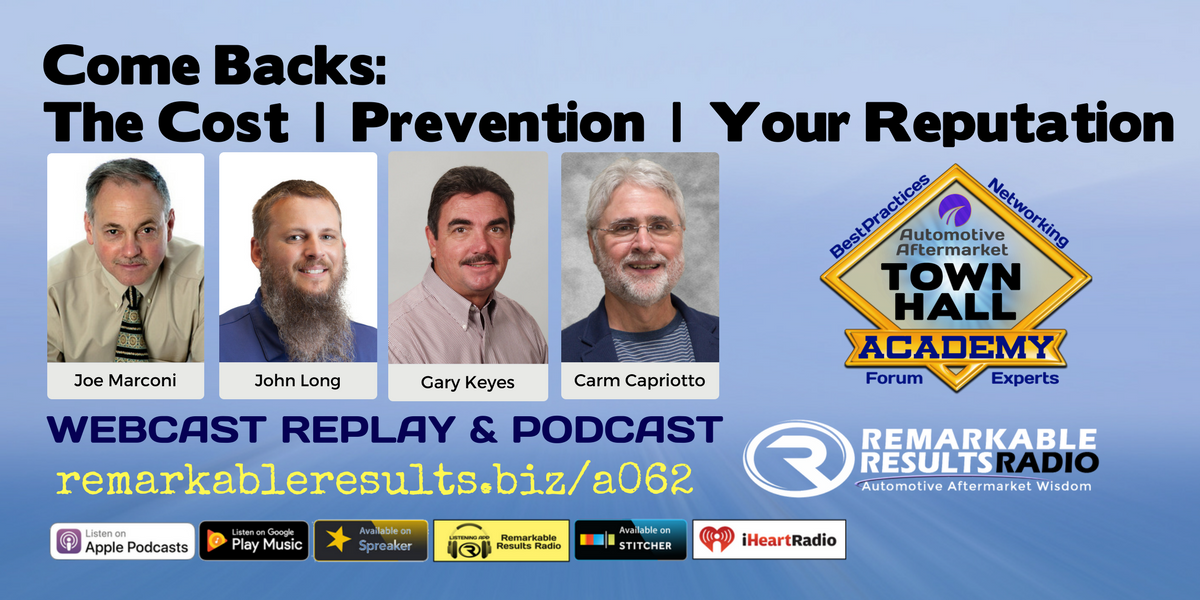 The Dreaded Come Back: The Keys To Prevention.
Comeback prevention starts at the front door. It is all about communication. Writing enough information to the technician the better he/she can handle the diagnosis.
To improve the end product and to reduce comebacks, you must build quality into the repair process. Quality control checklists at the end of the repair can only do so much. Quality, not quota, is the strategy you need to adopt to reduce comebacks. You should always be looking to improve. Your processes will drive a well-managed quality program.
The quality of parts today is in question and you need to pay attention to comebacks so your costs and reputation are managed. Tracking every comeback is a necessity if you are going to reduce your comebacks.
Listen and view episode notes