THA 149: Top Financial Challenges to Overcome – Shop Owner Perspective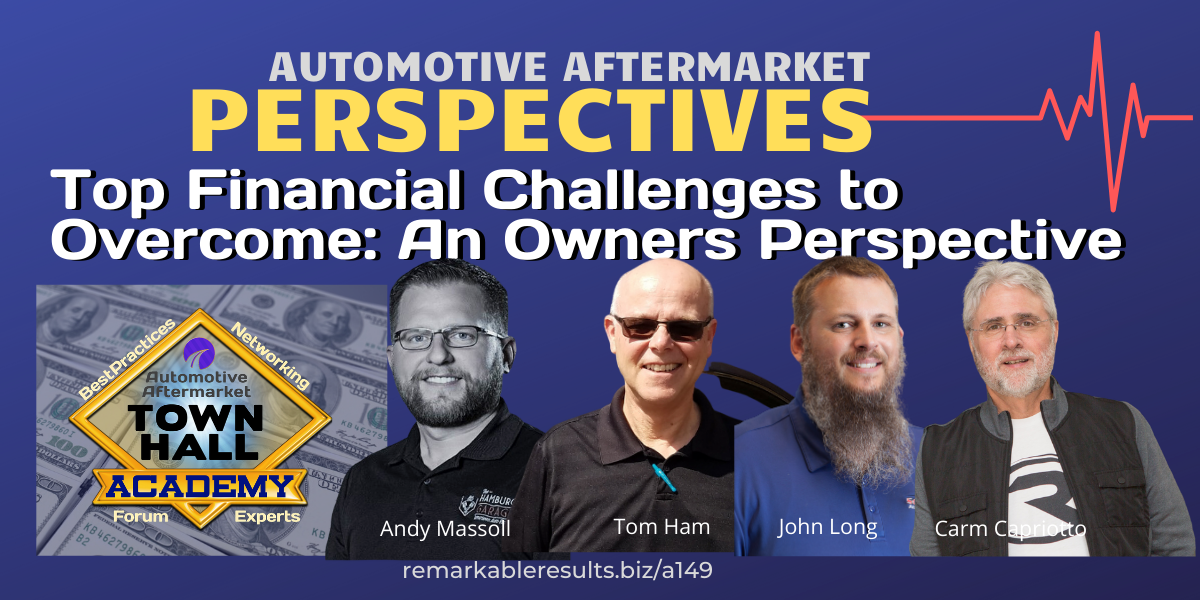 Andy Massoll second-generation owner from Curt's service in Oak Park, Michigan was featured in episode 29. He and his dad Curt build their 15,000 sq ft dream shop in 2012 and you can hear about all the Green Capabilities of his shop in episode 29. His main location focuses on specialized services such as European, Asian, hybrid and fleet. Andy recently opened his first branch with a partner in a more rural setting. He and his partner Jim were consulting for the business but decided to buy it instead. He is also a member of CCPN and ASA. Andy's previous episode HERE.
John Long started to gain more interest in vehicles and just after his 21stbirthday he accepted a position working at National Tire & Battery as a service advisor.  He knew nothing about tires or vehicle systems and how they worked, but he learned as much as he could.
In 2005, John and his wife decided it was time for a move. He arrived in San Antonio late on a Friday night after driving 24 hours straight and interviewed with Mark Roberts on Saturday morning.  Mark hired John, and for the next several years he helped grow the new mechanical repair shop business. Listen to John's previous episodes HERE.
Tom Ham, with the help of his wife Deb, is the creator and owner of Automotive Management Network a 12,000 plus member website dedicated to the exchange of vehicle service management information. Tom got his start in the auto service industry pumping gas in the late '60s. Tom and his wife operate Auto Centric, an import specialty shop in Grand Rapids, MI. Tom and Deb have five children including two sons and a daughter who served in the Iraq War as U.S. Marines.  He writes extensively on industry topics.  Discover Tom's previous episodes HERE.
Key Talking Points:
Big take-a-way is Budgeting and the Profit First Strategy

Create a budget on every category of the business and share it with your people. They need to know of the entire plans for revenue, margin, and costs in the business

A budget needs to be in-depth

A budget is not a saving plan but an earning and spending plan

Tom Ham: An oversimplified 25/25/25/25 budget plan. Simply put of your sales you can allow 25% for payroll, 25% Expenses, 25% for Parts, 25% for profit. 

Dave Ramsey financial goals will help your people live within their income

Long-range goal: Will the shop run without you.

Make the plan and work the plan

Set yourself up to succeed

You should not get yourself into debt as you grow your business

The family must be on the same page on how you spend money. What is your incoming and live within your means.

Spend less than what you take in both personal and business

Money needs to be there for investment in technology, tools, equipment

Can't spend what you don't have

Must budget: set aside money for every aspect of the business

Monies/funds available must be earned through running a great business

Andy and Tom are in a twenty-group. This really helped them focus and grow their business

There are two different types of shop owners as it relates to increasing labor rates

One's that will immediately change their labor rate

Other, will worry and labor over the decision

Managing your profitability and running a successful business allows you to may a great wage to your team and keep them.

Many techs turned business owners manage their business by what is in the bank.

Andy suggests 'reverse engineer' your cash. Allocate taxes, payroll, profit and so on.

Rarely businesses will go out of business if they have high prices

Never borrow to pay parts bill. This shows that your core fundamentals are broken.

Use debt to grow the business

If you are in trouble paying your bills. Suggestions:

Find an accountability partner. Admit you need help. Can help you and give you guidance

Stop the bleeding. Not hard to find areas that are bleeding money

The family must be on boards (spouse)

Learn to be uncomfortable as you learn. Get out of your comfort zone

If you are struggling you are not alone

Don't let finances scare you, however, you must learn

Get educated, get help

Don't just keep track of what you want, you must look at every performance indicator and find ways to improve them

 Be content with where you are and also be aggressive in going forward.

If you are not content figure out what doesn't make you content
Resources:
A special thanks to Andy Massoll, Tom Ham, and John Long for their contribution to the aftermarket.
Books Page HERE
Leave me an honest review on iTunes. Your ratings and reviews really help and I read each one of them.
Facebook   Twitter   Linked In   Email
Subscribe to a mobile listening app HERE

Thanks to Shop Ware and Jasper: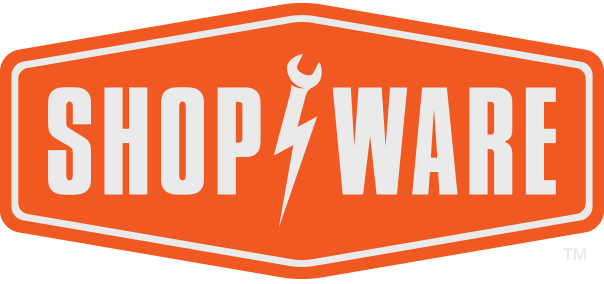 This episode is brought to you by Shop-Ware Shop Management. It's time to run your business at its fullest potential with the industry's leading technology. Shop-Ware Shop Management will increase your efficiency with lightning-fast workflows, help your staff capture more sales every day, and create very happy customers who promote your business. Shops running Shop-Ware have More Time and generate More Profit—join them! Schedule a free live demonstration and find out how 30 minutes can transform your shop at shop-ware.com

This episode is brought to you by Jasper Engines & Transmissions. When a car's engine or transmission fails, it's not the end of the road. A re-manufactured drive-train product from Jasper Engines & Transmissions will give your car a new lease on life. JASPER has over 2000 Associates, three manufacturing facilities, two distribution centers, and 45 branch offices across the country. They're all working to produce, transport and deliver the perfect product. That's what they do best… keep customers happy. Visit jasperengines.com