What Type of Training Works for You? [RR 706]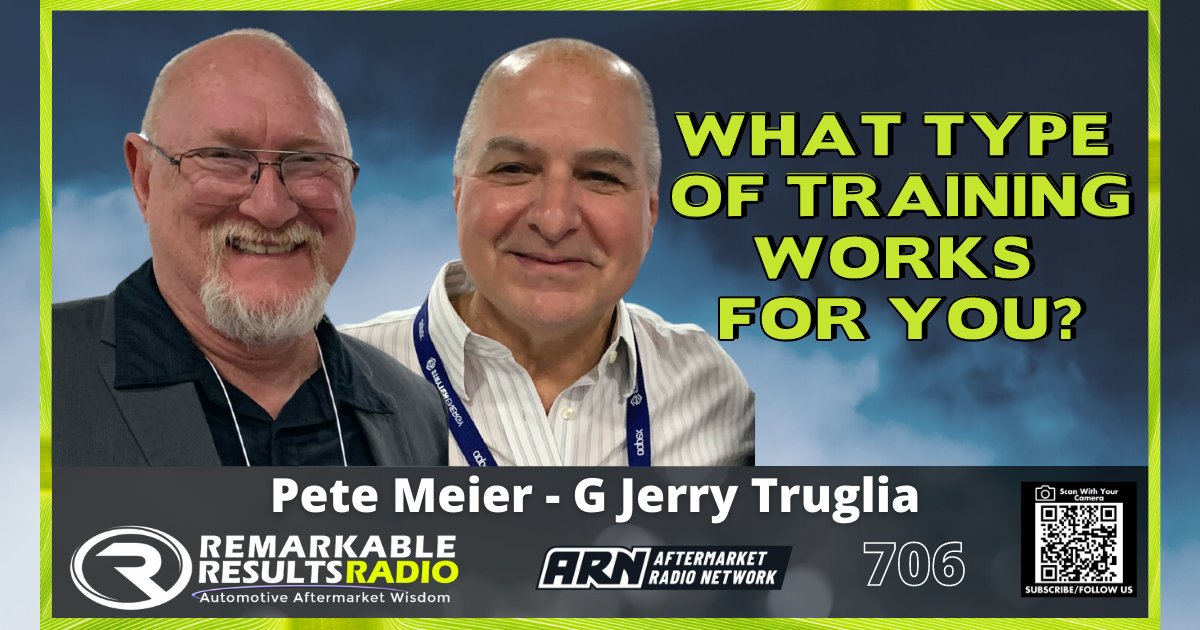 Key Talking Points
Hybrid training- virtual training brought in a new group of people with free videos and easy access to top instructors. The median income for technicians is $45,000. It starts with the business owner raising rates and paying for training. 

Participate together- get the team together for online webinars 

Cons of virtual- you can't read the audience virtually, dead air.

Live classes- make it interactive and fun. If you don't make it fun you'll lose them especially if it's their first time going to training. Create a short 'post test' for after the training. 

Implementing training immediately or it will be lost- recorded videos can be rewatched. 

Consider signed agreement/reward system for training to hold employees accountable.

Basics are the most important or you won't be able to grasp the high-end training

Sponsors- brand exposure, the content is led by the trainer

Do the salespeople need to be the ones to elevate shop owners? 

Classes vs seminars- in classes you are learning in order to implement
Connect with the show:
Check out today's partners:

This episode is brought to you by AAPEX, the Automotive Aftermarket Products Expo. AAPEX represents the $740 billion global automotive aftermarket industry and has everything you need to stay ahead of the curve.  AAPEX 2021 is in the record books and lived up to presenting leading-technical and business management training from some of the industry's best and brightest. Now set your sights on Las Vegas in 2022. Mark your calendar now … November 1-3, 2022, AAPEX – Now more than ever.

This episode is brought to you by Shop-Ware Shop Management. It's time to run your business at its fullest potential with the industry's leading technology. Shop-Ware Shop Management will increase your efficiency with lightning-fast workflows, help your staff capture more sales every day, and create very happy customers who promote your business. Shops running Shop-Ware have More Time and generate More Profit—join them! Schedule a free live demonstration and find out how 30 minutes can transform your shop at getshopware.com/carm
Pete Meier began writing for Motor Age magazine in 2006 as a free-lance contributor and joined the magazine full-time in 2010 as Technical Editor. He is an ASE certified Master Automotive Technician, with over 35 years of experience working on a wide variety of brands. He is experienced in the classroom and training center, both as a training developer and presenter. His ten years of experience producing video content and streaming webinars have also helped develop skills in video production from concept to final product. Listen to Pete's other episodes HERE
G Jerry Truglia is well known for his automotive training through his company ATTS: Automotive Technician Training Services, where he covers topics ranging from hybrid vehicles, electricity, to Heavy Duty Truck repair. G is also a very proud founding member of the non-for profit Technician Service Training group. G Jerry Truglia Previous Episodes HERE.