Mobile Diagnostics and 3D Printing [RR 710]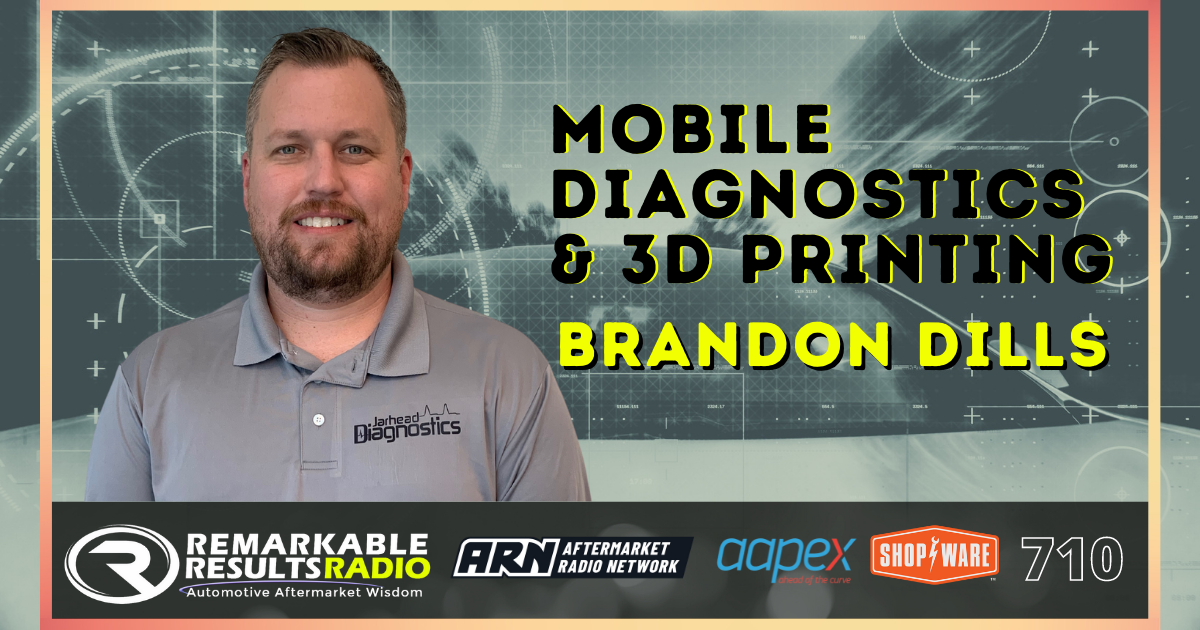 Key Talking Points
Mobile diagnostics- made personal flyers online, offered discounts in the beginning so the shop could see what he offered and view him as an asset. Word of mouth quickly picked up. 

Advice- having the proper "It" factor, basic fundamentals, you're the expert and last resort for shops,

Investments- start small with what tools you already have and add on as you go.

Training- it is their future, training isn't an "easy button." Learn something new every day or else you are falling behind. 

ADAS- Brandon has secured a warehouse and will be investing in ADAS. 

Started experimenting making tools- interest grew and started using 3D printer, sells online 
Connect with the show:
Check out today's partners:

This episode is brought to you by AAPEX, the Automotive Aftermarket Products Expo. AAPEX represents the $740 billion global automotive aftermarket industry and has everything you need to stay ahead of the curve.  AAPEX 2021 is in the record books and lived up to presenting leading-technical and business management training from some of the industry's best and brightest. Now set your sights on Las Vegas in 2022. Mark your calendar now … November 1-3, 2022, AAPEX – Now more than ever.

This episode is brought to you by Shop-Ware Shop Management. It's time to run your business at its fullest potential with the industry's leading technology. Shop-Ware Shop Management will increase your efficiency with lightning-fast workflows, help your staff capture more sales every day, and create very happy customers who promote your business. Shops running Shop-Ware have More Time and generate More Profit—join them! Schedule a free live demonstration and find out how 30 minutes can transform your shop at getshopware.com/carm
Brandon Dills, Owner, Jarhead Diagnostics. Jarhead Diagnostics is a veteran-owned and operated automotive diagnostic company. The owner Brandon has an extensive background in both aviation and automotive diagnostic repairs. They specialize in advanced diagnostic strategies, as well as manufacturing and selling top-quality diagnostic equipment.