The Joy of Hiring [RR 716]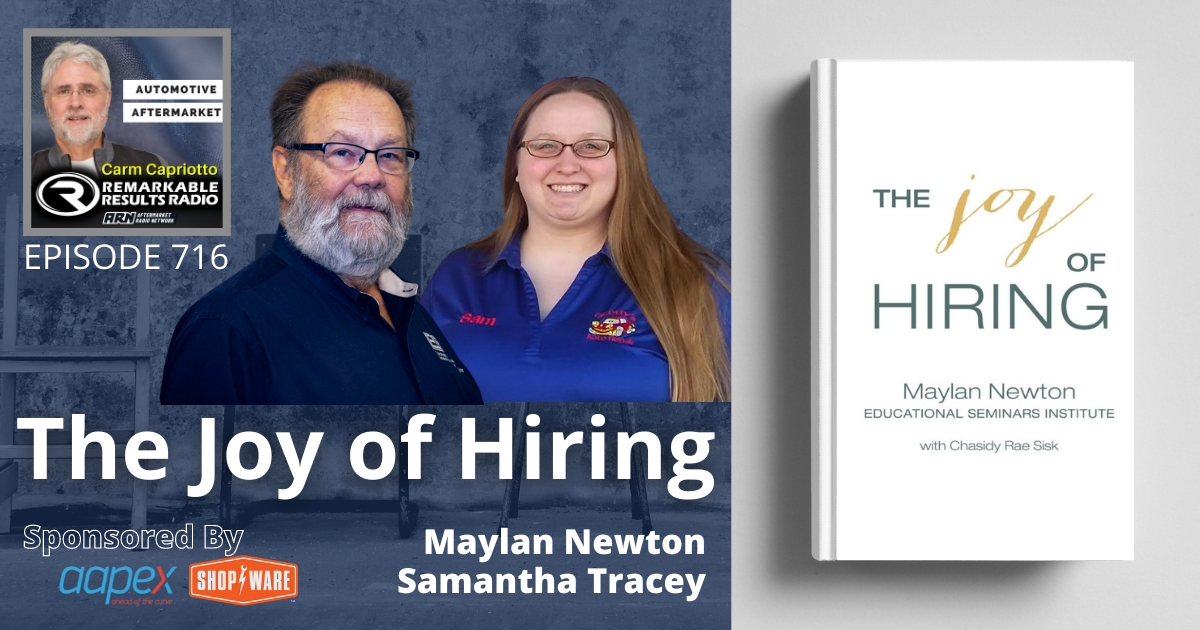 How did you develop your hiring process? Did you learn from other colleagues? Did you look online? Do you make decisions based on your intuition? Do you cross your fingers and hope for the best because you are desperate to fill a position? It's time to take proven methods and guidance with Maylan Newton's book  "The Joy of Hiring". You'll also hear from a shop owner that implemented the concepts from this book into her hiring routine. She says it has completely changed her process and improved her hiring skills.
Maylan Newton, ESI- Educational Seminars Institute, is a business coach, trainer and industry speaker. Previous Episodes HERE
Samantha Tracey, Scotty's Auto Repair Inc.  Riverside, CA
Key Talking Points
Wrong hires cost you- back legal position (hire and fire, wrongful termination, discrimination) 

Eliminate emotional and desperation hires

Do we hire too quickly and fire too slowly?

Firing someone shouldn't be a surprise- are they meeting expectations to achieve success?

Rewriting job descriptions- can the new hire accomplish these tasks and jobs?

Skills test- confirming skills

Reading body language during the interview  

Be a 'little business' with a large company structure

How big is your toolbox? What is the value of your tools?

Consider having more than 1 person be involved in the interview but 1 person needs to have a final say

Hire for attitude, Train for aptitude
Connect with the show:
Check out today's partners:

Set your sights on Las Vegas in 2022. Mark your calendar now … November 1-3, 2022, AAPEX – Now more than ever.

More Time. More Profit. Transform your shop at getshopware.com/carm