Leverage Your DVI and Drive More Revenue – Craig O'Neill [RR 794]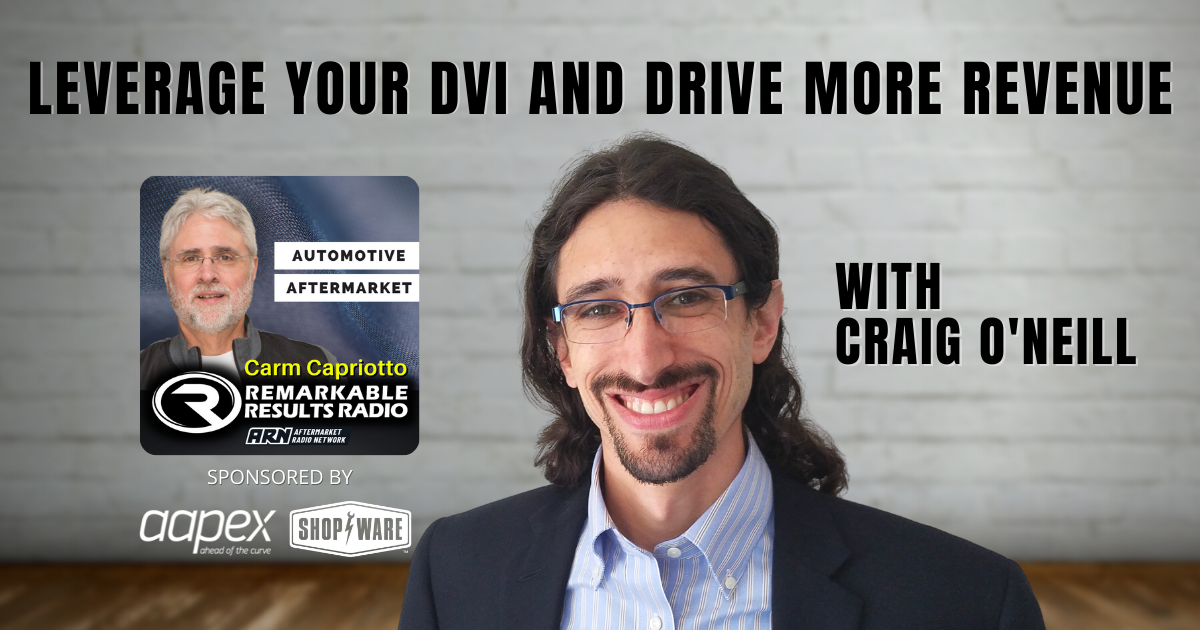 Did you know the data portion of Digital Vehicle Inspections is the least important piece of the process? It's about communication with the customer and using DVI as a tool to drive revenue.
Craig O'Neill, VP of Training, Autotextme.com. Listen to Craig's previous episodes HERE 
Key Talking Points
DVI is a data collection tool- 'digital' is the mode, and the data is the least important piece; it's about the customers that are driving the car that is the most important part. What is their use of the vehicle? 

What is your communication training for advisors? Level 1 is basic customer information, Level 2 is transactional data about the vehicle, Level 3 is relationship building with listening and asking open-ended questions. 

Failure- processes and procedures, top-down support, data

DVI as a part of your CRM (Client Relations Management)-

CRM has three main components, o

rientation, i

nformation (subject to availability, quality, depth … this is where DVI's are in this format, and c

onfiguration (structures incentives and controls)

Performing inspections is NOT what drives more revenue.
300% rule- 100% of vehicles get inspected, 100% of the findings get estimated, 100% of estimated items get presented to the customer
Connect with the Podcast:
Check out today's partners:

Set your sights on Las Vegas in 2022. Mark your calendar now … November 1-3, 2022, AAPEX – Now more than ever. And don't miss the next free AAPEX webinar. Register now at AAPEXSHOW.COM/WEBINAR.

Shop-Ware: More Time. More Profit. Shop-Ware Shop Management getshopware.com