Finding Technicians Part 1- Chris Lawson [RR 803]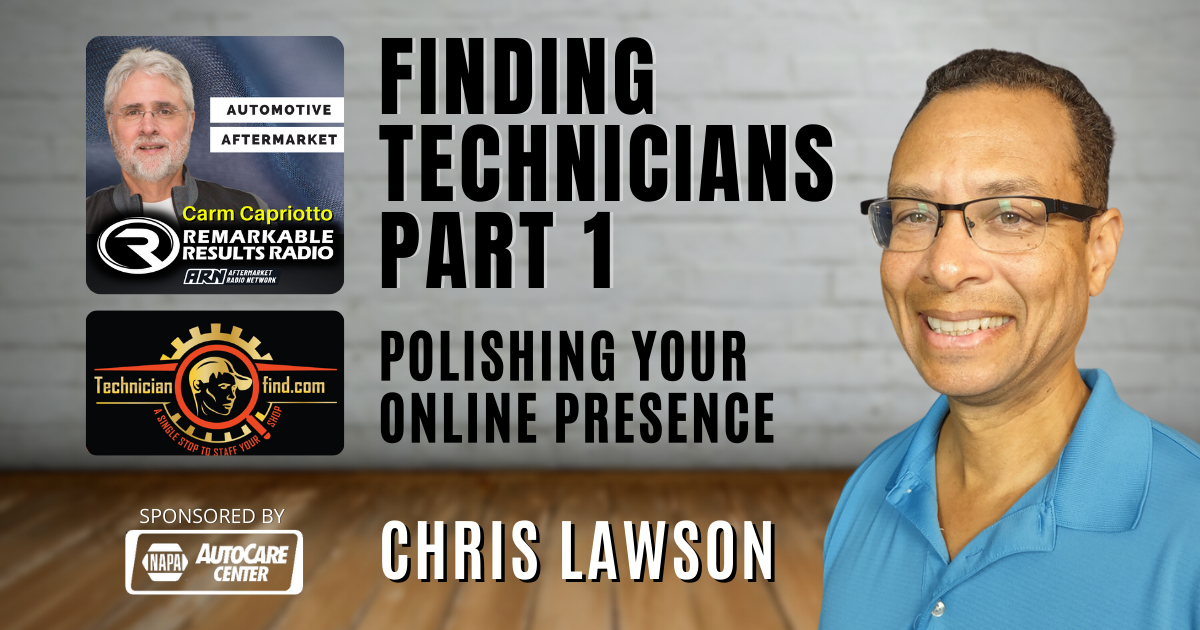 You never get a second chance at first impressions. It's true for customers and technicians. What do technicians find when they Google your shop? Or look on Facebook? What do you offer to your employees? How does it benefit their lives? A comprehensive look into hiring.
Chris Lawson, TechnicianFind.Com
Key Talking Points
Polishing your shop's online presence to attract high-culture hires- control the narrative of your shop. 

What do you offer to employees? The feature is what you offer, the benefit is how it will benefit the technician. Pay for training? What is the benefit?

Book club together- paying for audible prescription 

If you're looking to hire an experienced technician with a job, you need to go where techs hang out online and that's social media.

Passive recruiting- always be on the lookout. Share your culture, employee and customer pictures

Invite technicians to be 'the hero.'- what is the opportunity? It's not about YOU. 
Connect with the Podcast:
Check out today's partner:

Learn more about NAPA AutoCare and the benefits of being part of the NAPA family by visiting www.NAPAAutoCare.com