Nationwide Labor Rate Tracker – Tom Ham [RR 809]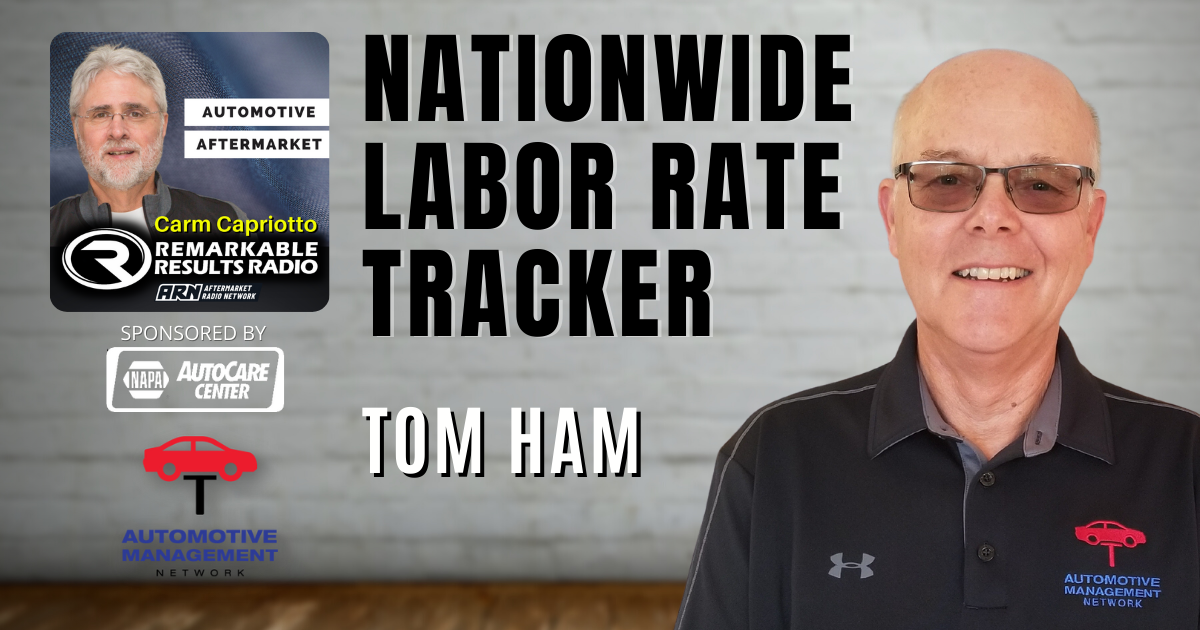 Tom Ham from the Automotive Management Network has just released a Labor Rate Tracker for the entire country. It is a free database of labor rates for all auto repair shops. Find why this is important for the industry.
Tom Ham, Automotive Management Network. Tom's previous episodes HERE.
Show Notes
Labor Rate Tracker- rates from 150 shops in 40 states- free to all members on Automotive Management Network (membership is free). The name of the shop/ exact address won't be released.  What is published is the city, rate, shop type, and vehicles serviced. To maintain fresh data, users will be asked to update their information every six months.
Results are reviewed before posting.

There is an interactive map with filters so you can narrow the results by state, type of shop, and type of vehicle.

New York State has the lowest labor rate so far in the country.
Connect with the Podcast:
Check out today's partner:

Learn more about NAPA AutoCare and the benefits of being part of the NAPA family by visiting www.NAPAAutoCare.com