How Your Mindset Will Overcome Your Business Struggle [RR 856]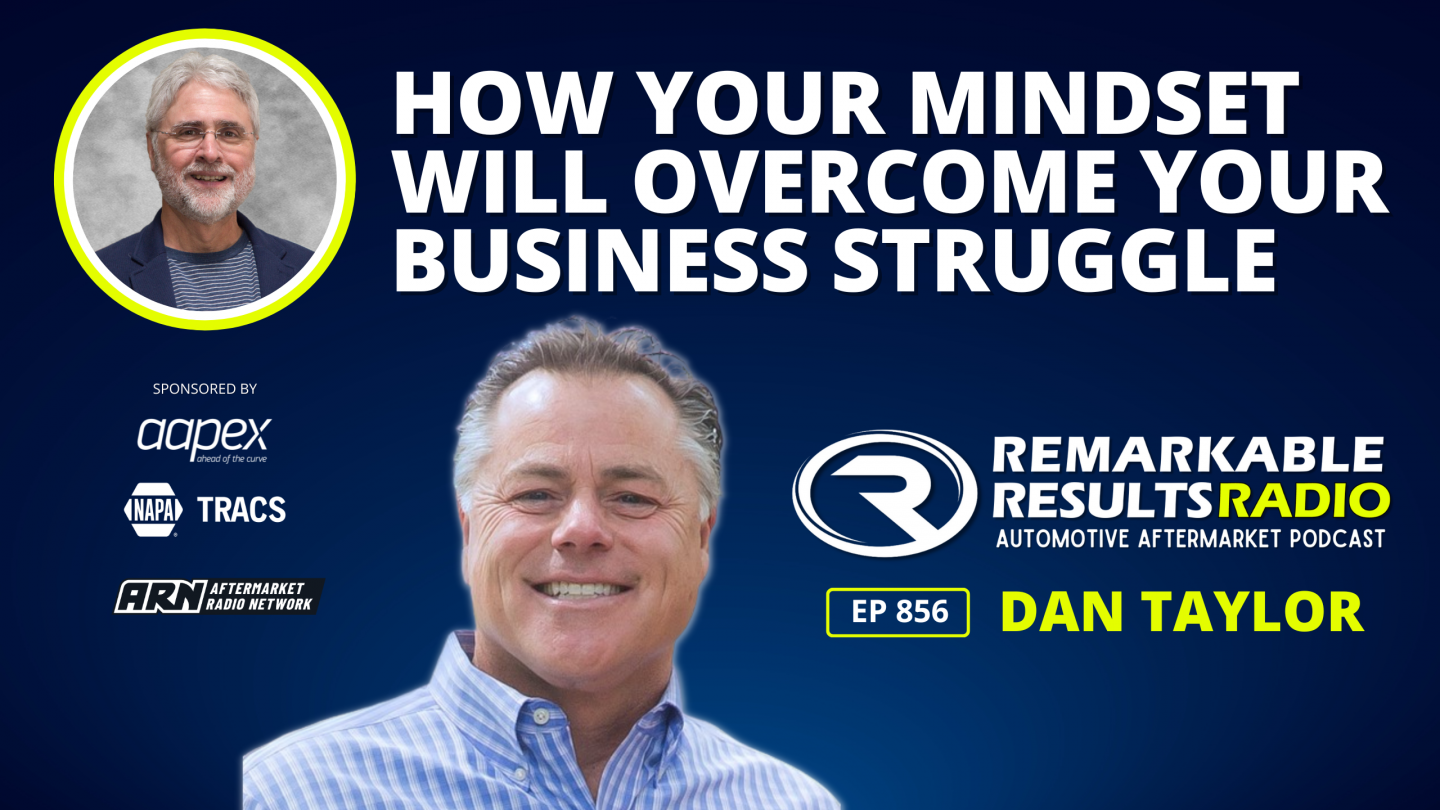 Dan Taylor discusses the struggles of shops and the importance of self-image, guidance, and mentoring to overcome negative conditioning. Dan also highlights the power of the mind, the reticular activating system, and the law of attraction in achieving success in business and personal life. He emphasizes the need for individuals to be receptive to feedback and to actively seek out blind spots in their own lives. The episode provides valuable insights and practical advice for individuals looking to improve their self-image and overcome obstacles in their business and personal lives.
Dan Taylor, Senior Business Advisor, Transformers Institute. Dan's previous episodes HERE
Show Notes
Watch Full Video Episode HERE
Self-Image (00:02:26) Dan discusses the importance of self-image in business success
Guidance and Mentoring (00:07:20) The need for guidance and mentoring to overcome negative conditioning and how it can be difficult for some people to accept this kind of help.
Blind Spots (00:11:22) The concept of blind spots in our lives, and the importance of being receptive to other people pointing them out or looking for them yourself.
Morning Huddles (00:12:08) The blind spot of morning huddles and the need to reassess their length and content for increased productivity.
The Reticular Activating System (00:14:19) Reticular Activating System (RAS) and how it can help achieve goals through visualization and positive emotions.
Self-Image and Growth (00:22:41) Dan talks about the importance of self-image and how it affects a person's success in business. He also mentions the need to attract the best people around us to grow.
Reprogramming the Subconscious (00:23:23) Dan explains how the subconscious plays a significant role in our lives and how we need to reprogram it to get our conscious to catch up with it.
Birds of a Feather (00:26:08) The importance of surrounding ourselves with positive, high-impact people who challenge us in a good way and encourage us to grow.
Building Habits One Bite at a Time (00:29:09) Dan Taylor emphasizes the importance of building habits one step at a time to achieve success and mental toughness.
Prioritizing and Peer Groups (00:33:16) The Eisenhower matrix for prioritizing tasks and the importance of peer groups and mentoring for personal and professional growth.
Observing Your Own Life (00:36:12) The need to be a great observer of your own life and to look at blind spots to make changes.
Stories as Currency of Relationships (00:37:18) Dan and the host discuss the importance of storytelling and how it can help build relationships.
Thanks to our Partners, AAPEX and NAPA TRACS.
Set your sights on Las Vegas in 2023. Mark your calendar now … October 31 – Nov 2, 2023, AAPEX – Now more than ever. And don't miss the next free AAPEX webinar. Register now at AAPEXSHOW.COM
NAPA TRACS will move your shop into the SMS fast lane with onsite training and six days a week of support and local representation. Find NAPA TRACS on the Web at NAPATRACS.com
Connect with the Podcast:
-Join our Insider List: https://remarkableresults.biz/insider
-All books mentioned on our podcasts: https://remarkableresults.biz/books
-Our Classroom page for personal or team learning: https://remarkableresults.biz/classroom
-Buy Me a Coffee: https://www.buymeacoffee.com/carm
-The Aftermarket Radio Network: https://aftermarketradionetwork.com
-Special episode collections: https://remarkableresults.biz/collections