Conference ROI: Extend Your Conference Investment 10X [RR 886]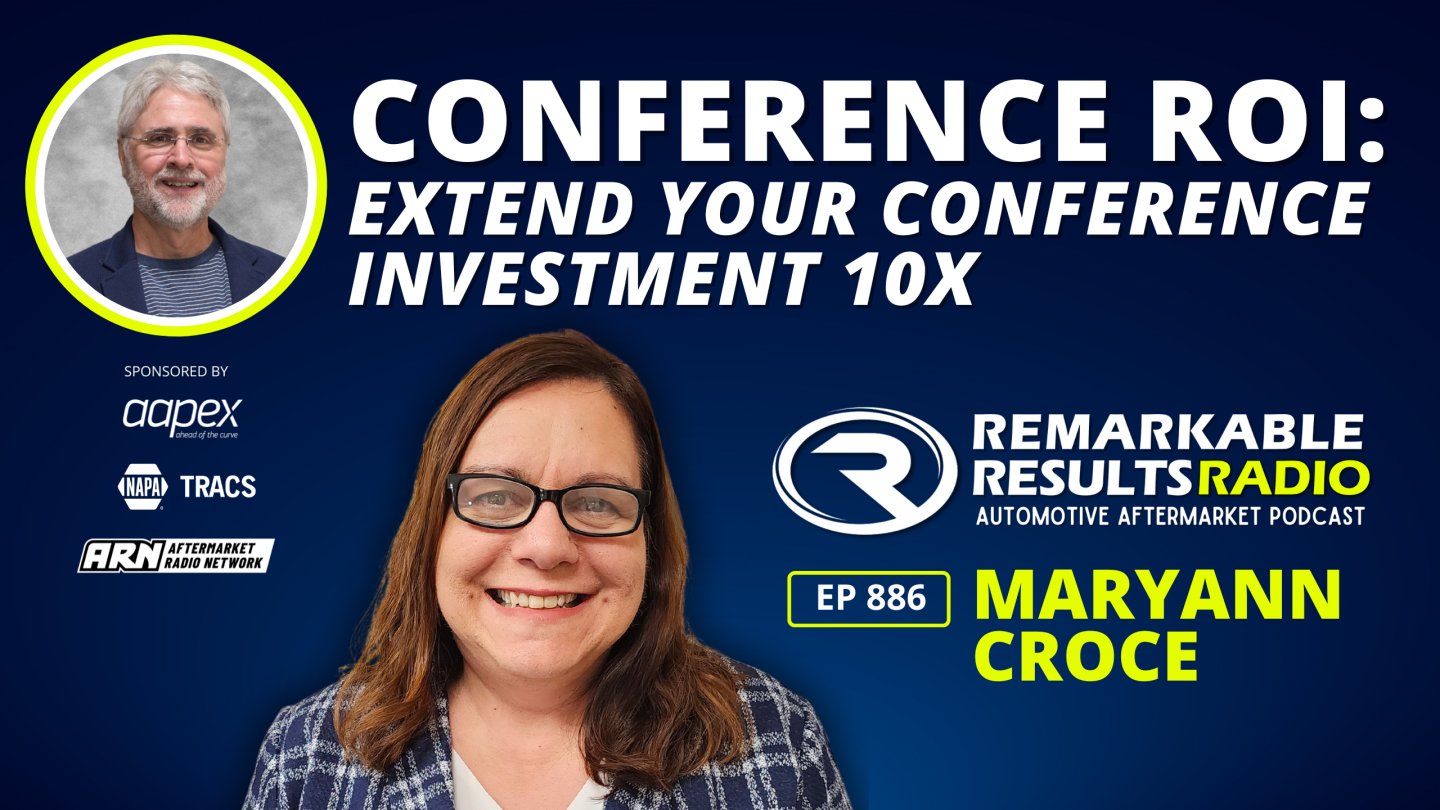 Carm Capriotto and Maryann Croce discuss the importance of attending industry conferences and how to maximize their value. They provide tips such as having a growth mindset, planning ahead, and taking action on what is learned. They emphasize the value of networking, exchanging contact information, and respecting sponsors, speakers, and vendors. They also recommend documenting insights, taking pictures and videos for social media, and representing your business professionally. After the conference, they suggest debriefing, discussing takeaways, and creating a plan of action.
Maryann, Small Biz Vantage. Maryann's previous episodes HERE.
Show Notes
Pre-Conference Preparation (00:06:41) Tips on how to prepare yourself before attending a conference, including having a growth mindset and planning for the event.
Importance of Planning (00:08:08) The significance of planning for a conference based on the unique needs and stage of your business, including considering attendees, speakers, vendors, and training topics.
Traveling Light and Allowing Extra Time (00:08:50) Advice on traveling light and allowing extra time to fully immerse yourself in the conference experience.
The importance of networking (00:11:39) Tips on networking at conferences and the value of connecting with new people and sharing knowledge.
Respecting sponsors, associations, and speakers (00:13:19) The importance of showing respect to the individuals and organizations involved in the conference and providing constructive feedback.
Debriefing and creating an action plan (00:18:53) Scheduling time to discuss takeaways from the conference and creating a plan of action to implement the knowledge gained.
The importance of accountability partners (00:20:01) Discussing the benefits of having an accountability partner and the impact it can have on personal and professional growth.
The value of debriefing after a conference (00:21:10) Highlighting the importance of debriefing with your team after attending a conference to discuss what worked, what didn't, and to align everyone's understanding.
Choosing the right words for team alignment (00:22:21) Exploring the significance of using the term "align" instead of "buy-in" when trying to get your team on board with ideas, to foster collaboration and shared goals.
Thanks to our Partners, AAPEX and NAPA TRACS
Set your sights on Las Vegas in 2023. Mark your calendar now … October 31 – Nov 2, 2023, AAPEX – Now more than ever. And don't miss the next free AAPEX webinar. Register now at http://AAPEXSHOW.COM/WEBINAR
NAPA TRACS will move your shop into the SMS fast lane with onsite training and six days a week of support and local representation. Find NAPA TRACS on the Web at http://napatracs.com/
Connect with the Podcast:
-Join our Insider List: https://remarkableresults.biz/insider
-All books mentioned on our podcasts: https://remarkableresults.biz/books
-Our Classroom page for personal or team learning: https://remarkableresults.biz/classroom
-Buy Me a Coffee: https://www.buymeacoffee.com/carm
-The Aftermarket Radio Network: https://aftermarketradionetwork.com
-Special episode collections: https://remarkableresults.biz/collections