Starbucks: A Lesson In Value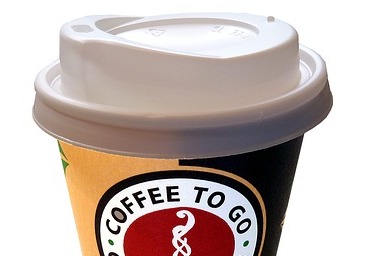 David Fishof's book 'Rock Your Business' was a great read. If you wanted to know about Rock 'n' Roll Fantasy Camp and how a rock promoter and sports agent got started and grew a very successful business; a fun read. There are some great stories in this book about leadership, patience, preparation and persistence. One great example in Fishof's book was about Starbucks:
Howard Schultz, the creator of Starbucks writes in his book Onward: How Starbucks Fought for Its Life Without Losing Its Soul about the day he closed down all Starbucks coffee shops. His company wasn't doing that well, so one day, he closed all stores for three hours and had all his employees watch videos on how to make the absolute best drink. He said, 'If the drink is not good, you've got to take it back. You've got to say to the customer 'If you're not satisfied, let me make you another drink." He realized that to put his company back on top, he had to give his customers the absolute best service.
Schultz could have gone a different route. He could have just slashed the prices of his coffee to compete. This is many people's first thought when it comes to topping the competition. And sometimes it does help. If Schultz had just dropped his coffee prices and not enhanced the customer experience at Starbucks, it would have killed the perceived value of his brand altogether. If your price drops and the customer experience does not improve, then all you do is devalue your product. You're not only killing your brand—you're killing your bottom line as well. Competing on service is always the better way to go.
It also reminds me of the line from Jim Knight about him calling Starbucks 'Four Bucks' because that is what he spends on his coffee at least twice a day. That is some really big bucks for coffee. However for Jim, the value and experience is there every time.
How is your service? Is it legendary? Are you practicing the Platinum Rule of Customer Service from Dr. Tony Alessandra? 'Treat others the way they want to be treated'. Remember the golden rule. 'Treat people the way you want to be treated'; doesn't work anymore. Always put your customer in mind when making decisions. The perceived value of your business is always from the customer's perspective. Starbucks is a great example of doing something big and important to get the message through to his people that we must be the best at what we do if not fix it, make it right. Your customer deserves it.